Environmental soil scientist Lydia Jennings, Ph.D., (see sidebar) shared the harsh effects mining can have on environmental health, and how Indigenous-led collaboration can help, during a July 24 lecture, "From Metal Mining to Data Mining: How Indigenous Data Governance Supports Indigenous Sovereignty Within an Open Science Ecosystem."
Mining Arizona
Arizona has 22 federally recognized tribes that encompass 24% of the state's land, Jennings shared. About half of the state's mines are located on, or border, tribal communities.
Copper mining, in particular, creates land disturbances and generates large quantities of waste. Moreover, mining extraction creates a byproduct called mine tailings, finely ground up material about the size and consistency of cooking flour. What to do with this waste to minimize its effects on the environment and neighboring communities remains problematic.
"In the Sonoran Desert, where it's dry and windy, mine tailings can easily get into the local dust emissions, increasing mobility of these small particles into the air and water," said Jennings.
From metal mining to data mining
The federal government has a legal obligation to consult with tribal nations regarding extraction projects, but the degree to which this occurs can vary, according to Jennings.
"Increasingly, we hear of 'collaborative consultation,' which means that there's more of a collaborative decision-making process between tribal nations, industry, and federal agencies, and that tribes have an ability to influence decision-making outcomes," said Jennings. "What many tribes continue to push for is informed consent early and frequently in project timelines. It maximizes opportunities for mutual collaboration and co-satisfactory outcomes."
Data should be included in this collaborative consultation process.
"Within an Indigenous data framework, we are often thinking of data as much more expansive," said Jennings. "It's our cultural and traditional knowledge, our archival and oral histories, and environmental data, such as GIS mapping, soil health metrics, and plant species biodiversity. All of those are a part of this bigger definition of Indigenous data, and how we steward that not just for ourselves in the present, but for the many generations in the future. Within an open science environment, oversharing sensitive data can be an issue to tribal communities."
Tribal consultation
There are challenges to the governance of Indigenous data, or Indigenous data sovereignty, such as who has responsibility and ownership of that information.
"We have more researchers than ever engaging in traditional ecological knowledge as a way to address our environmental health and our changing climate," said Jennings. "But what are the responsibilities of those scientists to think about data rights, and also of our community experts who want to use data in a way that can support contemporary environmental issues? This is why Indigenous data governance is vital. It brings back governance power to tribal nations and can result in better science grounded by the expertise of the community."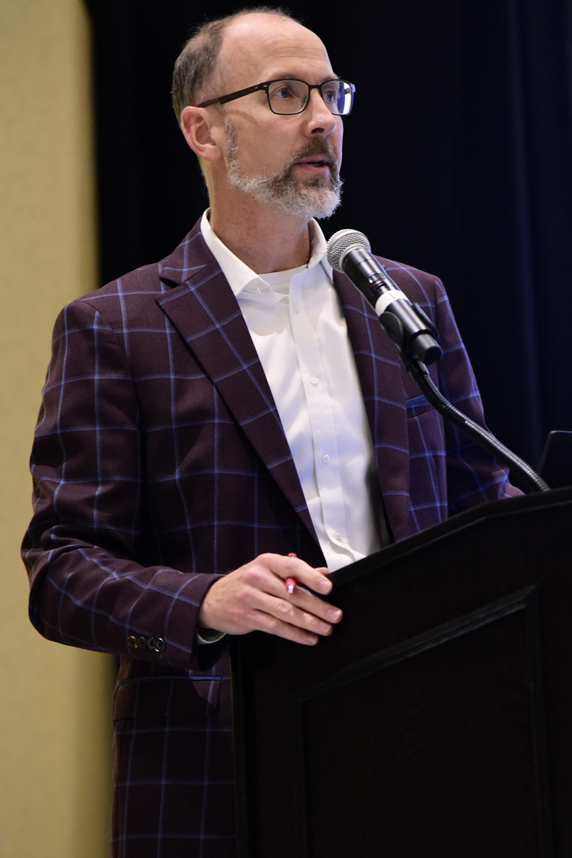 Liam O'Fallon, health specialist with the Population Health Branch and the event host, said Jennings combines her expertise in soil research — examining the use of Indigenous knowledge in soil remediation practices from metal extraction — with issues of tribal data sovereignty.
"Dr. Jennings demonstrated the valuable knowledge a person gains from a meandering career journey. She wove together an engaging presentation highlighting the parallels between rock mining and data mining, the impacts on tribal communities, and the need for meaningful tribal consultations," O'Fallon said. "These issues of tribal environmental health, Indigenous knowledge, and data sovereignty are areas of interest to NIEHS and the work we support."
Read about the 'CARE Principles for Indigenous Data Governance to learn more about Jennings' work.
(Erica Hinton is a contract writer for the NIEHS Office of Communications and Public Liaison.)