The All of Us Research Program is planning to integrate environmental exposure data tied to the locations where its study participants live. The unprecedented effort, led in part by NIEHS, represents a significant step forward to quantify how a person's environment influences overall health.
"People get sick not just because of their genes but because of their environments, and this new approach will allow us to measure the impact of the environment and ultimately study the combined effects of a person's genes and environment," said NIEHS Director Rick Woychik, Ph.D.
In the past, research to understand the environment's role in health and disease was limited by the study participants' ability to remember and report their exposures to chemicals and other substances in a questionnaire format. However, new tools to measure exposures found in air, water, and a person's blood or biospecimens are making it possible to quantify the environment's role.
All of Us is exploring various opportunities to add exposure measurements alongside other data from individuals who volunteered to participate in the program. Over time, the research program aims to engage a diverse group of at least one million participants across the United States. Thanks to the information that participants share, researchers may be able to find ways to treat and prevent disease by learning how a person's biology, lifestyle, and environment affect health.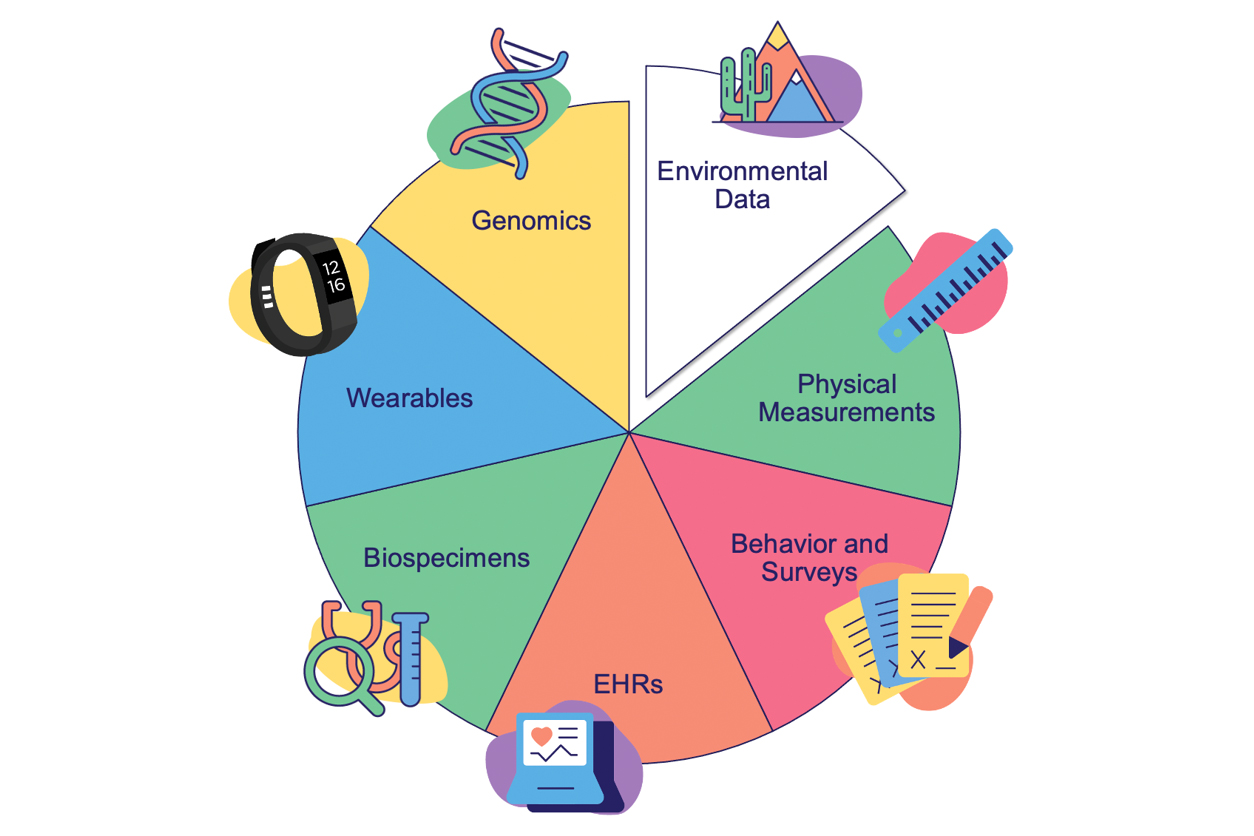 A multi-pronged approach
Adding location and environmental exposures data into the All of Us health database may involve several steps, according to Alison Motsinger-Reif, Ph.D., who is the NIEHS point person for the initiative.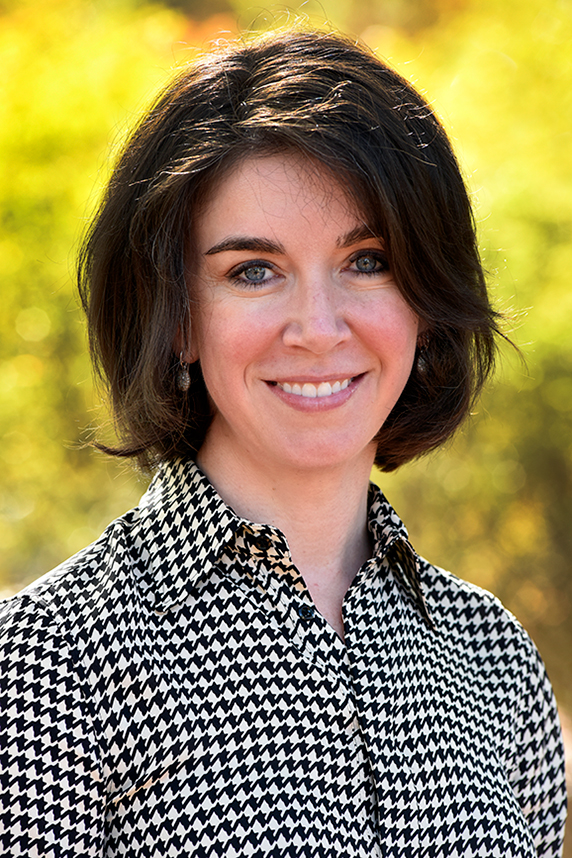 For example, with safeguards in place to protect participant privacy, participants' address history and ZIP codes will be linked with location-based estimates of environmental exposures. Efforts may involve using the Environmental Justice Index, which ranks communities across the country based on 36 environmental, social, and health data points, including air pollution measurements, distance to hazardous waste sites, and water quality.
Before such linkages can be made, data scientists must translate residential addresses into useful data points such as the latitude or longitude coordinates. This process, which is called geocoding, is a necessary and complicated first step to keep participant information safe.
"It's incredible how fast they will be able to collect the geocoded information and residential histories," said Motsinger-Reif. "The geospatial information will provide a lot of information on environmental health at the population and subgroup levels to answer public health questions."
All of Us expects to make information from data linkages available to researchers in coming years.
Planning pilot programs
In the future, researchers aim to determine how observed exposures predict individual susceptibility to disease. They will pair All of Us participants' geospatial data, which are estimates of location-based exposures, with the exposure profiles of chemicals found in participants' blood samples.
"Targeting the gene-environment interactions that we think are so important and being able to discover and start thinking about very specific biomarkers that might be useful at a clinical individual level is really exciting," said Motsinger-Reif.
To learn more about All of Us's data resources and to register for access, visit ResearchAllofUs.org.
(Caroline Stetler is Editor-in-Chief of the Environmental Factor, produced monthly by the NIEHS Office of Communications and Public Liaison.)