Humans live in complex environments, and we all have varying susceptibility to poor health outcomes because of the totality of exposures we encounter across a lifetime. Tracking the contribution of exposures linked to cancer over longer periods of time continues to be a challenge. However, identifying the molecular signatures of exposures may hold promise.
A workshop titled "Molecular Signatures of Exposure in Cancer," held June 29-30, aimed to define the state of the science, prioritize next steps in linking exposure signatures to various cancer outcomes, and explore potential actions to improve cancer prevention, according to Daniel Shaughnessy, Ph.D., a workshop co-organizer and NIEHS program administrator.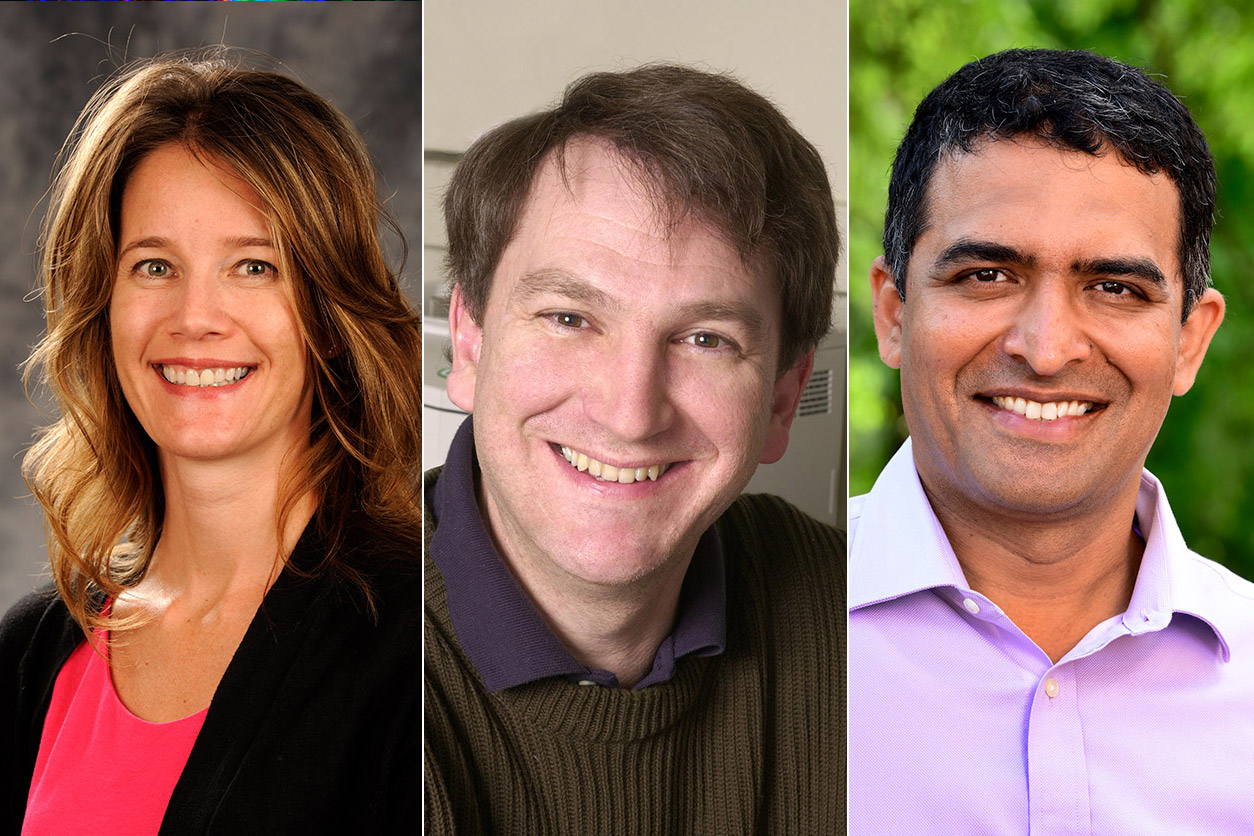 These topics and more were discussed by both intramural and extramural National Institutes of Health (NIH) scientists who make up the Cancer and the Environment Working Group (CEWG), an NIEHS and National Cancer Institute (NCI) collaboration.
Prevention coming into focus
"Mutational signatures are one type of molecular fingerprint of exposure with some important successes, but other molecular signatures are needed to identify exposures that do not result in DNA mutations but affect the carcinogenic process," said Arun Pandiri, Ph.D., Molecular Pathology Group leader in the Division of Translational Toxicology.
Linking molecular signatures to environmental exposures to explore cancer risk or cancer incidence rates helps researchers learn more about cancer prevention. Doing so extends the focus beyond the diagnostic and treatment research that is currently much more prevalent.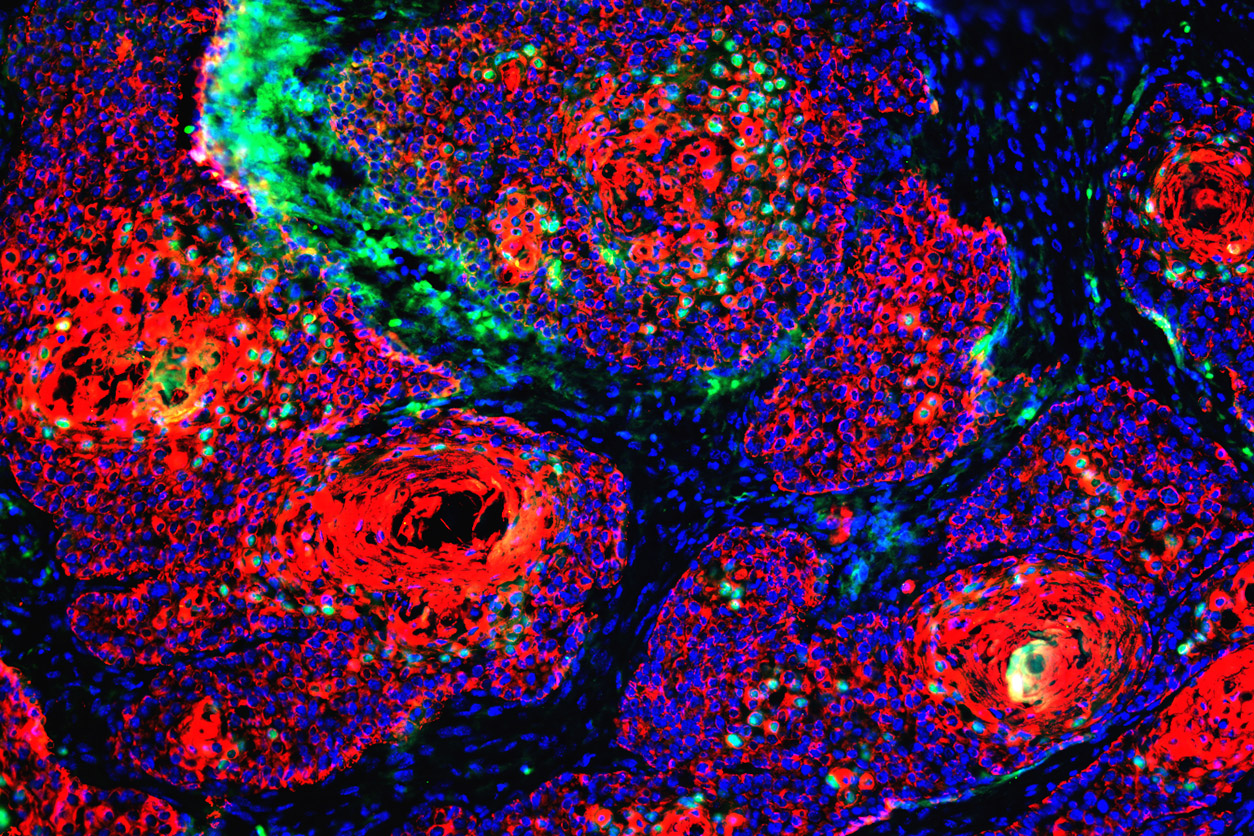 Using real-world examples, Paul Brennan, Ph.D., International Agency for Research on Cancer, reviewed how various environmental exposures in communities around the world have been associated with increased prevalence of various cancers, such as esophageal or renal cancers. He discussed some of the differences in cancer incidence and cancer types that have emerged in large-scale international studies.
An increased commitment to cancer prevention is necessary across institutions and funders, he said, pointing out that approximately 80% of the cancers common in the United Kingdom and the United States are preventable by reducing environmental contributors.
Insights from biomarkers, molecular networks
Measurement of complex environments continues to challenge researchers when tracking signatures of exposure, noted NIEHS grantee Rebecca Fry, Ph.D., University of North Carolina at Chapel Hill. Emerging technologies allow scientists a better view into how human tissue or human organs might respond epigenetically to certain exposures. Epigenetics refers to chemical modifications on DNA or the proteins associated with DNA that affect how genes are turned on and off.
Improving the applicability of human-derived stem cells and organoids, as well as various biomarkers, became a common theme throughout the workshop. The importance of exploring both mutational and non-mutational signatures was another major topic.
"The development of 'omics technologies can help identify non-mutational signatures of cancer risk across all tissues and organs," said Scott Auerbach, Ph.D., NIEHS Toxicoinformatics Group leader, when discussing future research opportunities.
Going forward, methods development, well-annotated databases, and innovative bioinformatics analyses are needed, according to attendees. One promising example involves molecular network approaches. These approaches can better assess mutational signatures by exploring the structures of molecular networks, the likelihood or strength of connections between exposures, or the expressions or pathways that might occur from such connections, noted John Quackenbush, Ph.D., Harvard University.
Challenges and opportunities remain
Measuring molecular signatures is challenging due to the vast variability of the following factors.
Amount or dose of any one exposure or mixture of exposures.
Timing of exposure or length of time exposed.
Susceptibility windows (i.e., developmental) or genetic susceptibility variability.
Study designs lacking sufficient data or capability of combining data with other studies or linkable cohorts.
Use of biomarkers not yet validated to be applied across multiple studies.
Lack of crosstalk and collaboration among researchers in the development and validation of molecular signatures.
Lack of sufficient and uniform metadata in existing molecular databases.
Costs associated with generating and applying molecular signatures in large cancer studies.
Opportunities exist in the following technological advances and advanced study designs.
Nonlinear machine learning techniques.
Technologies related to creating, capturing, and analyzing multi-omics processes.
Geospatial systems to aid in the collection of location-specific exposures.
Diversifying and extending cohort studies across the lifespan and considering both upstream and downstream mechanisms for pathway analyses.
Extending the types of biological samples and including normal cells or samples in studies.
International collaborations.
Expanding the use of human-derived organoids to connect epidemiological studies with experimental exposure models to validate signatures.
"Not all roads lead to Rome," said NIEHS grantee and workshop co-chair Cheryl Walker, Ph.D., Baylor College of Medicine. "One of the things we need to think about is where we want to have specific signatures versus where we want to see a signal of risk — they are not always going to be the same thing."
The goal of the CEWG is to promote sustained collaboration between NIEHS and NCI at the interface of cancer and the environment. A white paper will be developed from the workshop presentations and discussions. Key publications and resources are available online.
(Jennifer Harker, Ph.D., is a technical writer-editor in the NIEHS Office of Communications and Public Liaison.)