Federal agencies and their stakeholders discussed both regulatory and research initiatives to reduce animal use in chemical safety testing at a public forum convened by the Interagency Coordinating Committee on the Validation of Alternative Methods (ICCVAM) May 18-19 at the National Institutes of Health in Bethesda, Maryland.
Seventeen federal agencies, including NIEHS, U.S. Environmental Protection Agency (EPA), and U.S. Food and Drug Administration, are members of ICCVAM. The committee receives support from the NIEHS National Toxicology Program Interagency Center for the Evaluation of Alternative Toxicological Methods (NICEATM).
The two-day event featured 15 presentations from 12 ICCVAM member agencies on activities directed toward reducing and replacing animal use for chemical safety testing, as well as updates on the ICCVAM work group and international activities.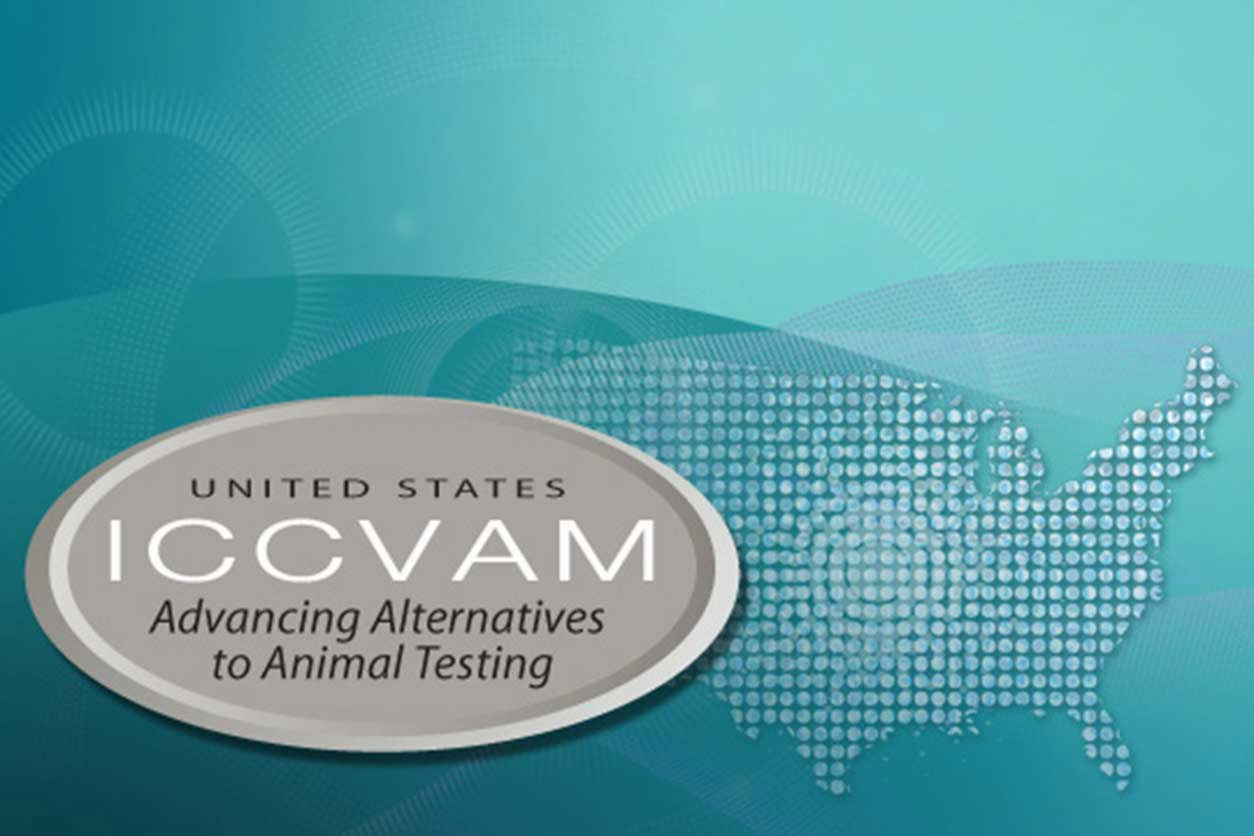 Broad interest and stakeholder engagement
The meeting generated broad public interest, with over 200 individuals viewing each day of the meeting online in addition to in-person attendance. This was the first ICCVAM public forum held in person since 2019.
NICEATM Director Nicole Kleinstreuer, Ph.D., described NICEATM projects in support of ICCVAM agencies as well as activities on new approach methodologies (NAMs) being carried out by the NIEHS Division of Translational Toxicology. The division is using innovative tools and strategies to address public health challenges such as cardiovascular disease risk and occupational exposures.
"It's really exciting to see NAMs contributing valuable insights along almost every step of the translational toxicology pipeline," Kleinstreuer observed.
Participants frequently noted how they welcomed the chance to interact in person once again. "I always come out of this meeting invigorated to do something new and cool," commented ICCVAM Co-Chair Anna Lowit, Ph.D., from EPA.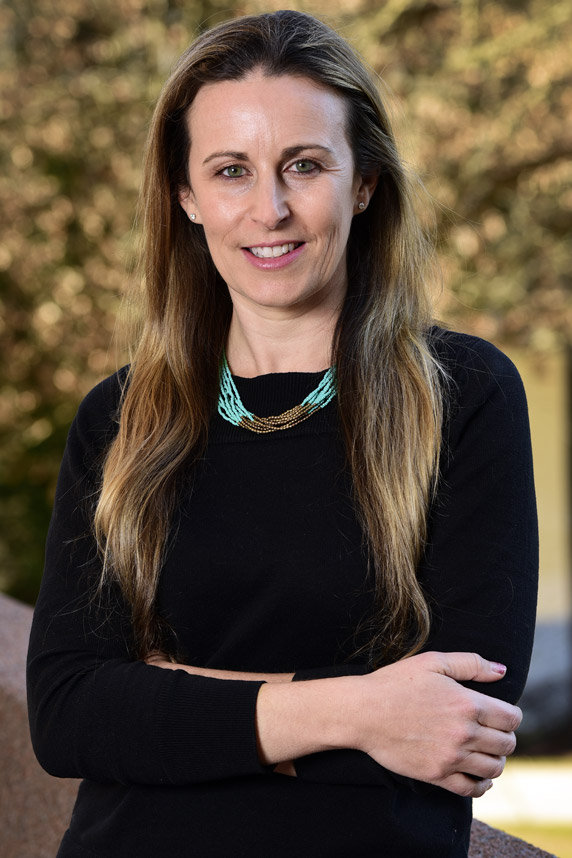 Many ICCVAM stakeholders, including industry, academia, and animal welfare groups, attended the forum. Representatives from six stakeholder groups presented oral statements at the meeting.
Statements welcomed agencies' recognition that they need to clearly communicate which non-animal tests would be accepted. They also encouraged engagement with communities concerned about chemical exposures, and asked ICCVAM to consider how NAMs might be used to better protect populations at particular risk for harmful effects of chemicals.
Commenters also welcomed ICCVAM's development of an updated validation guidance document on criteria to establish confidence in new methods for regulatory application. The draft document is currently being reviewed by member agencies before being released for public comment this summer.
New technologies could replace animal testing
Presentations from both agency representatives and stakeholder groups highlighted NAMs with potential to replace animal testing. Speakers from two test method developers described new technologies that could be used to identify chemicals that can cause neurotoxicity in developing embryos or DNA damage.
ICCVAM Co-Chair John Gordon, Ph.D., U.S. Consumer Product Safety Commission (CPSC), advised the developers to think early in the method development process about the testing objective their method would address. "Then contact the ICCVAM representative for that agency," he encouraged. "All of us would be more than happy to discuss what you need to do."
Shari Price, Ph.D., from Leidos Biomedical Research (a contractor supporting the National Cancer Institute), described technologies for safety testing of cancer therapies that use CAR-T cells. Testing these therapies in animals does not adequately represent how the therapies might work in humans, and systems developed using human stem cells could address those limitations. "In the case of these CAR-T cells, if we can use more of these in vitro models, it makes a lot more sense than using further and further engineered animals," Price commented.
Research initiatives to reduce animal use were also described by George Lathrop, D.V.M., of the Department of Veterans Affairs Office of Research and Development (VA ORD). The newest ICCVAM member agency, VA ORD, joined in October 2020. Since that time, Lathrop noted, "The VA has thoroughly revamped its approach to justifying the inclusion of animals in research by espousing the use of NAMs and educating a lot of our researchers on different avenues and approaches." He described funding that VA ORD has offered to reduce the use of animals in research.
Regulatory actions reduce animal use
Several presentations focused on regulatory agency initiatives to reduce animal use requirements. In his update on CPSC activities, Gordon described the Commission's new guidance document on alternatives to animal use to address requirements of the Federal Hazardous Substances Act. The document is available on CPSC's updated "Policy on Animal Testing" webpage.
Monique Perron, Sc.D., of the EPA Office of Pesticide Programs, outlined initiatives that will reduce the number of dogs and fish needed for safety evaluation of pesticides. She also described EPA's role in advancing a non-animal testing strategy for identifying chemicals with the potential to cause neurotoxicity in developing embryos.
Elizabeth Baker, J.D., commenting on behalf of the Physicians Committee for Responsible Medicine, noted that the presentations demonstrated government agencies' commitment to advancing new methods that protect human health and replace and reduce animal use. "It's clear that NICEATM and ICCVAM are doing the hard and necessary work to advance science," she noted.
Slides and video from the meeting are available on the National Toxicology Program website.
(Catherine Sprankle is a communications specialist for Inotiv, the contractor supporting NICEATM.)