For the first time since 2020, NIEHS offered in-person programming to celebrate Earth Day. The theme of this year's weeklong celebration — "Invest in Our Planet" — demonstrated the institute's commitment to and leadership in environmental stewardship.
"NIEHS has much to be proud of as we celebrate Earth Day," said NIEHS Director Rick Woychik, Ph.D. "Whether it is leading by example with the use of green power and electric vehicles or decreasing our reliance on single-use plastics, NIEHS continues to make significant investments in our planet."
Green Champions
Such investments were recognized by the U.S. Department of Health and Human Services (HHS) in April. For the past 16 years, the HHS Green Champion Awards have honored individual federal employees and Native American tribal members, small groups, and projects or programs that demonstrate measurable results towards integrating sustainability principles into the HHS mission and its daily operations.
NIEHS received three HHS Green Champion Awards for fiscal year 2022 projects.
NIEHS Campus Bottle Filler Installation — Marcos Flores, Derrick Vest, Eric Frails, Barry Yancey, Fred Schwartz, Steven Todd Johnson, Greg Westmoreland, Kerri Hartung, and Arrash Yazdaniw.
To reduce single-use plastics on campus, NIEHS replaced aging drinking fountains with energy efficient water bottle filling stations. The bottle filling stations have dispensed the equivalent of nearly 100,000 20-ounce water bottles during their two years in operation.
NIEHS Decarbonization Assessment — Kerri Hartung, Paul Johnson, Steve Novak, Bill Steinmetz, Alexander Santago, Kyle Askins, Bill Blair, Ben Hocutt, Lee Howell, and Greg Leiferwon.
NIEHS completed a decarbonization assessment, the first of its kind for the National Institutes of Health (NIH), to make the institute more energy efficient and resilient while lowering carbon emissions. The assessment follows NIEHS efforts to achieve a net zero energy-renewable energy certificates designation and maintain its membership in the EPA Green Power Partnership.
NIEHS Database of Laboratory Equipment for Sharing — Raja Jothi, Kevin Gerrish, David C. Fargo, Cheryl Thompson, Joseph Poccia, Justin Kosak, Stephanie Bishop, Kenneth Webb, Tina Berger, and Steven McCaw.
To facilitate timely sharing of equipment between laboratories and reduce energy, NIEHS developed the Database of Laboratory Equipment for Sharing, an intranet-hosted searchable collection. The cross-institute collaboration allows staff to access a wide range of over 100 different equipment types, from centrifuges to DNA sequencers, to microscopes, to pipetting robots.
"We have a history of committing personnel and resources to furthering progress from an environmental standpoint, and these awards really capture the success we are having," said NIEHS Sustainability Coordinator Kerri Hartung.
Earth Day activities
Hartung, together with Paul Johnson, manager of environmental protection and stewardship programs, developed this year's NIEHS Earth Day events.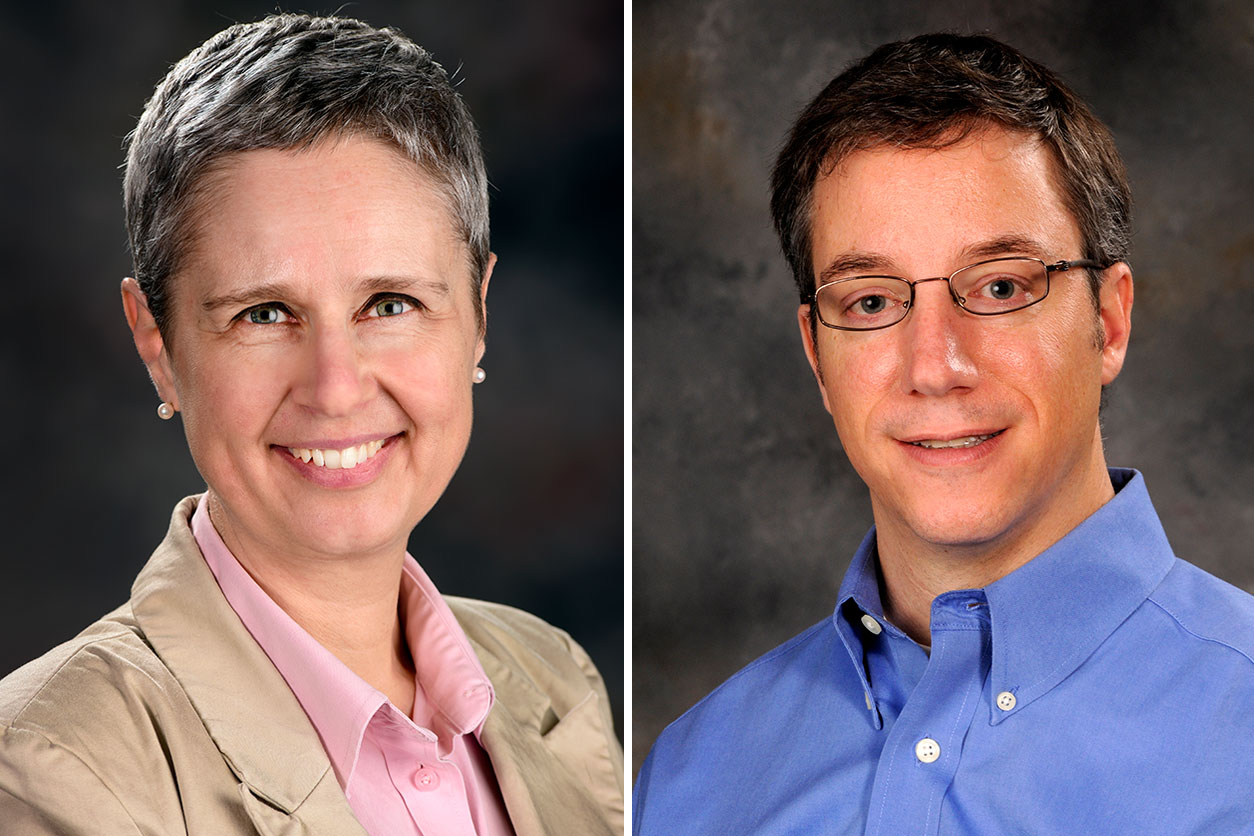 "We have a population who cares deeply about the environment," Johnson said. "That lends itself to having, through suggestions, a robust observance around Earth Day."
NIEHS hosted a litter collection event April 18 as part of the North Carolina Adopt-A-Highway Program, marking the 30th year the institute has participated in the program.
"Picking up other people's trash really makes you realize, gosh, it's everyone's job to take care of this planet, and we can all do our part," said Justin Kosak, a biologist in the Epigenetics and Stem Cell Biology Laboratory.
Other Earth Day activities included the following.
NIEHS hosted an Electric Fleet Vehicle Roundup April 18 outside the Rall Building.
PRIDE@NIEHS held an April 21 gathering for people to collect waste around Discovery Lake, enjoy the natural beauty, and share green tips over breakfast.
The NIEHS Library offered a specially curated collection of Earth Day-related books, ebooks, podcasts, and TED talks.
All NIH personnel were invited to add their online pledge to the NIH Earth Day Pledge Tree.
"The beauty of Earth Day is that it's an annual event that reminds us to take stock," said Hartung. "It reminds us to pause and take time to really consider what we do at work and what we do at home and how it relates to impact the environment. A lot of people who work at the institute are mindful of that because of the nature of the research."
(Ernie Hood is a contract writer for the NIEHS Office of Communications and Public Liaison.)