The Scientific Advisory Committee on Alternative Toxicological Methods (SACATM) advised federal agencies at a Sept. 21–22 meeting that communication, training, and community engagement will be key to increasing acceptance of nonanimal chemical safety testing methods.
SACATM, which includes experts from academia, industry, and animal welfare organizations, meets annually to advise the NIEHS director, the National Toxicology Program (NTP) Interagency Center for the Evaluation of Alternative Toxicological Methods (NICEATM), and Interagency Coordinating Committee on the Validation of Alternative Methods (ICCVAM) about ICCVAM activities.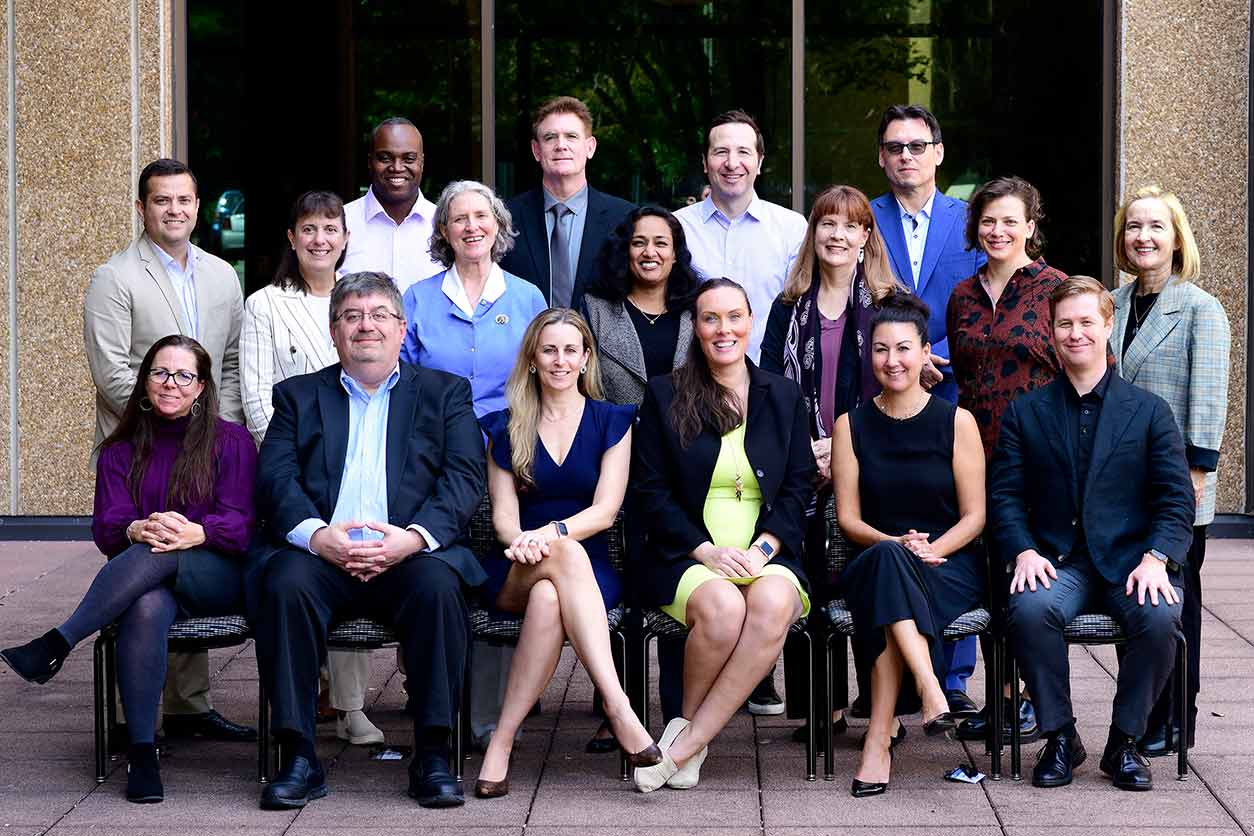 Throughout the meeting, advisors emphasized the need for clear communication from agencies to stakeholders.
"We want to create an atmosphere where folks have a fear of missing out if they're not a part of this," said SACATM member Sue Leary, president of the Alternatives Research and Development Foundation. "It should be the default to use new approach methodologies [NAMs], because the science is so impressive."
During the meeting, the committee praised ICCVAM member agencies' efforts to reduce animal use for testing to determine whether chemicals might cause adverse health effects, such as oral toxicity and skin rashes. The committee also advised agencies on how they might address remaining challenges. Such challenges include predicting whether chemicals might cause complex effects, such as developmental neurotoxicity, and characterizing the effects of per- and polyfluoroalkyl substances (PFAS) and other emerging contaminants.
Moving from research to acceptance
Since the publication of ICCVAM's 2018 "Strategic Roadmap for Establishing New Approaches to Evaluate the Safety of Chemicals and Medical Products in the United States," important progress has been made in replacing animal use for chemical safety testing. Implementation of the Strategic Roadmap initially focused on replacing animal use for identifying chemicals that cause acute toxicity via inhalation, ingestion, and skin and eye contact.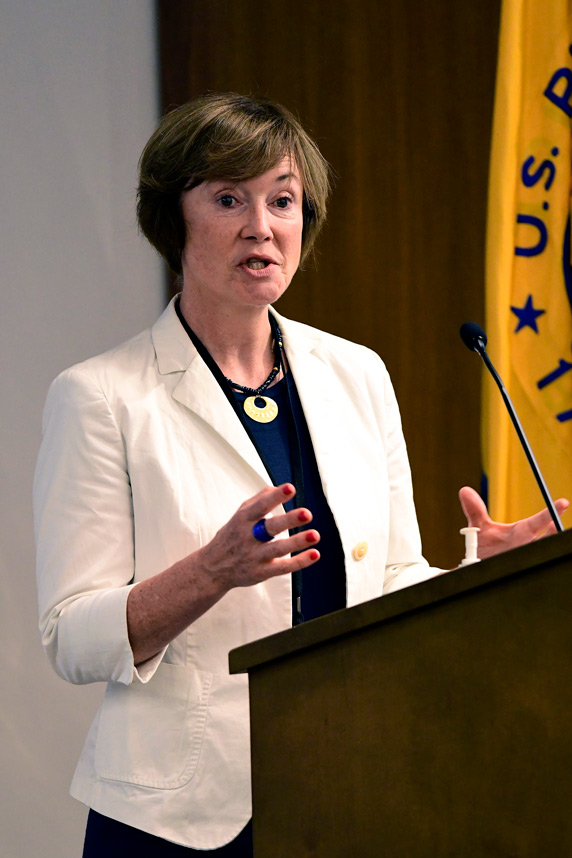 NICEATM Director Nicole Kleinstreuer, Ph.D., reflected on progress made toward those goals.
"I think most of the scientific work has really been done," said Kleinstreuer. "What's needed now is to move into actual acceptance and implementation through the use of guidance and policy documents."
Kleinstreuer's remarks set the stage for a discussion about how to build confidence in new methods through validation, which establishes the reliability and relevance of a test method for a specific application. Updating procedures for the validation of new methods is the focus of a draft ICCVAM document released in August.
"The last time we updated this document was 1997," said ICCVAM co-chair John Gordon, Ph.D. "There have been discoveries and advances since then, so we definitely need to update this document to move forward."
A concurrent international effort will update a 2005 guidance document on validation by the Organisation for Economic Co-operation and Development (OECD). OECD's Anne Gourmelon presented results of a survey that asked stakeholders for input on the revision of the document. The European Commission's Valérie Zuang, Ph.D., described outcomes of an August meeting of the International Cooperation on Alternative Test Methods, where participants discussed the guidance document revision.
Focus areas for the future
Committee members also discussed potential focus areas for ICCVAM efforts beyond acute toxicity endpoints such as poisoning or skin and eye irritation. These included using NAMs to identify human subpopulations that might be particularly sensitive to toxicity, and to characterize toxicity of emerging contaminants such as PFAS.
Commenters welcomed efforts to engage the environmental justice community in applying NAMs to identify sensitive subpopulations. SACATM member Antonio Baines, Ph.D., of North Carolina Central University, encouraged involving community stakeholders early in any projects.
"A lot of historically Black colleges and universities are in these communities that you're trying to have these conversations with," said Baines. "It makes sense to reach out to these institutions where there's a relationship already built."
Baines also praised increased federal government interest in contaminants of emerging concern, in particular the way that federal agencies are coordinating activities. While having NAMs to detect toxins in the environment, either for ongoing surveillance or assessment after events, will be very useful, he echoed points made in earlier discussions by stressing it will be important for these methods to provide consistent results to inspire confidence in their use.
Slides, meeting minutes, and other materials from the SACATM meeting will be available on the NTP website.
(Catherine Sprankle is a communications specialist for Inotiv, the contractor supporting NICEATM.)