Healthy, adult volunteers from the Research Triangle Park area of North Carolina are sought for the new COVID-19 Antibody Detection Study. This important research will be conducted at the NIEHS Clinical Research Unit (CRU). Participants will have their blood tested for antibodies that signal exposure to SARS-CoV-2, the virus that causes COVID-19.
Volunteers will have blood samples drawn five times over the course of a year. If the antibody test is positive, a nasal swab test will be given to determine whether the individual is an asymptomatic carrier of the virus. An online medical history questionnaire and weekly symptom survey are also part of the program.
"This approach will allow us to find out who has been exposed to and infected with the coronavirus so far," said CRU Medical Director Stavros Garantziotis, M.D., the study's lead researcher. "We will then be able to identify how many additional people turn positive over the span of a year."
Much to learn about antibodies
"If you have antibodies at one of your visits, we can identify what happens over time — do they increase or decrease, or do you lose them altogether?" he explained.
The data gathered will help answer some of the most crucial public health questions of the pandemic. If antibodies persist and remain robust, they may provide immunity to the disease. If they wane over the course of time, however, so would any protection from SARS-CoV-2, thus allowing the possibility of re-infection.
"By running the study for one year, we can discover the ebb and flow of antibodies over time," Garantziotis said. "If you have them today, will you still have them three months from now? Six months from now? Because if you don't — if the antibody levels become undetectable — then you wouldn't have protection, if the antibodies indeed prove to be protective." Such information may help inform who should receive a vaccine, or how effective a vaccine might be.
Local angle
"We think that it's going to be important to understand the epidemiology of COVID-19 in every area of the country, because you cannot extrapolate from one location to another," Garantziotis said. "COVID-19 is in some ways a very local event, even though it is a pandemic."
Recruiting will concentrate on residents of Durham, Wake, Orange, and surrounding counties in central North Carolina. Test results will be shared with participants.
NIEHS Clinical Director Janet Hall, M.D., emphasized that adding to current knowledge about the virus provides another incentive to participate. "How COVID-19 affects the community and how many people have had the infection without symptoms are important scientific insights that people will want to contribute to," she said.
To learn more about this study, please call 1-855-MYNIEHS or email myniehs@nih.gov.
(Ernie Hood is a contract writer for the NIEHS Office of Communications and Public Liaison.)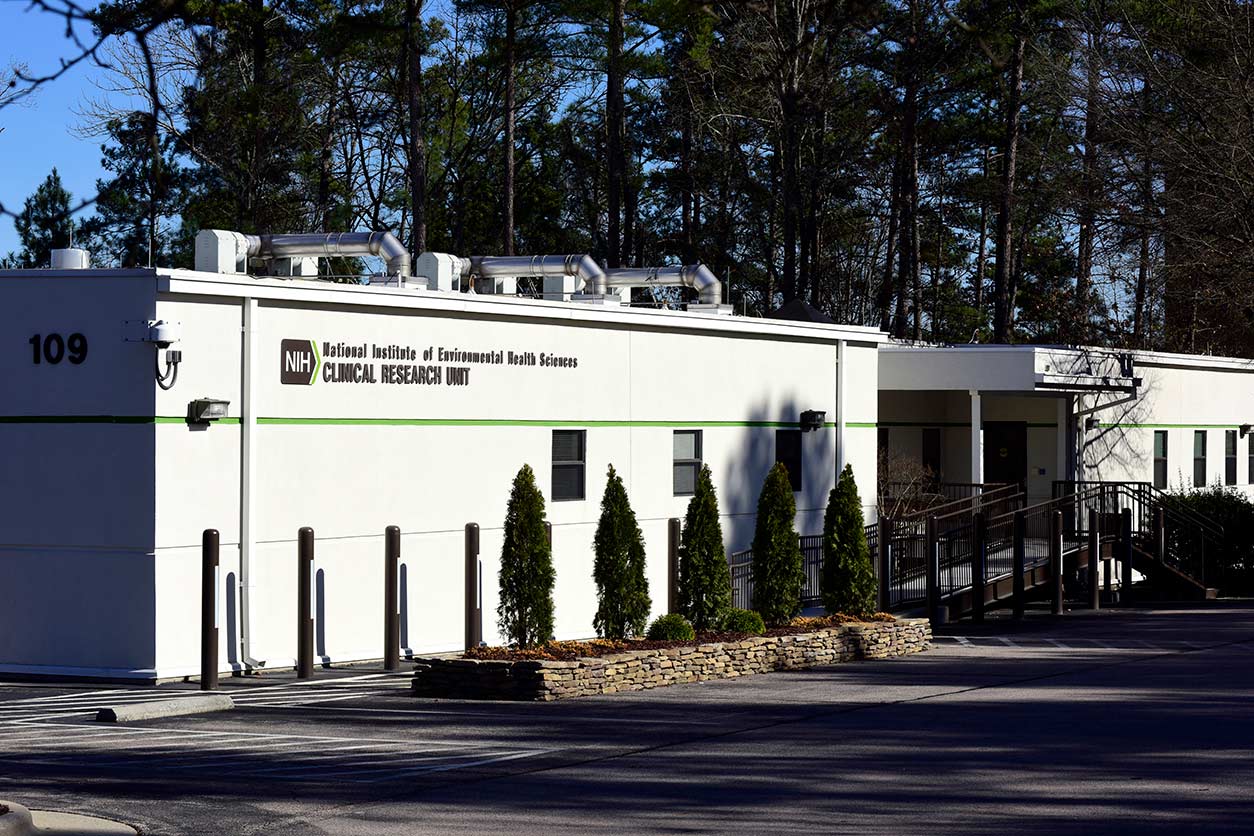 The CRU ensures participants' safety through steps such as requiring volunteers to wear masks and outfitting study staff in full personal protective equipment.