Matters of racism and inequitable treatment have been on the minds of many at NIEHS since June, when the death of George Floyd in Minneapolis rocked the nation. Now, the National Advisory Environmental Health Sciences Council is joining the conversation.
At its Sept. 15-16 online meeting, the group learned about the institute's recent activities related to this topic and discussed what more can be done to enhance diversity, equity, and inclusion both at NIEHS and across the field of environmental health science.
"We must all reaffirm a common resolve to personally do what we can to foster a culture of inclusion, equity, and respect for each other," NIEHS and National Toxicology Program Director Rick Woychik, Ph.D., told council members and attendees. "My commitment is to facilitate lasting change in the culture at the institute."
As part of that commitment, NIEHS established a cross-divisional group focused on research involving environmental racism, environmental justice, and environmental health disparities. The institute has pursued a number of other initiatives, some of which are outlined in this August Environmental Factor article.
Much more to be done
Woychik specified actions to improve diversity efforts at NIEHS.
Evaluate why some African Americans and other underrepresented minorities may not be getting their grants funded.
Enhance mentoring programs at NIEHS and grantee organizations.
Increase diversity in hiring.
Better understand and address the fundamental elements that underlie structural racism at NIEHS.
Align institute initiatives with directives from the National Institutes of Health (NIH) Office of the Director.
Engage all members of the council and the grantee community to capture their input and wisdom.
Addressing bias
NIH Chief Officer for Scientific Workforce Diversity Hannah Valantine, M.D., provided information on implicit bias and even racism in biomedical research.
She showed that funding rates for research grant applications with principal investigators (PIs) from underrepresented racial and ethnic groups are lower than those for white applicants. Possible explanations, which require further study to confirm, include the potential for biased decisions that may account for less favorable scores, and a lower rate of discussed applications during the review process, she suggested.
Valantine highlighted recent analyses indicating that a large proportion of applications from African American PIs are submitted to institutes with lower overall funding rates, a factor that contributes significantly to the racial funding gap. She discussed how applicants' and reviewers' preferences for some topics over others is yet another potential issue.
Valantine presented data showing that as the career path progresses, women and underrepresented groups are included less and less, with representation diminishing to low levels among full professors and department chairs.
"Great minds think differently," she said, echoing her office's slogan. "If we can engage that difference in great minds and get them to the table, we will be really enriching our research and the translation of discoveries into health."
Council member Lynn Goldman, M.D., from George Washington University, responded to Valantine's observations. "If racism were a toxin, we would consider that toxic agent to be more potent than almost anything we work on, when you look at the impacts on health. We can quantify that now. I see a huge area of opportunity for NIEHS and all of the people who are supported by the institute."
Valantine agreed. "I think you are right. We're going to see some exciting new research in this space coming up."
Talking it over
During a wide-ranging, two-hour discussion, council members expressed a strong desire to have more opportunities to address these racial issues and suggested the establishment of a council subcommittee that would meet monthly.
One such member was Robert Wright, M.D., from the Icahn School of Medicine at Mount Sinai, who observed, "These conversations have been the best and most important we've had at council ever."
(Ernie Hood is a contract writer for the NIEHS Office of Communications and Public Liaison.)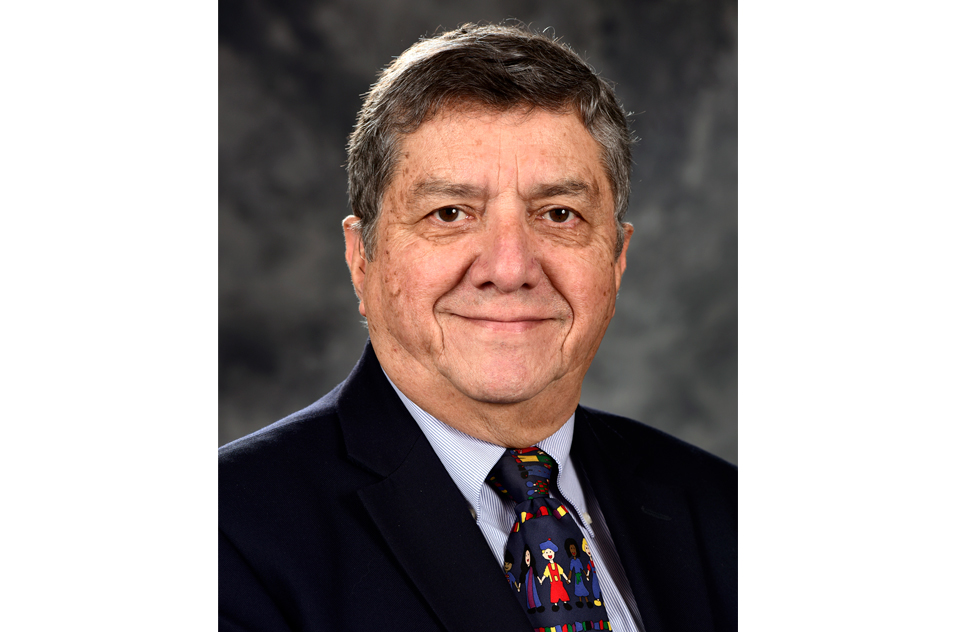 "I would like to commend NIEHS leadership for all of the work that has been done addressing diversity," said council member Jose Cordero, M.D., from the University of Georgia.