The 2023 NIEHS Science, Teachers, and Research Summer (STaRS) Experience attracted 30 science teachers from North Carolina and nearby states. The professional development workshop was held July 10-14 as a virtual event. Teachers also had the option to participate in a one-day training on either July 17 or 18.
The STaRS Experience, which has been offered since 2014, is conducted by the NIEHS Office of Science Education and Diversity (OSED). It is planned, designed, and led by Huei-Chen Lee, Ph.D., K-12 science education program manager, with support from NIEHS volunteers. Administrative services are provided by the North Carolina Association for Biomedical Research (NCABR; see sidebar).
"I'm so proud of this workshop," said Lee. "It engages teachers with the latest biomedical and environmental research via real world problem-solving, and this is an authentic experience to many of them."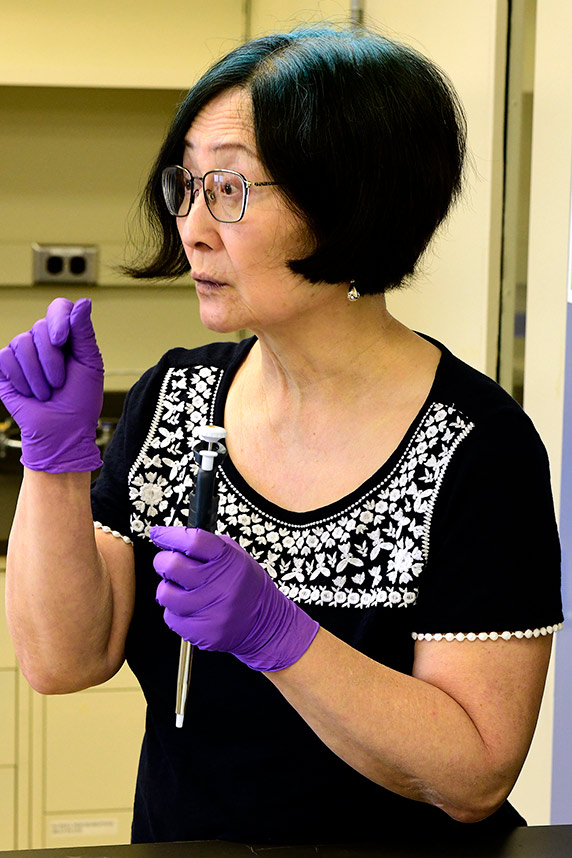 A think tank for teachers
The program featured an ambitious agenda of presentations and discussions by scientists and researchers from within the institute and from a variety of academic and corporate resources in the Research Triangle Park (RTP) area.
During the week, teachers took virtual tours of the NIEHS campus and facilities, such as the Fluorescence Microscopy and Imaging Center. They also engaged with in-depth presentations and discussions on topics such as the what, why, and how of NIEHS research; translation of basic research into clinical applications; the Human Genome Project and its impact on society; PFAS in North Carolina; and environmental risk factors for breast cancer.
One highlights was a detailed overview of NIEHS and environmental health science by NIEHS Director Rick Woychik, Ph.D. He also chatted at length with each of the participants.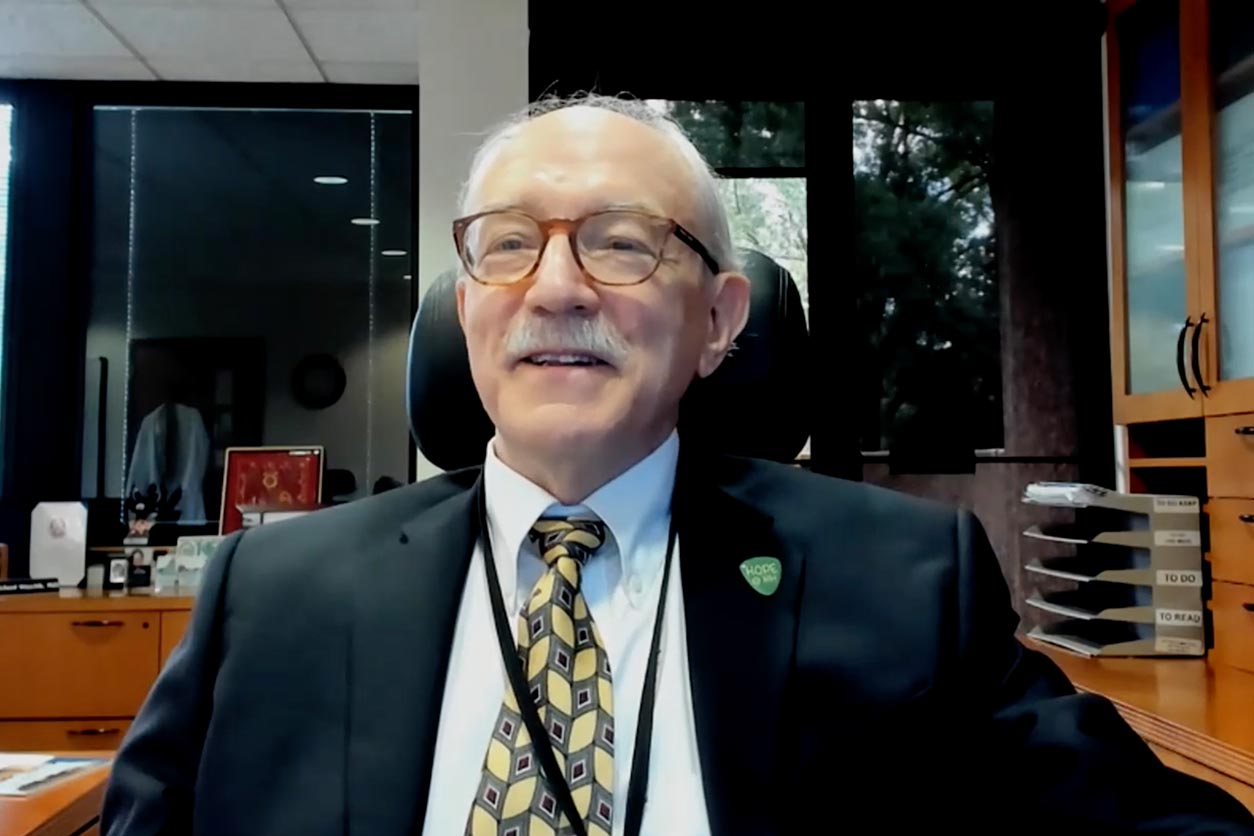 "This is a really high priority for me as director, to make sure that we fund this program, and then we get teachers like all of you in to learn more about the state of the science," Woychik told the educators. "So charge on! And let's see if we can fire up more students to become the next generation of environmental health scientists."
Lessons learned
During the workshop, the teachers engaged in new experiences and absorbed a wide range of information about environmental health and biomedicine. Attendees commented that they would carry what they learned back to their schools, fellow teachers, and students.
"We had thirty teachers, so multiply that number by fifty or one hundred students, and we can definitely spread our message effectively," said Lee.
Ericka Reid, Ph.D., who directs OSED, conducted a group exit interview on the last day of the virtual program to gain a bit more insight into the experience of the participants. They were asked to share their thoughts on their STaRS experience, what was most surprising, and what they will take back to their classrooms.
"We always want to make sure we can provide a great program for these very special teachers, and their feedback helps us to do just that," Reid said.
Feedback from many of the North Carolina teachers was enthusiastic.
"Ever since COVID, because we became kind of isolated, any opportunity for teachers to get some professional development with real scientists and real businesses is very exciting," said Laura Armfield, of Fuquay-Varina High School. "For instance, we talked to Biogen during STaRS, and they had just gotten their Alzheimer's drug approved, so to hear about all the front-end work that leads up to that breaking news or that breaking discovery is really cool. Getting to experience that as a teacher rejuvenates me and helps re-inspire my lesson plans."
Other participants shared their excitement in being able to share knowledge gained.
"Biomedical research is an interest a lot of my students have, so I hoped I could learn some techniques and how to better guide my students through the process," said Cameron Sanders, who teaches at Concord High School. "I'm really excited to be able to share what's going on here at NIEHS and some of this great information we learned with my students and the other teachers."
Brandon Staton, of Thomasville High School, said that he is also looking forward to sharing information about reducing pollution with his students.
"We need future scientists, and making it easy for them, making them aware, and making it fun and interesting is going to be exciting," Staton said.
(Ernie Hood is a contract writer for the NIEHS Office of Communications and Public Liaison.)