The nutritional benefits of eating fish during pregnancy appear to outweigh the potential harms of mercury contamination, Emily Oken, M.D., explained during her May 8 NIEHS Keystone Science Lecture. Conflicting messages around fish consumption, however, have prompted many pregnant women to eat less than the recommended servings needed to support healthy brain development.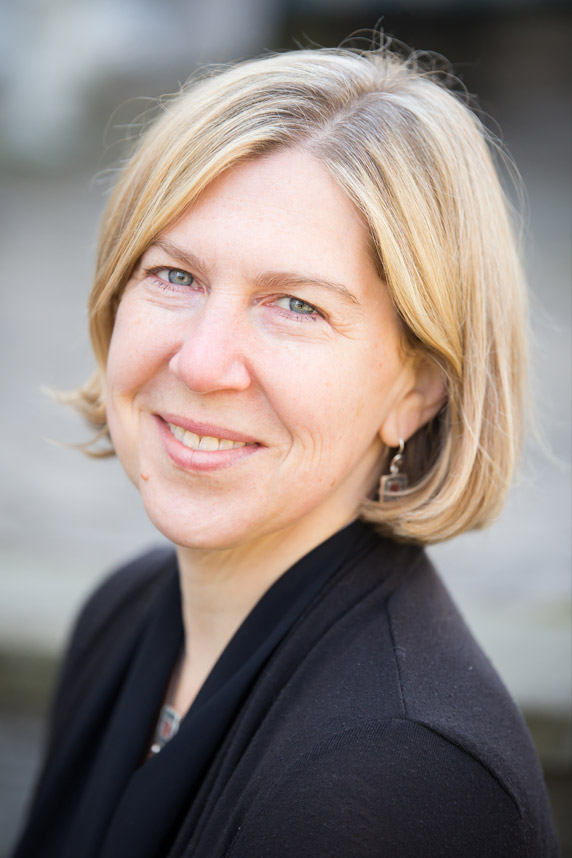 "It is a complicated and interesting story to try to tease out what is the best thing that we should be advising people to do, and how to give the best advice," said Oken, a physician and epidemiologist at Harvard Medical School.
Her work centers on improving the health of women during pregnancy to promote their long-term health and that of their offspring.
"Dr. Oken is an outstanding physician-scientist tackling complex questions regarding the balance of risks and benefits to pregnant women and their children," said Abee Boyles, Ph.D., a health scientist administrator at NIEHS who hosted the lecture.
Potential harms
Clinicians and researchers care what food pregnant women eat to promote healthy pregnancies and because it is the main source of nutrients for the developing baby. But food is more than nutrition, Oken said. It can also be a major vehicle of exposure to environmental contaminants, such as metals, pesticides, and per- and polyfluoroalkyl substances.
Methylmercury, for example, is introduced into the environment through coal burning, volcanic eruptions, and industrial production. It settles into the sediment of lakes and rivers before moving up the marine food chain, accumulating to its highest levels in larger, predatory fish.
In 2001, the U.S. Food and Drug Administration (FDA) and the Environmental Protection Agency (EPA) issued an advisory for pregnant women to avoid eating several types of predatory fish — such as shark, swordfish, and King mackerel — and also to limit how much fish they consumed overall.
Oken's earliest work evaluated the impact of this federal mercury advisory on pregnant women's eating habits. She found that the advisory was followed by a precipitous drop of more than a serving a month of total fish consumption.
"That led us to wonder whether that is actually what we want," said Oken.
The 2001 advisory did not factor in the benefits of eating fish, which is a source of omega-3 long-chain polyunsaturated fatty acids like docosahexaenoic acid (DHA).
"These are essential nutrients, which means we cannot make them, we have to eat them," she said. "They are necessary for brain and eye development of the fetus."
Messaging matters
Oken and other researchers in the National Institutes of Health–funded Project Viva have been following mothers and their children for more than two decades to understand how diet in pregnancy affects children's health. They found no evidence of harm, and, in some cases, evidence of benefit from higher fish consumption on neurocognitive outcomes.
In 2004, the FDA and the EPA revised their advisory based on emerging data to say pregnant women could eat a maximum of two servings of fish a week. At the same time, maternal health organizations recommended a minimum of two servings, preferably more.
"There has been ongoing confusion among women about what they should be eating during pregnancy," said Oken.
To explore whether they could translate the science into more effective public health messages, Oken and her team conducted a pilot study called Food for Thought. They found that by giving pregnant women straightforward and specific recommendations about maximizing intake of low-mercury fish, they were able to increase their consumption of DHA. Of note, they saw no evidence of an increase in mercury exposure in those women.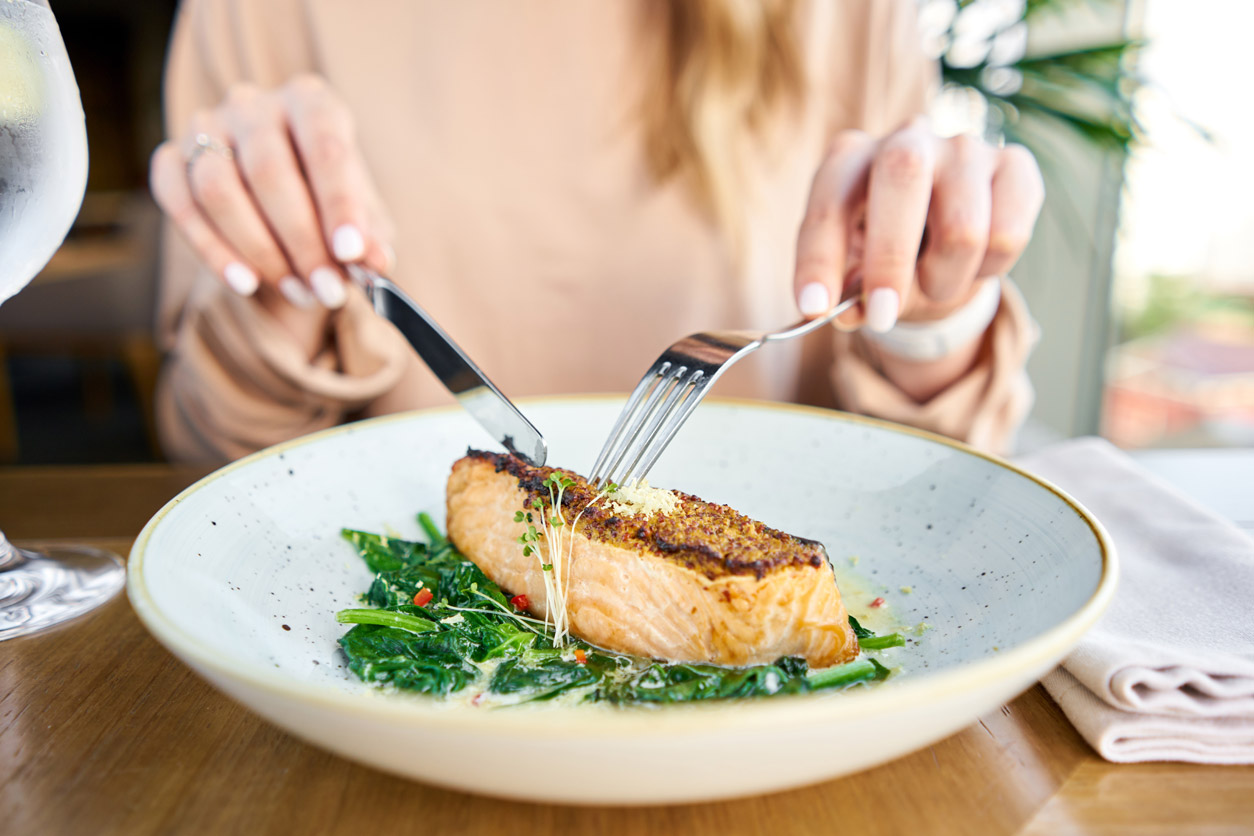 In 2019, the FDA and the EPA issued the latest advice on eating fish, which prioritized the nutritional benefits of fish.
"If you lead with the harms, which is how the effects were presented in 2001, people will hear the harm and avoid it," Oken said. "If you lead with the benefits, people hear the benefit and think it is helpful even if the content is the same."
(Marla Broadfoot, Ph.D., is a contract writer for the NIEHS Office of Communications and Public Liaison.)