The NIEHS postbaccalaureate fellowship program hosted "Big Picture, Small Talk: Environmental Health and Science for a General Audience" April 13, an annual event where trainees describe their work in no-jargon terms. This year, the hybrid virtual and in-person event featured five postbaccalaureate fellows.
"When it comes to the career development of our fellows, it is important for them to learn how to explain their work in a way that educates the public," said NIEHS Office of Fellows' Career Development Summer Internship Program Coordinator and Postbac Program Manager Katherine Hamilton. "They need to be able to show that they understand what they do and to clearly communicate that message."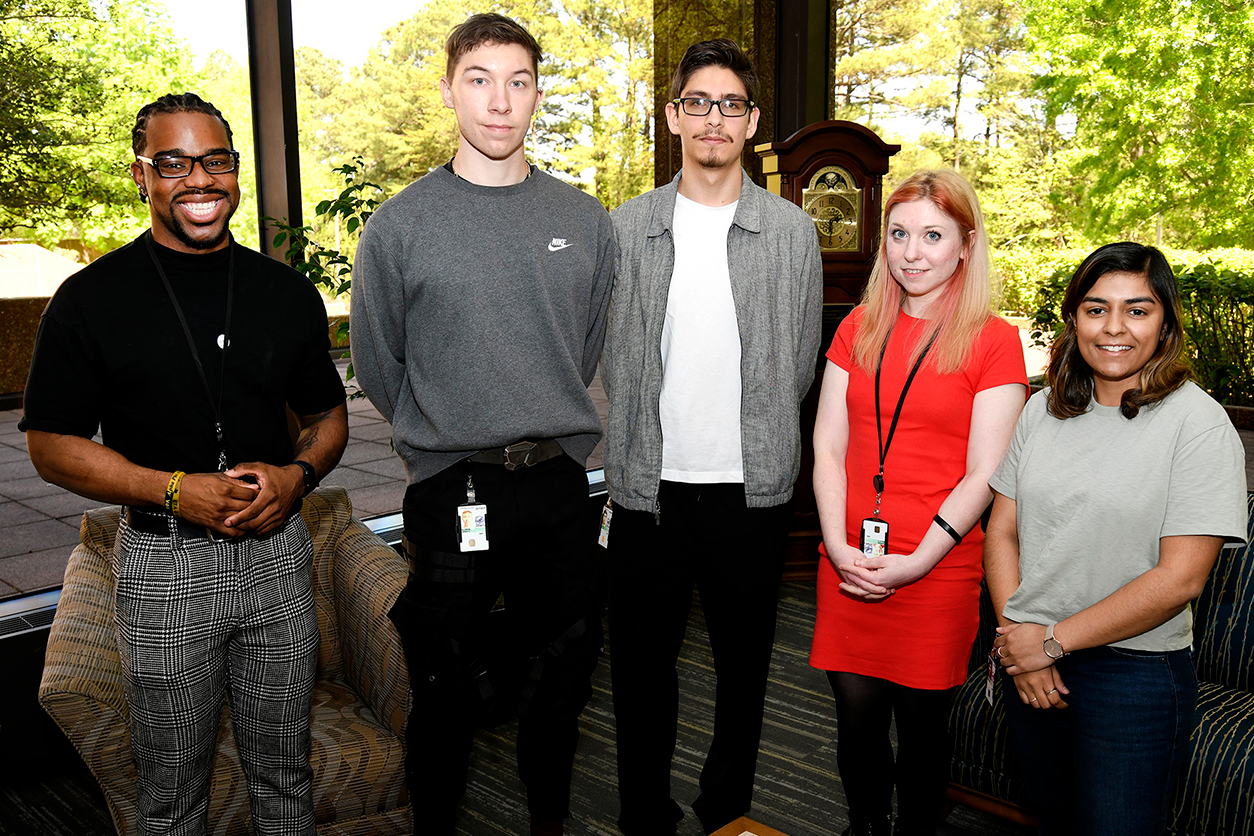 Research explained
From exposure to harmful chemicals during pregnancy to neural engineering pathways, this year's fellows, who all work in a different NIEHS lab, described their projects from a podium at the front of Rodbell Auditorium (see sidebar for list of presenters).
Judges scored the presentations, evaluating them on nine categories including how well they explained the project's objectives, methods, and significance — all in plain language. The postbac fellows also were ranked on how well their talk was organized and how well they kept the audience's attention.
At the end of each three-minute session, the fellows discussed the big takeaway regarding their projects and what they learned from the overall research experience.
Meeting the challenge
Molly Rogers, a postbac fellow in the Biostatistics and Computational Biology Branch, was selected as this year's three-minute communication challenge winner. She received a $1,500 award to cover costs associated with travel to an upcoming academic conference.
Her project focused on the NIEHS Sister Study and the effects of antidepressants on women who were or were not depressed and the risk of developing breast cancer. Some existing research suggests that antidepressants increase the risk of developing breast cancer. Given that antidepressants are one of the most commonly prescribed drugs, understanding potential risks is important.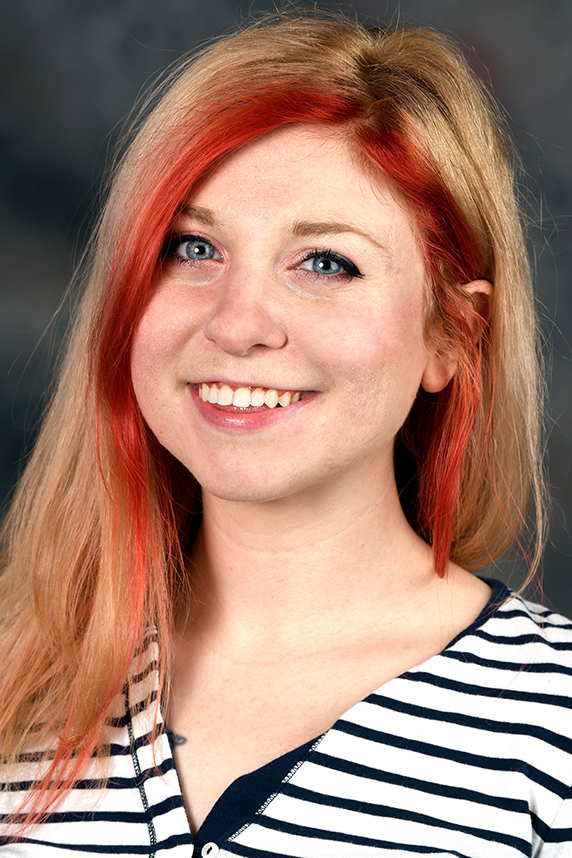 Rogers used Cox regression, a statistical method of investigating several variables over time, to compare women with depression and their use of antidepressants to women who were not depressed and did not take antidepressants. She then used that data to analyze breast cancer rates among the different groups. The models were also adjusted for socioeconomic, lifestyle, and reproductive factors known to increase the likelihood of developing breast cancer.
Her analysis suggests that women who were depressed and taking antidepressants had lower rates of breast cancer than women who were not taking antidepressants. She also found that women who were taking antidepressants but were not depressed had no significantly higher or lower rates of breast cancer.
"If antidepressants increase the risk of breast cancer, it would be important to know so we can find better clinical treatments," she said. "If they do not increase risk of breast cancer, it would be a shame for those who would benefit from treatment to be afraid to access it."
(Susan Cosier is a contract writer for the NIEHS Office of Communications and Public Liaison.)