Small, portable devices created with the help of NIEHS grants will begin collecting air quality data in five locations across the U.S. and Mexico this year. A Colorado-based company called 2B Technologies developed the instruments, which are capable of measuring pollutants such as carbon dioxide and particulate concentrations in the air. Local governments, school districts, and community groups will use the equipment to identify areas where air pollution is particularly high and work with officials to improve air quality.
2B Technologies Founder and Chief Scientist John Birks, Ph.D., and Education Specialist Jessa Ellenburg discussed the projects at an NIEHS-sponsored Keystone Science Lecture held Feb. 27. During the talk, they shared how they improved the instruments over time and the places that will use the newest technology, which is called AQEarth.
"2B Technologies is one of the leaders in the field in terms of developing and applying these technologies for public health," said event co-host Daniel Shaughnessy, Ph.D., health science administrator, NIEHS Exposure, Response, and Technology Branch. "The fact that they've designed with the communities and users in mind, in terms of how it's implemented, is really important."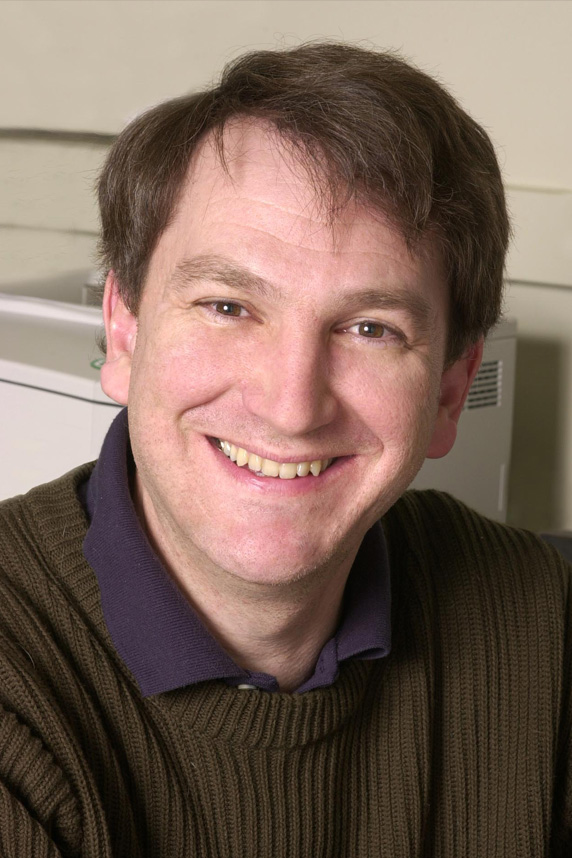 A number of companies exist that focus on monitoring air quality, he said, but what 2B Technologies is doing provides valuable information on the air pollution in specific locations.
Miniaturizing tech
2B Technologies began developing air monitoring instruments with help from NIEHS Small Business Innovation Research (SBIR) program grants in 2008. Birks, an atmospheric chemist, had examined how concentrations of air pollutants like ozone and carbon dioxide changed at different altitudes throughout the day. The data helped him determine how ozone was transported over international boundaries and how much carbon dioxide was removed from the atmosphere by vegetation like crops and forests.
However, the equipment capable of collecting such information weighed 55 pounds and drew 150 watts of electricity from a large battery. Seeking to develop a lightweight, miniaturized device, Birks created a 5.5-pound instrument that drew 4 watts of power.
The aim of his first NIEHS grant was to further shrink the device into a portable ozone monitor that can be carried or worn by someone to obtain exposure measurements. High concentrations of ozone can cause breathing problems, and long-term exposure can lead to asthma. These small, personal devices with built-in GPS weigh just 1 pound, work faster, and have the same precision and accuracy as the original, allowing anyone to measure their exposure to ozone as they go about their day.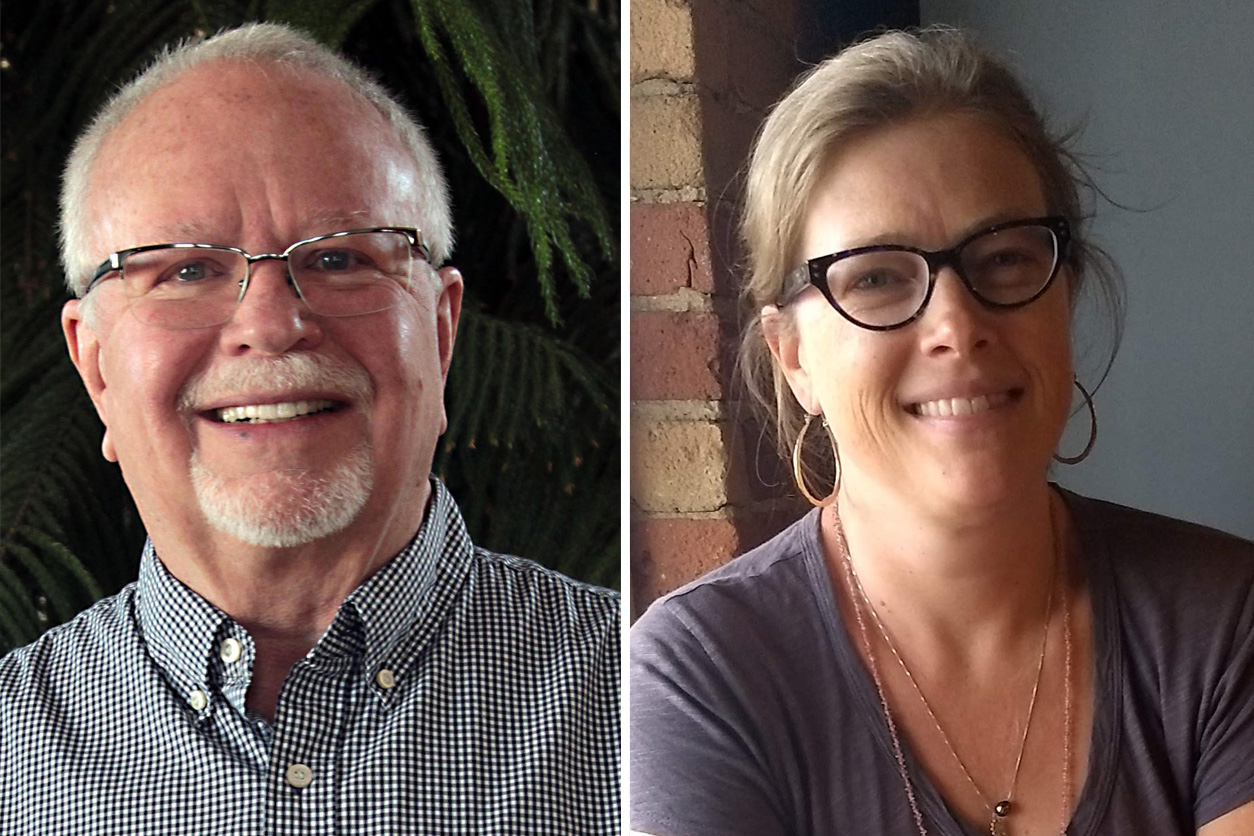 Birks and others at 2B Technologies have since developed additional portable devices that measure additional pollutants, such as monitors for nitric oxide, nitrogen dioxide, carbon monoxide, carbon dioxide, and particulate matter, as well as a personal air monitor for mobile measurements and high-quality reference stations for use at fixed locations. Together, the two types of monitoring devices create a complete system for accurate measurements of air pollutants throughout a community and over time.
For example, in Denver, Colorado, the company placed portable monitors on garbage trucks and installed stationary air monitors in the trucks' parking lots to calibrate the devices. Researchers at the company are looking at correlations between areas of the city with high particulate concentrations, or poor air quality, and negative health outcomes in the population.
AQEarth
A second NIEHS grant led to the development of AQEarth, a network of both mobile and stationary monitors and services. Birks and Ellenburg work with collaborators, including TD Environmental Services, Montrose Environmental, and Denver's Love My Air Program, to plan, analyze, and support projects.
The Fort Collins, Colorado, project is up and running, with projects at additional sites launching later this year.
"In AQEarth, we strive to empower communities to explore, map, and improve air quality, and we work collaboratively with each city to meet air monitoring needs through a combination of mobile and fixed site equipment with a range of support services," said Ellenburg. "We really want to get people involved in air monitoring, and big and small organizations alike can employ AQEarth technologies to gather data."
(Susan Cosier is a contract writer for the NIEHS Office of Communications and Public Liaison.)