Development of a new NIEHS Strategic Plan is underway, and we want to hear from you! Please consider sharing your perspective on how NIEHS will provide global leadership to the environmental health sciences community for 2024–2028 and beyond.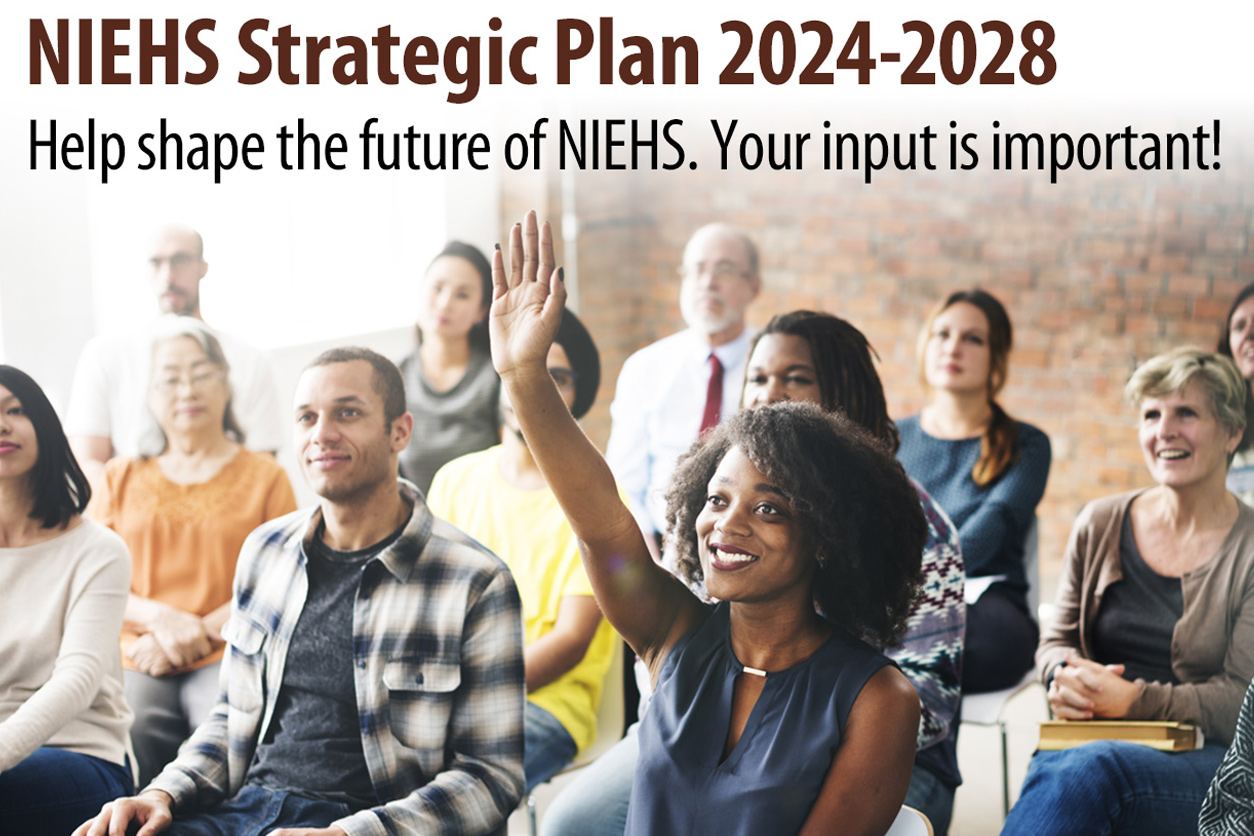 Where is the science going?
NIEHS Director Rick Woychik, Ph.D., often speaks with the NIEHS senior leadership committee about his favorite Wayne Gretzky quote: "I skate to where the puck is going to be, not where it has been."
"Where is science going?" asked Woychik. "Where is the hockey puck going to be? We want to make sure that we are doing the things today and tomorrow and over the course of the next five years that will position the environmental health sciences community to have the greatest impact."
As the end of the current NIEHS Strategic Plan approaches, we are taking a fresh look at our goals. NIEHS is considering how current trends, ideas, practices, and needs in environmental health sciences might help shape the next phase of our Institute's work, as we continue to provide global leadership to the field of environmental health sciences.
This planning process begins with input from our stakeholder community — YOU!
How to get involved
Please click this link to learn more about the planning process and to provide your ideas and comments for the new NIEHS Strategic Plan.
Please click on the "Provide Your Input" button to offer your ideas and comments.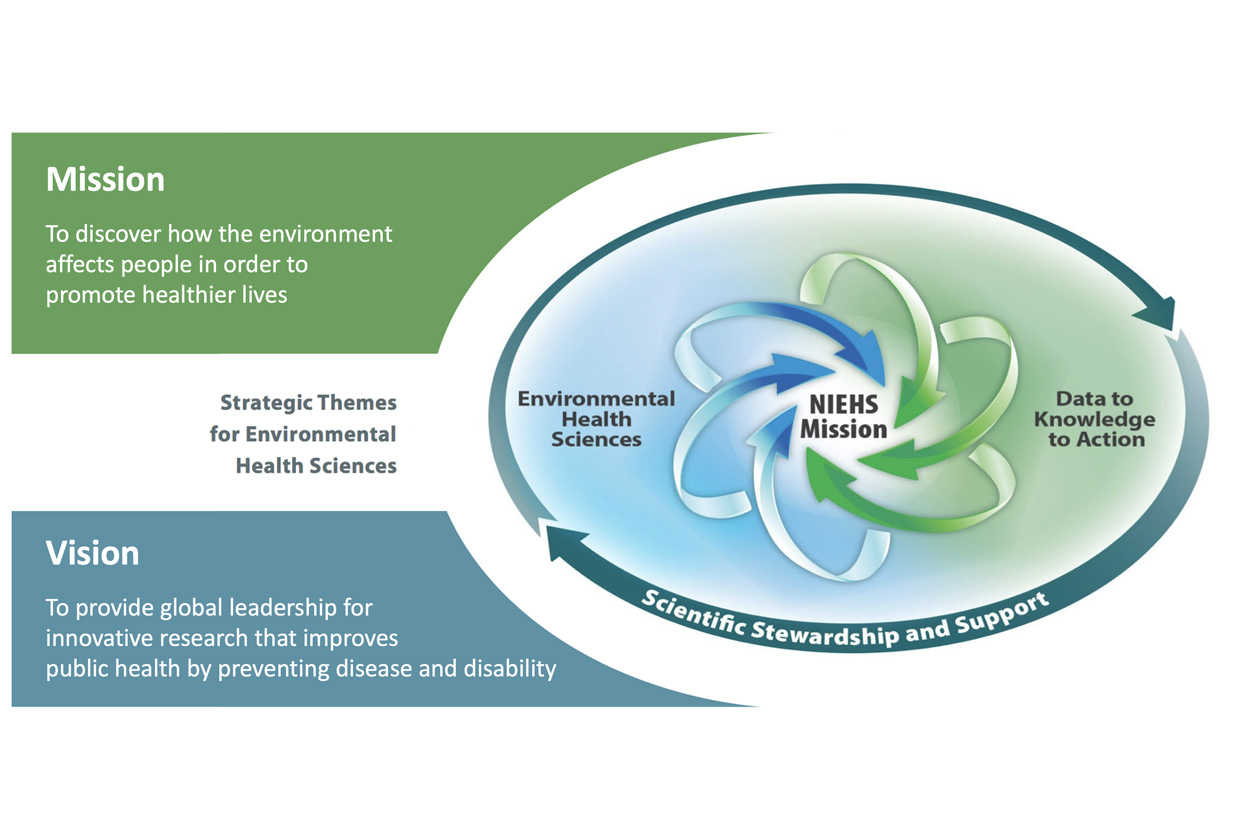 In the first section, there is an opportunity to provide general input about the state of environmental health and environmental health sciences.
What are important topics/directions relevant to the NIEHS mission that should be part of the updated NIEHS Strategic Plan?
Then, we invite your ideas and comments relevant to the current NIEHS Strategic Plan Themes and Goals listed below.
Theme One: Advancing Environmental Health Sciences
Goal 1: Basic Biological Research.
Goal 2: Individual Susceptibility.
Goal 3: The Microbiome.
Goal 4: The Exposome.
Goal 5: Co-exposures.
Goal 6: Predictive Toxicology.
Goal 7: Data Science and Big Data.
Theme Two: Promoting Translation — Data to Knowledge to Action
Goal 1: Creating Knowledge From Data.
Goal 2: Outreach, Communications, and Engagement.
Goal 3: Evidence-based Prevention and Intervention.
Goal 4: Environmental Health Disparities and Environmental Justice.
Goal 5: Emerging Environmental Health Issues.
Goal 6: Partnerships for Action.
Theme Three: Enhancing EHS Through Stewardship and Support
Goal 1: Professional Pipeline.
Goal 2: Greater Workforce Diversity.
Goal 3: Promotion of Collaborative Science.
Goal 4: Training and Capacity Building in Global Health.
Goal 5: Scientific Research and Data Infrastructure.
Goal 6: Impact Evaluation.
You may choose to comment on any, none, or all of these themes and goals. In addition, an attachment field is included in case there is a report or graphic you would like to submit in support of your comments.
"We encourage you to participate," said Woychik. "If you have something to say, this is an opportunity to let us know what's on your mind." Responses will be collected until April 20. The feedback will help to inform a draft plan, which will be made available for public comment at a later date.
The current strategic plan will carry NIEHS through the end of 2023.