NIEHS Director Rick Woychik, Ph.D., engaged faculty about the future of environmental health sciences during a visit to the HERCULES Exposome Research Center Jan. 13. The focus: overcoming challenges in making exposome research and precision environmental health mainstream.
The research center is the first to explore the role of the exposome, which is defined as the sum of all environmental exposures across the lifespan and our body's response to them. Such NIEHS-funded research is part of a larger effort to shed new light on the precise gene-environment interactions driving health and disease in each person.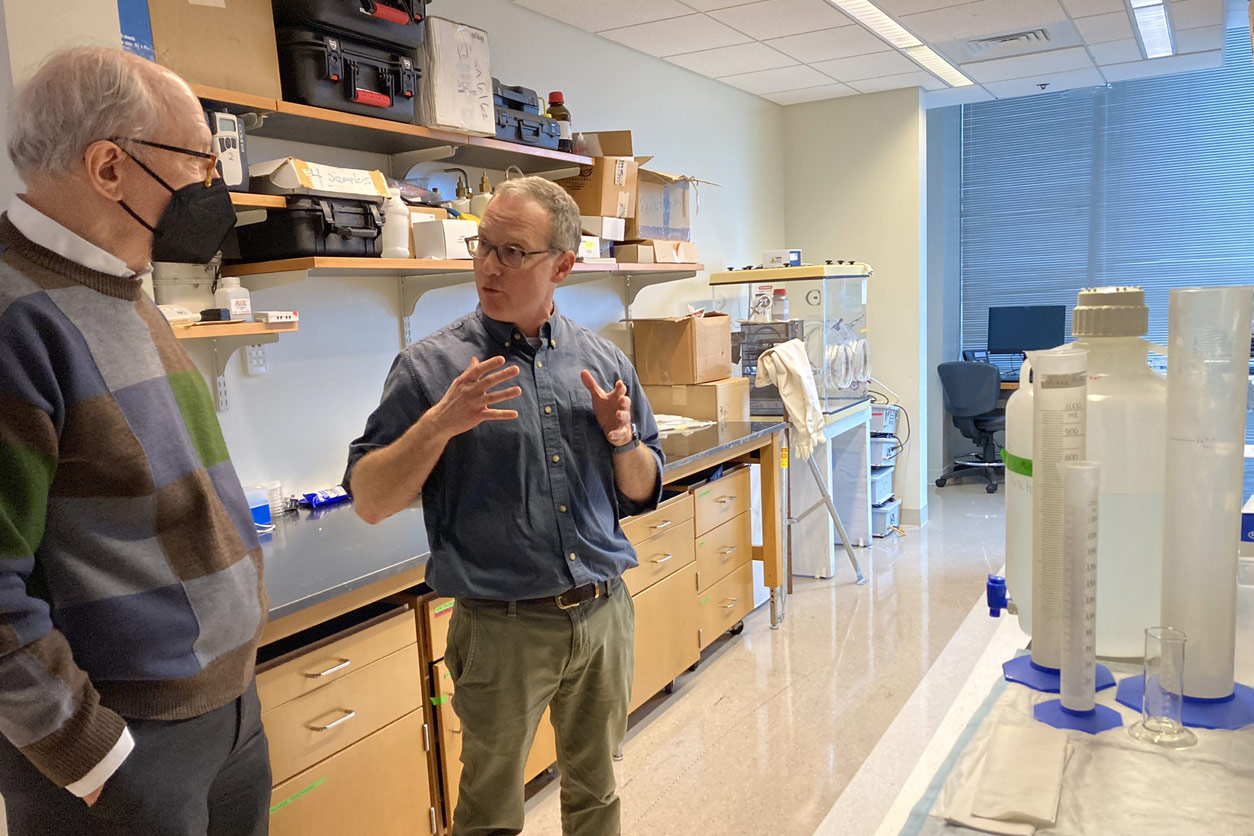 This more holistic approach capturing how environment affects health is being embraced by communities and stakeholders engaged by the center scientists. However, challenges remain in terms of standardizing how the exposome is measured and communicating advances to the public.
"Incorporating exposure science into human health studies is an NIEHS priority," Woychik said. "It is critical for us to engage with thought leaders about emerging challenges as we progress from defining the exposome to measuring it and incorporating it into population studies to prevent disease."
From concept to action
Implementing exposome research and advancing precision environmental health will require overcoming technical, scientific challenges, according to Carmen Marsit, Ph.D., who leads the HERCULES Center. Marsit participated in the small group discussions during Woychik's visit.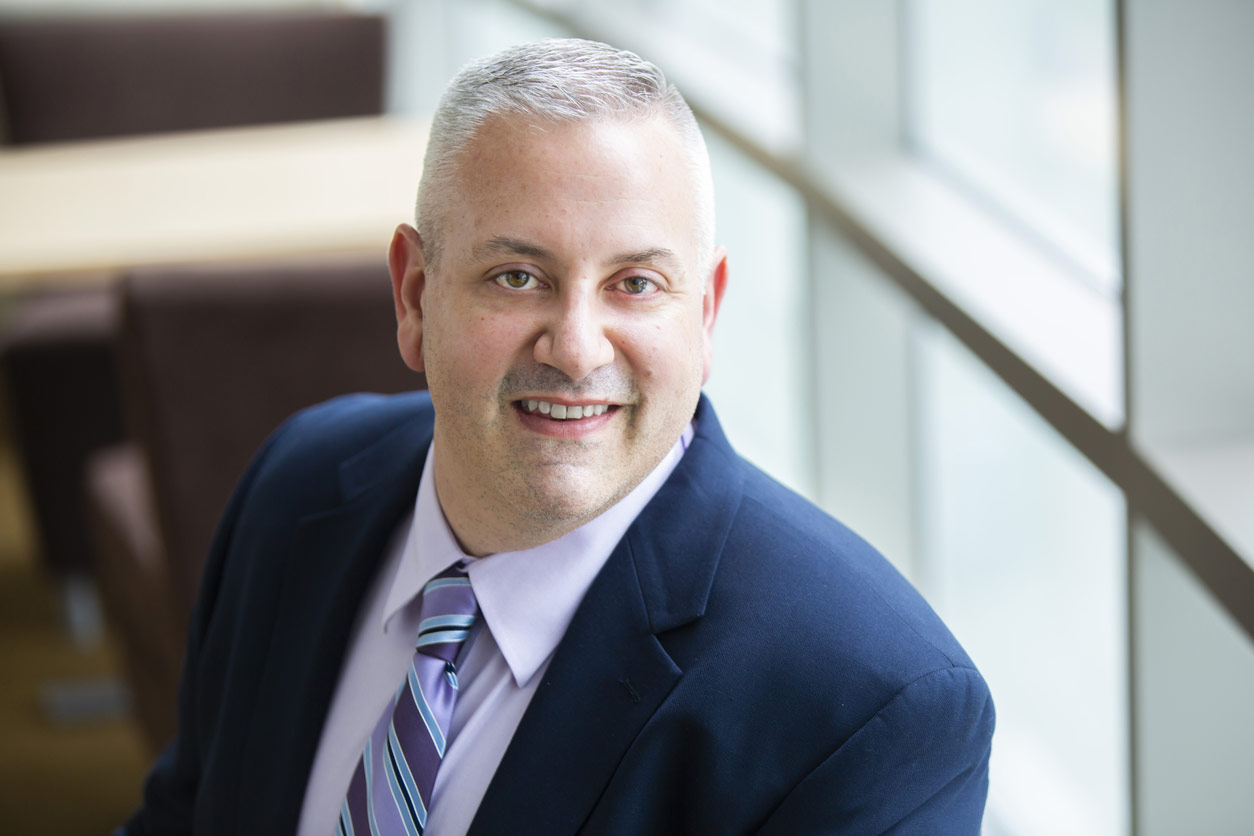 "We need to standardize how we assess exposures," Marsit said. "That standardization for using metabolomic data, modeling, surveys, or other laboratory assessments will allow for broad comparisons to be made and applying exposome research to different populations."
Such standardization is possible only through collaboration.
"It's difficult to apply a technology at scale if the data produced by different labs and platforms tell different stories, even if these stories are all true," said Yuxia Cui, Ph.D., of the NIEHS Division of Extramural Research and Training. "A cultural change in sharing is important for better utilizing new tools to harmonize in-house libraries, protocols, and workflows."
Another challenge discussed: Using statistical and informatic methods to incorporate complex, high-volume environmental data from multiple sources into population studies. This, too, may be solvable thanks to the development of new approaches based on artificial intelligence.
Broadening reach
"There is real enthusiasm to incorporate an understanding of the environment's role in health and disease beyond NIEHS and across all of NIH," Marsit said. "Dr. Woychik is working to build the bridges that will allow that work to take off and flourish."
The next step: reaching a broader audience. According to Marsit, this includes educating clinicians, public health practitioners, and study populations, so those affected can use the information to advocate for themselves and their communities.
(Caroline Stetler is Editor-in-Chief of the Environmental Factor, produced monthly by the NIEHS Office of Communications and Public Liaison.)