How to address complex environmental health issues related to hazardous contaminants, climate-related disasters, and other concerns headlined a recent NIEHS Superfund Research Program (SRP) webinar series called Progress in Research. The four-part series in May and June highlighted the work of 11 SRP multi-project centers that received new or renewed funding in 2022.
Each webinar drew an average of 500 registrants from academia, industry, federal and state agencies, and community groups.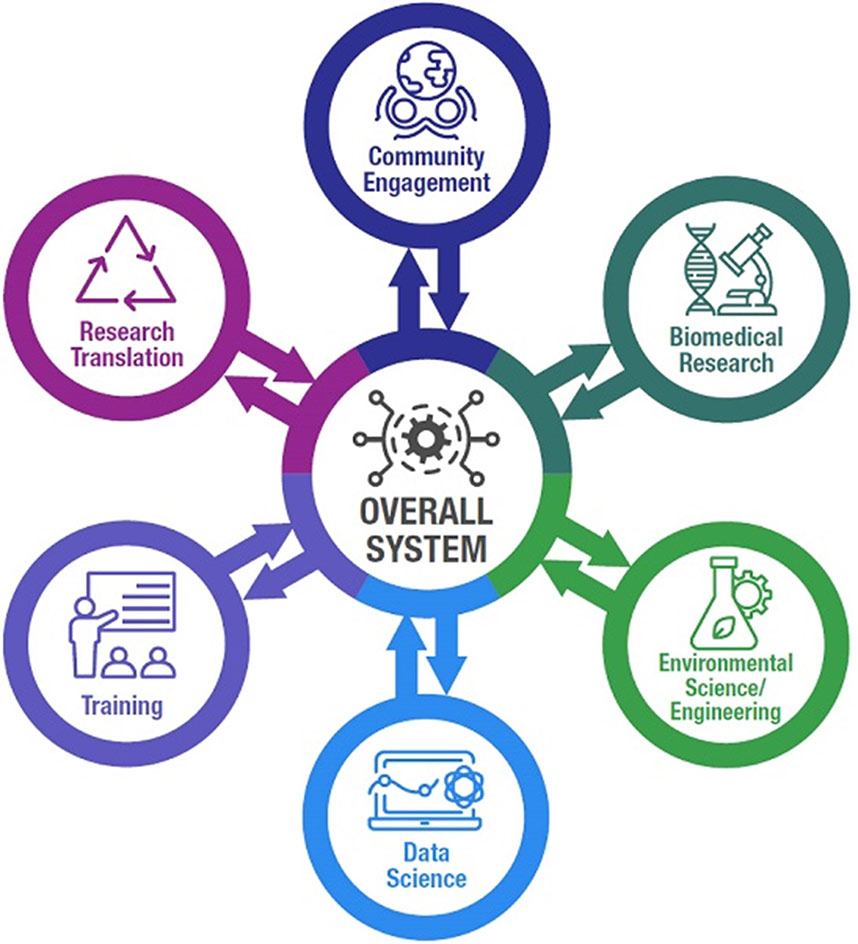 "These webinars facilitate a dialogue between the researchers, field practitioners, and stakeholders early in the research progress stage, so these new projects are on a trajectory for success," said SRP Acting Director Michelle Heacock, Ph.D.
Responding to health emergencies
The Texas A&M University SRP Center, which was founded in response to concerns that climate-related and other natural and human-made disasters increase exposure to hazardous chemicals, kicked off the webinar series.
Center scientists explained how they seek to communicate potential exposures in a visual way and develop interventions to build community resilience.
"Just sharing data is not enough," said Center Director Ivan Rusyn, M.D., Ph.D. "Using maps and geospatial analyses allows us to do a better job explaining this complex information and contextualizing it, so it is useful to affected communities."
In a later session, researchers from the Massachusetts Institute of Technology (MIT) SRP Center explained their studies of N-nitrosodimethylamine, a contaminant linked to childhood cancer.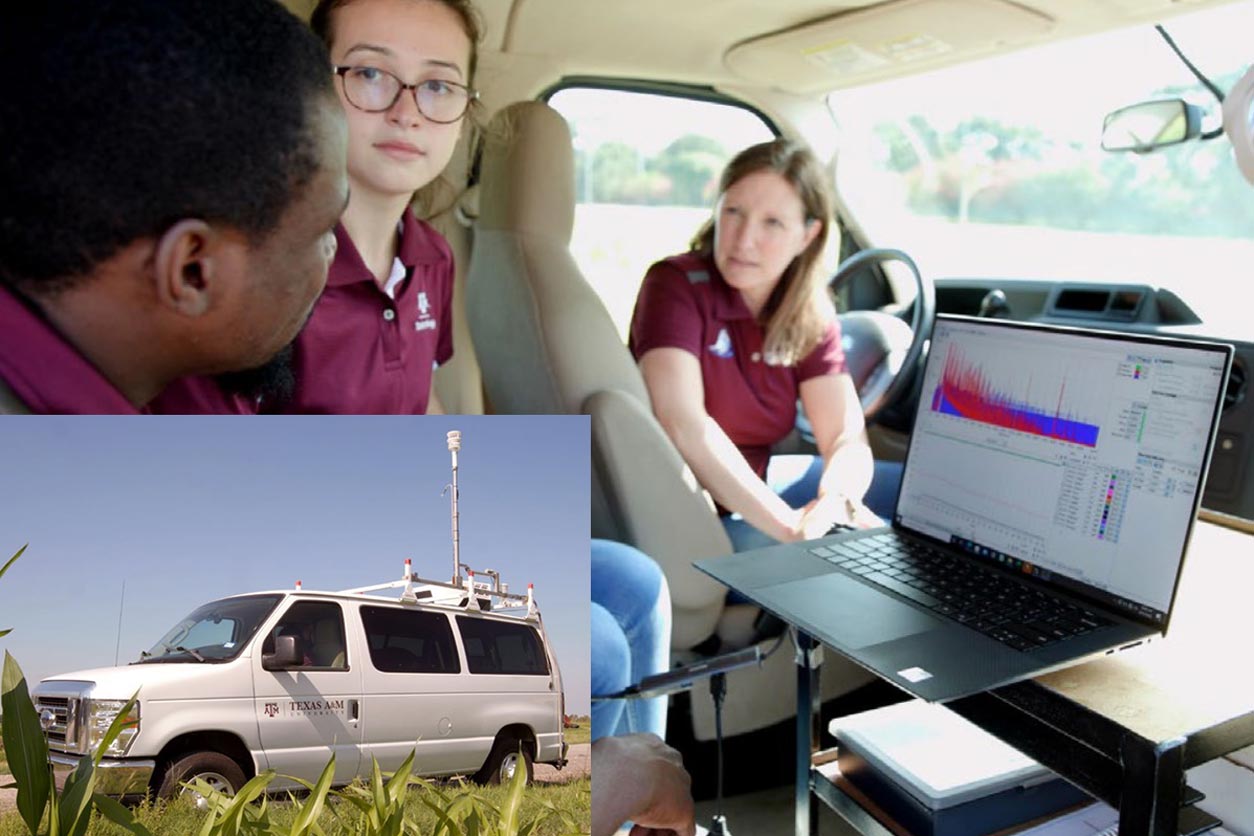 Protecting Native American communities
Tracking and preventing exposures to toxic metals from abandoned mines is a priority for researchers from the University of New Mexico SRP Center, who are collaborating with Navajo Nation and Laguna Pueblo Tribal partners.
"We are working closely with our Indigenous partners to understand how environmental, biological, and cultural factors affect exposures, toxicity, policy, and interventions," said Deputy Director Jose Cerrato, Ph.D.
The researchers are testing whether zinc supplementation can protect the body from the harmful effects of heavy metals. They are also conducting studies to address community concerns about metal contamination in agricultural products.
Researchers from the newly funded Columbia University SRP Center also discussed efforts to investigate and develop interventions for Tribal communities in the U.S. Northern Plains that are exposed to arsenic and uranium through drinking water.
PFAS and other contaminants
"Contaminants of emerging concern are chemicals in the environment, including drinking water supplies, for which the health risk to humans is not very well known or completely evaluated," explained Vasilis Valisiou, Ph.D., who leads the newly funded Yale University SRP Center.
The center focuses on how 1,4-dioxane, a water contaminant of growing concern, may cause liver cancer and interact with other chemicals to further harm health.
Researchers from the University of Rhode Island SRP Center described studies they are conducting to track health outcomes in children in the Faroe Islands, where high seafood consumption results in a wide range of PFAS exposures. The team is also studying how PFAS accumulates in fish and is developing a tool to track PFAS contamination in private wells.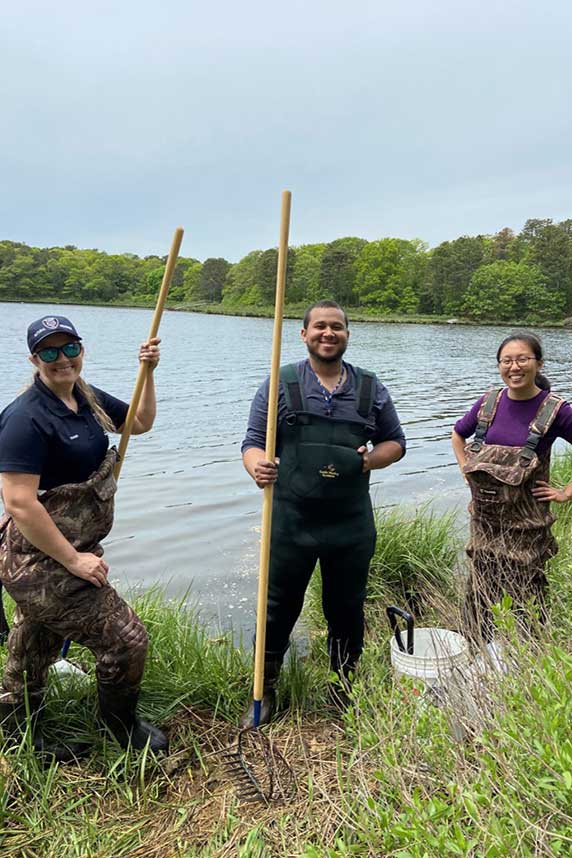 The University of California, Berkeley SRP Center, which received renewed funding, is expanding its focus to include PFAS.
"Our work aims to address the complex drinking water contamination problems associated with hazardous waste sites and improve access to safe drinking water in California and across the country," said Center Director Martyn Smith, Ph.D.
Early-life exposures
During the final session, researchers at the newly funded Wayne State University SRP Center explained their work to understand how exposure to volatile organic contaminants (VOCs) in Detroit, Michigan, may lead to adverse birth outcomes.
"Detroit has one of the highest preterm birth and maternal death rates in the country, and these rates are even higher among African American residents," said Michael Petriello, Ph.D., a center researcher. "We are exploring how chemical and non-chemical stressors, such as socioeconomic factors, interact to impact health."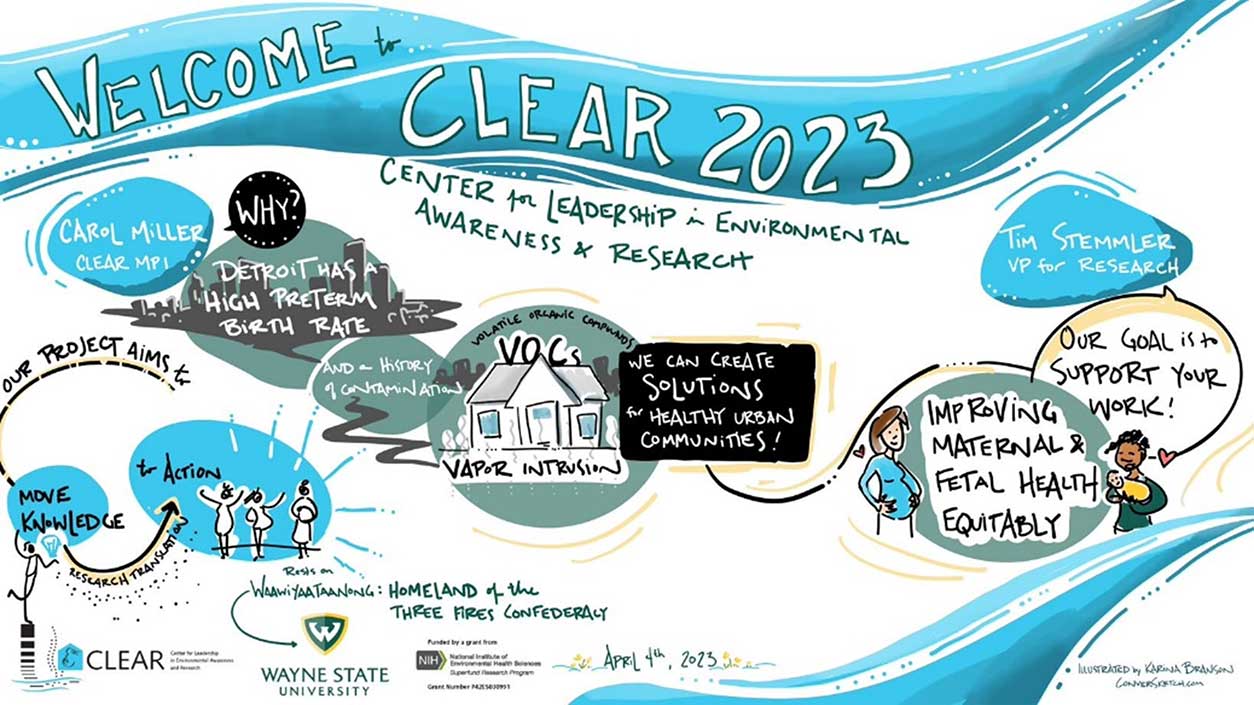 In addition, researchers from the Duke University SRP Center reported efforts to examine how exposure to polycyclic aromatic hydrocarbons and heavy metals before birth and during infancy can influence the development of diseases later in life.
"We are also conducting analyses to trace the sources of metals in households involved in the study," said Kate Hoffman, Ph.D., an assistant research professor. "We hope this data will have important implications as we think about remediation strategies and health-protective policies."
(Mali Velasco is a research and communication specialist for MDB Inc., a contractor for the NIEHS Division of Extramural Research and Training.)