Short, fun science videos produced by NIEHS Superfund Research Program (SRP) trainees as part of a competition made their big-screen debut at the SRP Annual Meeting, held Dec. 14-16 in Raleigh, North Carolina.
Supporting young researchers and communicating science to address complex environmental health problems are central goals of the NIEHS SRP.
"Through the video challenge, we wanted to introduce new media into science translation," said SRP Health Scientist Administrator Danielle Carlin, Ph.D., who co-hosted the competition alongside SRP Summer Intern Kirsten Reid. "SRP strongly supports outreach efforts to translate research findings to impacted communities, which is what we hoped to accomplish with the competition."
The SRP Summer Scientific Short Video Challenge provided an opportunity for trainees to showcase their research in an accessible and engaging format.
Postdoctoral and graduate student trainees from SRP centers across the U.S. submitted three-minute videos of songs, dances, or skits adapted to their research area. Staff from the NIEHS Division of Extramural Research and Training selected winners for the following categories:
Overall impression.
Creativity.
Message content.
Overall winners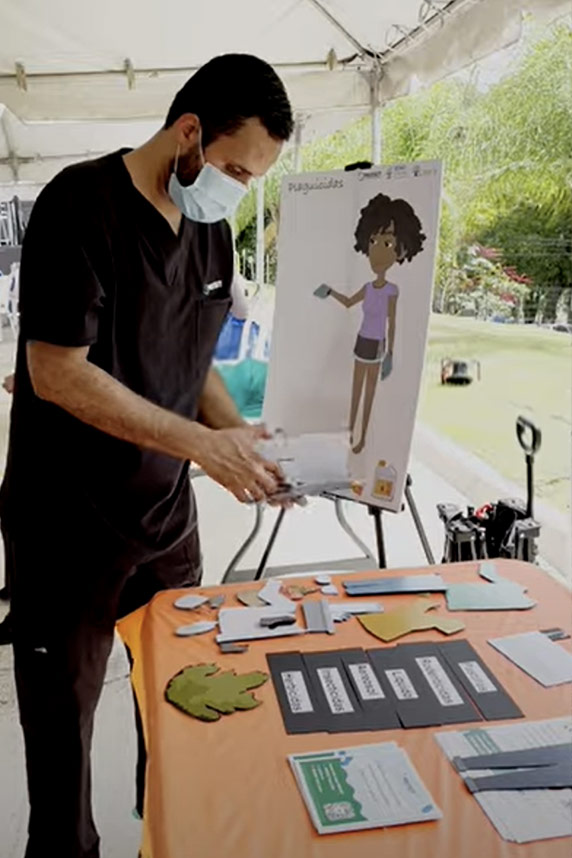 Nobel Hernández, of the Puerto Rico Testsite for Exploring Contamination Threats (PROTECT) SRP Center, won first place overall for his original song about reporting research results to women exposed to contaminants during pregnancy.
Other trainee videos featured songs about the health effects of different contaminants and efforts to remove them from the environment:
University of Kentucky SRP Center trainees Victoria Klaus, Jerika Durham, Ariel Robinson, and Pranto Paul won second place for "PFAS of Bel Air," a song about the history, health effects, and removal of per- and polyfluoroalkyl substances (PFAS) from the environment.
Ricardo Berrios, Elienisse Rodriguez, Lysmarie Santos, and Valentina Cure-tous, from the PROTECT SRP Center, received third place overall for their bomba — rhythmic music native to Puerto Rico — about the effects of extreme weather on the risk of exposure to contaminants in different water systems.
Rewarding creativity
Several SRP centers investigate environmental remediation, the process of removing or detoxifying hazardous substances in soil, water, or air.
"SRP research teams study environmental contaminants in order to lower environmental cleanup costs, reduce human exposure, and improve human health," Carlin said.
Dara Coon, Audrey Davis, Celia H'Almeida, Casey Johnson, and Bronte McKinnis, of Oregon State University SRP Center, received first place in the creativity category. They developed a claymation video explaining how hydrogel beads containing bacteria and a slow-release food supply to sustain them can clean up contaminated water.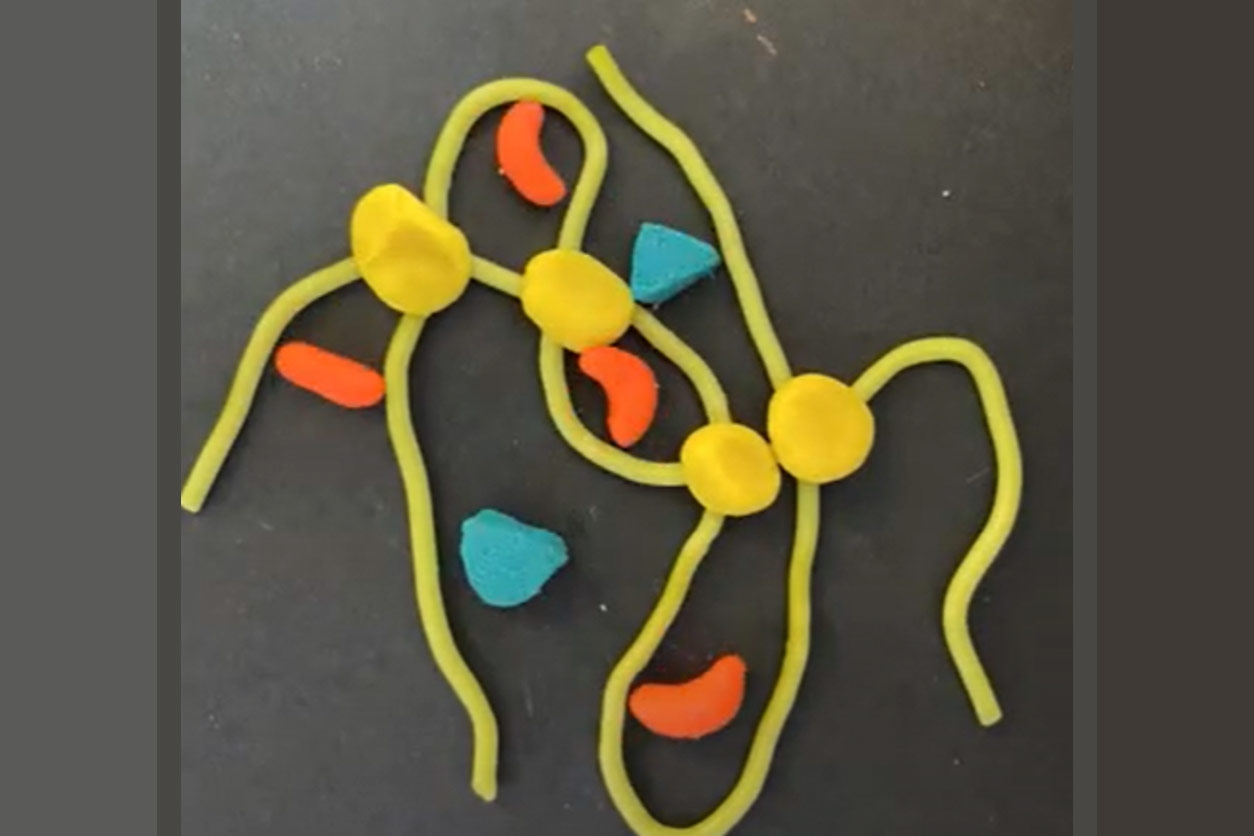 Kelly Rivenbark, a trainee at Texas A&M University SRP Center, won second place for her song about sorbent clays that can bind to benzene, a chemical released during disasters such as forest fires and oil spills. These clays can be used to reduce benzene exposure from contaminated water, soil, and air.
Third place went to PROTECT trainees Muhammad Fahad Ehsan, Patrick Compton, and Stephanie Sarrouf, for their video tour of the lab where they are developing water purification technology for rural communities in Puerto Rico that lack access to clean water.
Winning messages
Focusing on vulnerable populations — for example, children whose brains and immune systems are still developing, and certain occupations that may be at increased risk of chemical exposure — helps SRP understand and break the link between exposure and disease to reduce health disparities.
In the message content category, University of Iowa trainee Amanda Bullert won first place. Her "Three-Minute Thesis" explains how exposure to polychlorinated biphenyls (PCBs) in schools can interfere with childhood development and educational attainment.
Second place went to Jason Hua, also of the University of Iowa, for his video on developing and installing monitors to measure airborne PCB levels in Vermont schools.
Oregon State University trainee Emily Bonner received third place for her discussion of various sampling tools to measure chemicals released during fires that may harm firefighters.
To view other trainee videos and podcasts, visit the SRP website.
(Lauren Sprouse is a science communication specialist for MDB, Inc., a contractor for the NIEHS Superfund Research Program.)