Science can sometimes become a personal mission, driven by personal experiences. For Ellen Hahn, Ph.D., the loss of someone you know is what motivates her to educate people throughout her home state about the dangers of radon exposure.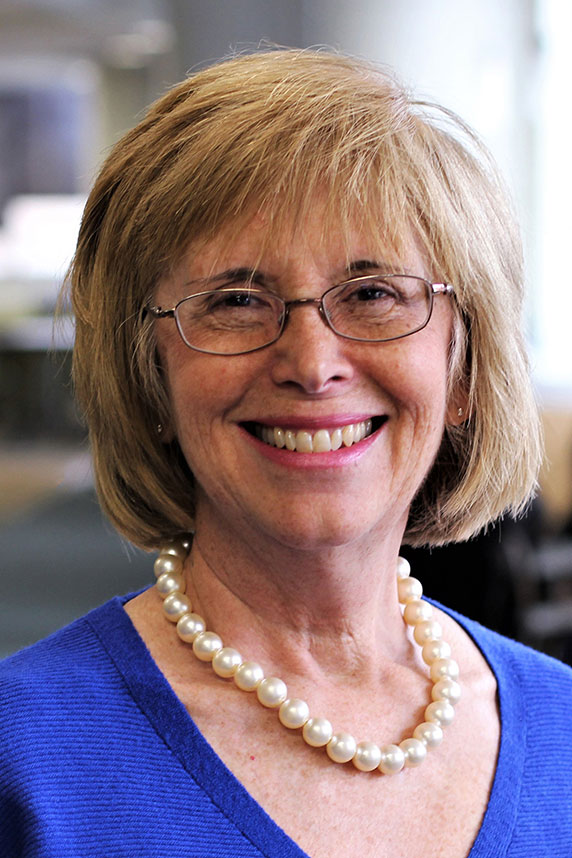 Lois, who was a never-smoker and acquaintance of Hahn's BREATHE research team, died in 2013 from radon-induced lung cancer. High levels of radon — which is a colorless, odorless, and radioactive gas that can seep into buildings — were present in Lois's home. Hahn quotes Lois as saying, "I just did not know. Nobody told me." Since Lois's death a decade ago, Hahn has made radon awareness a large part of her research efforts.
On Dec. 2, Hahn, a professor at the University of Kentucky (UK), was a featured speaker of the University of North Carolina Center for Environmental Health and Susceptibility seminar series. She discussed her NIEHS-funded initiatives that are raising awareness regarding radon.
Is radon on your RADAR?
January is National Radon Action Month because wintertime is a good time to test your home for radon, and home testing is key to identifying radon exposure. Testing for radon in your home every two years is recommended, according to the U.S. Environmental Protection Agency.
Home kits can be purchased online and are available at home improvement stores, but Hahn wanted to do more. She explained that 93% of Kentucky counties are at risk for moderate to high levels of radon, yet only 13 out of every 10,000 homes are tested.
"The sad part in our state and most states is few people test their homes for radon because it is an invisible threat — people don't see it, smell it, or taste it, so why should they test for it?" she said.
Radon on the RADAR, or Residents Acting to Detect and Alleviate Radon (RADAR), was funded by the NIEHS as a Research to Action grant led by Hahn in 2020 to create sustainable environmental health action plans to address radon exposure in rural communities. Hahn works with geologists at the Kentucky Geological Survey to identify geological and atmospheric conditions that increase radon intrusion into homes.
Moreover, Hahn and her coinvestigators engaged community partners and recruited citizen scientists in four Kentucky counties to test indoor air and soil at their homes. The citizen scientists encourage residents to checkout digital radon detectors at partner libraries.
Boosting confidence among citizen scientists
Report-back measures are part of the benefit to the citizen scientists participating in the study. Hahn's team reports back radon values to the individual as well as group values at the county level. Personalized report-back at the individual level includes letters sent to the citizen scientists explaining results specific to their home. For those identified with higher, at-risk levels of radon in their home, conversational phone calls are placed, mitigation practices are discussed, and educational materials are shared using a brief problem-solving approach.
Confidence, self-efficacy, and worry can all be addressed during this report-back process.
"People are more ready to test and remediate when they are confident," Hahn said. "There are lots of ways during report back that you can boost somebody's confidence by giving them clear instruction and support."
Confidence also helps to mitigate worry.
"When people get a high result, it can really prompt worry," Hahn said. "Worry can be either a motivator or a deterrent. We can do a lot of things to reduce or minimize the impact of worry, like giving them resources, and knowledge and skills, to either take action or participate in health screening or in health education."
Hahn's research team also developed this informative video that describes how to use a home radon test kit to boost confidence at the beginning of the testing process.
Co-exposures increase risk
The co-exposure of tobacco smoke and household radon increases lung cancer incidence, even among never-smokers. Lung cancer incidence rates among those exposed to radon increases from 7-in-1,000 among non-smokers to 62-in-1,000 among smokers, Hahn said.
"Breathing radon is dangerous for everyone, but it is more harmful if you also breathe tobacco smoke," said Hahn, who also leads the Tobacco Policy Research Program and the Kentucky Center for Smoke-free Policy. "There is a glaring disparity among the counties that have a high rate of smoking because they are the ones least likely to test their homes for radon."
Radon is the cause of 1,033 new cases of lung cancer each year in Kentucky alone, according to Hahn. Unfortunately, radon is not on the radar for lung cancer screening criteria, despite being a recognized risk factor for lung cancer. Hahn and her team hope to improve screening criteria and integrate radon risk reduction messaging into lung cancer screening programs. Through her work as director for both the NIEHS-funded Center for Appalachian Research in Environmental Sciences (UK-CARES) and BREATHE: Bridging Research Efforts and Advocacy Toward Healthy Environments, she continues to work toward health equity through community outreach, advocacy, and policy development.
(Jennifer Harker, Ph.D., is a technical writer-editor in the NIEHS Office of Communications and Public Liaison.)