The 25th annual NIEHS Biomedical Career Symposium was held Dec. 8-9 and 12-13. Two days of keynote speakers, panels, and workshops were followed by two days of one-on-one consultations for curriculum vitae (CV) and resume writing and formatting.
The annual event is led by the NIEHS Trainees Assembly and supported by the Office of Fellows' Career Development to connect postdoctoral fellows and graduate students with career advice and opportunities throughout the broader biomedical science community. This year's symposium, which was held virtually and captured the attention of 520 unique visitors, was co-chaired by Kathryn Headley, Ph.D., and Rachel Dee, Ph.D., both of whom are Intramural Research Training Award (IRTA) fellows at NIEHS.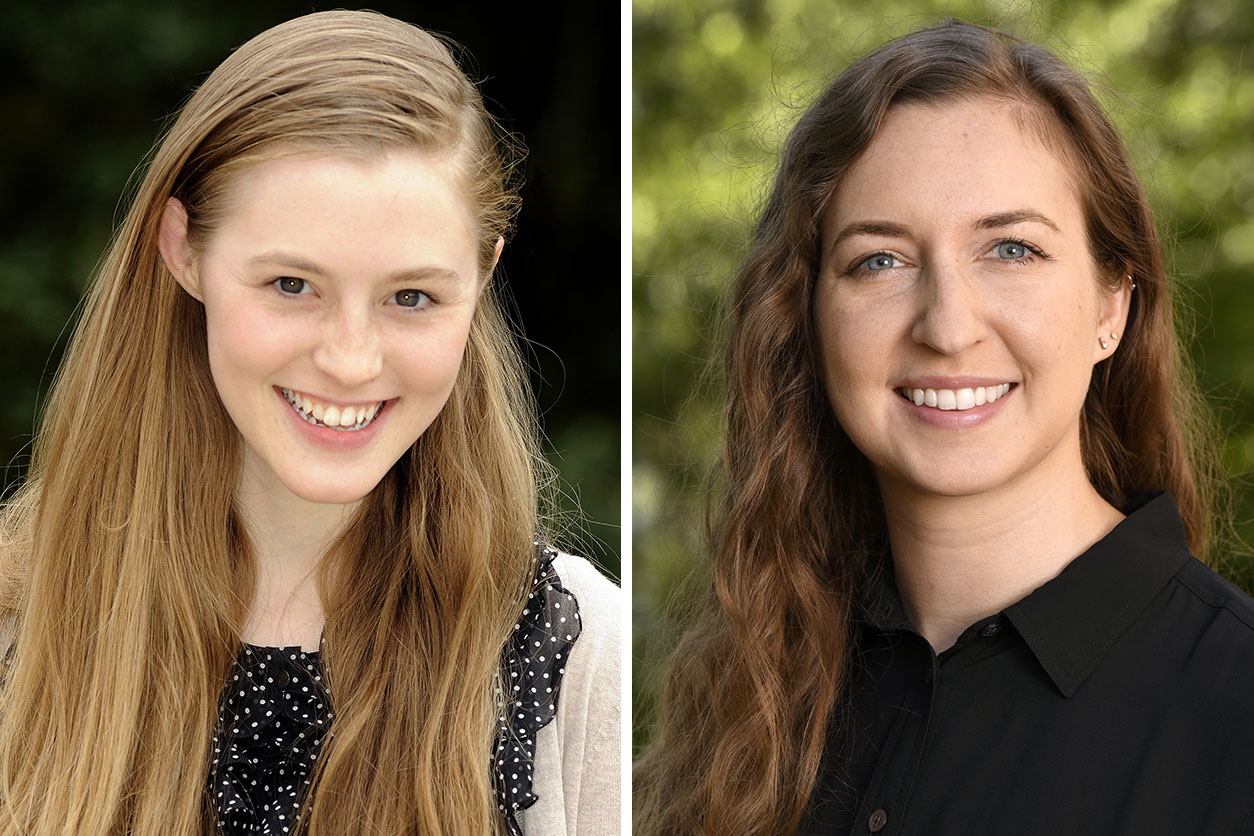 Passion + skill = success
Josh Henkin, Ph.D., a career coach and founder of STEM Career Services, delivered a keynote presentation titled "The Universe of Careers Waiting for You — Plan Now for Your Success." He encouraged attendees to regularly engage in personal skills assessments.
"You should start preparing for your next career now," he said. "Career development is a lifelong practice."
Professional skills and personal passions, or even anti-passions, are what will drive internal motivation in the day-to-day work, Henkin advised. Personal skills assessments can be conducted regularly by asking yourself what skills you possess now, what skills are required for the career you want, and exploring whether those skills align. If not, assess what can be done to acquire or build those skills.
"Figure out your 'what' and your 'why' and then start working on the 'how,'" he added.
Four transferable skills employers are looking for in addition to formal scientific training were discussed throughout the symposium.
Leadership.
Strategic Thinking.
Communication, including Conflict Resolution.
Adaptability.
"That really resonated with me," said attendee Artina Dawkins, Ph.D., program manager and co-director of diversity and inclusion at Atrium Health Wake Forest Baptist. "I took so many pages of notes from the meeting. I thought every workshop, panel, and discussion was relevant and extremely helpful."
A fusion of ideas
Career panels were held that included presentations, as well as question and answer sessions, regarding federal government, nonprofit, consulting, teaching, data science and informatics, bench science, and entrepreneurship career paths. Four workshops also were held.
"Using LinkedIn Effectively for Career Exploration, Networking, and Job Hunting," presented by Patrick Brandt, Ph.D., director of Career Development and Outreach at the University of North Carolina at Chapel Hill.
"Interview Preparation for Biomedical Scientists," presented by Stevie Eberle, executive director and assistant dean of BioSci Careers at Stanford University.
 "Overview of the Industry Career Landscape," presented by Lori Conlan, Ph.D., deputy director, NIH Office of Intramural Training and Education.
"A Step-by-Step Approach to Negotiating Non-Academic Job Offers with Confidence," presented by Tammy Collins, Ph.D., program officer at Burroughs Wellcome Fund.
"It was great for attendees to be able to ask tough questions and get honest answers from the panelists and workshop presenters," said Headley.
Headley added that one highlight for her this year was the exhibitor session where attendees could meet with potential employers and learn about various businesses throughout the biomedical sciences.
Two days of CV and resume review were built into the schedule where attendees could sign up for one-on-one sessions with a CV or resume reader. Tips offered to attendees ranged from reworking application materials for each specific position to ensuring resumes list transferrable skills, technical experience, and quantifiable results. Personal statements also were recommended, including a diversity statement.
Planning committees for the symposium were chaired by NIEHS IRTA fellows Adriana Alexander, Ph.D., Nishanth Anandanadarajah, Ph.D., Kathryn Dalton, Ph.D., and Jennifer Woo, Ph.D. More than 30 trainees from NIEHS and the U.S. Environmental Protection Agency served as committee members and volunteers for this year's event.
Rick Woychik, Ph.D., NIEHS director; Darryl Zeldin, M.D., scientific director of the Division of Intramural Research; Brian Berridge, D.V.M., Ph.D., scientific director of the Division of Translational Toxicology; Mercedes Arana, Ph.D., acting director of the Office of Fellows' Career Development; and David Balshaw, Ph.D., acting director of the Division of Extramural Research and Training all supported the event and wrote welcome letters that were included in the symposium program.
(Jennifer Harker, Ph.D., is a technical writer-editor in the NIEHS Office of Communications and Public Liaison.)