Experts and concerned citizens gathered Sept. 26-27 in Washington, D.C., to discuss the class of chemicals known as PFAS, or per- and polyfluoralkyl substances. The workshop was the first organized by the Environmental Health Matters Initiative (EHMI), an ambitious effort by the National Academies of Science, Engineering, and Medicine (NASEM).
"I hope that no one who participates in this workshop will ever see PFAS in the same light again," said Thomas Burke, Ph.D., of Johns Hopkins University. "We all came here with our certain perspectives and expertise, but we had a lot to learn from one another. I see this as a wicked environmental problem and a very optimistic approach in taking this on." Burke chairs the EHMI Steering Committee.
Burke and Linda Birnbaum, Ph.D., now head of the National Toxicology Program (NTP) Toxicokinetics and Toxicology Laboratory, have been among the chief architects of EHMI since it began over two years ago. They and other scientific leaders designed the initiative as a new way to explore innovative solutions to the nation's most pressing environmental health challenges, such as PFAS.
PFAS challenges and responses
PFAS are a large, complex, and ever-expanding group of manufactured compounds used to make a wide array of everyday products more resistant to stains, grease, and water. Because they take so long to break down, they remain in air, soil, and water — including sources of drinking water — for a long time. The discovery of PFAS in the blood of nearly all Americans raises concerns about the chemicals' possible health effects.
NIEHS grantees who spoke at the event (see sidebar) included moderator Jonathan Samet, M.D., dean of the Colorado School of Public Health. He explained that workshop organizers wanted to stimulate discussion and identify challenges, actors, and actions needed to address the issue of PFAS, rather than to create a consensus statement.
Beginning with a discussion of methods to measure levels of exposure, the talk moved to techniques for treating PFAS contamination and to approaches to prevent their release into the environment. In one exchange, Birnbaum expressed frustration that the Fluorocouncil had not provided data on industry production of PFAS. "We don't know how much PFAS have been produced each year, or where it has ended up," she said. "Because it is so stable, it is all still here."
The cost of inaction
Several speakers emphasized the lack of knowledge about the amount of PFAS produced, as well as the exact chemical structures of the estimated 5,000 or more compounds in this class. Other big questions included potential trade-offs among methods for treating or disposing of PFAS-contaminated materials and the impact of contamination on vulnerable communities.
"We've talked a lot about the gaps in the science and what we don't know, but I would like to see more emphasis on what we do know," said Andrea Amico, a clean water advocate from Portsmouth, New Hampshire, which discovered PFAS in its water supply in 2014. "While everybody determines more studies and more science that they need to do, communities aren't getting the action they need. I just wanted to put that out there to the brilliant and talented group of people in the room that while we forward think, which is critically important, we also need to act today to help those who have been exposed for decades."
From discussion to action
Afterward, NIEHS Senior Advisor for Public Health John Balbus, M.D., who serves as government liaison to EHMI, reflected on the meeting. "There were no simple answers, but many good ideas put forward," he observed.
"This workshop was a great kick off for the EHMI, showing how these voices and disciplines all need to be heard from in order to recognize the best path forward," Balbus said. "We will work with the committee, liaisons, and staff to make sure we translate the discussion into ideas for effective action."
Citation: Lewis RC, Johns LE, Meeker JD. 2015. Serum biomarkers of exposure to perfluoroalkyl substances in relation to serum testosterone and measures of thyroid function among adults and adolescents from NHANES 2011–2012. Int J Environ Res Public Health. 12(6):6098−6114.
(Marla Broadfoot, Ph.D., is a contract writer for the NIEHS Office of Communications and Public Liaison.)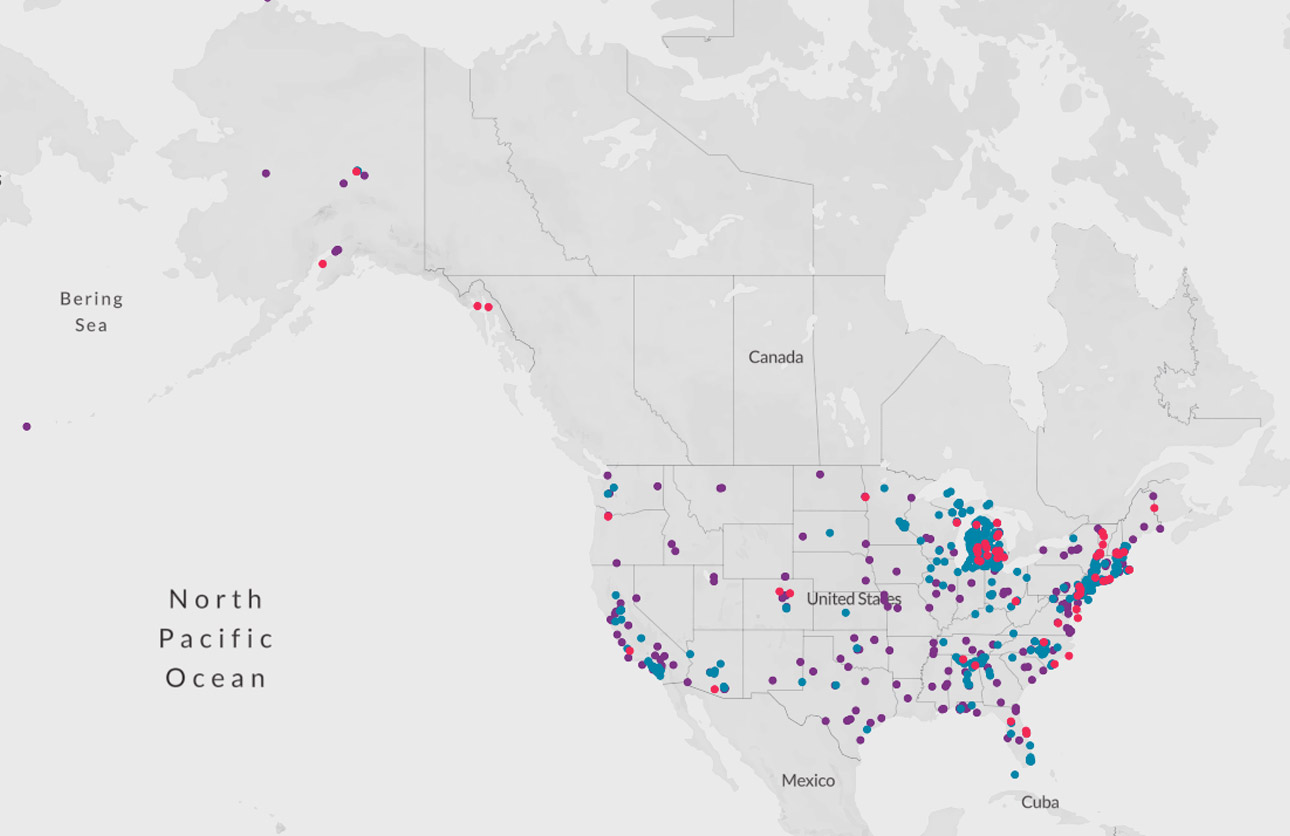 NIEHS grantees at the Northeastern University Social Science Environmental Health Research Institute, along with the Environmental Working Group (EWG), produced this interactive map of PFAS contamination in the U.S.