The NIEHS Worker Training Program (WTP), in collaboration with the Western Region Universities Consortium, hosted its seventh National Trainers' Exchange May 10-11 in Phoenix, Arizona. The event welcomed more than 300 participants from WTP grantee organizations across the nation, as well as their affiliated trainers and health and safety professionals.
Guided by the theme "Looking to the Future, Generational Transitions," the event featured speakers who shared personal stories, historical perspectives, and the collective success of the WTP to inspire the next generation of trainers.
"It is important for us to share our stories, values, and experiences, and how they have defined us," said WTP Director Joseph "Chip" Hughes during the welcome. "These stories are key to ensuring the success of the program for the future."
Storytelling
During the opening session of the event, retired worker trainer Pam Tau Lee from the Labor Occupational Health Program inspired event participants with anecdotes related to worker justice and community involvement.
"We do our best to make sure workers get home safely, and that they don't leave their rights at the door," Lee said. "We make sure that employers put health and safety above production, and that workers have a voice that can be harnessed for the betterment of their job site and community."
Aurora Le, a WTP newcomer and program coordinator for the grantee consortium based at Indiana University at Bloomington, shared her confidence in the next generation of trainers. "We have so much to learn from those who came before us," she said. "Nonetheless, we will forge ahead and continue to prepare trainers and workers for whatever life brings."
Hands-on workshops and product sharing
Participants gathered in concurrent workshop sessions and roundtable exercises to exchange information on best practices and to discover new training techniques, tools, and resources.
Sessions included discussions on training the millennial generation, addressing opioid exposure as an emerging issue for worker health and safety, and other topics. Some hands-on activities featured demonstrating harness techniques to prevent falls, exhibiting biohazard safety methods for putting on and removing personal protective equipment, displaying triage techniques, and evaluating disaster casualties, using teddy bears.
Grantees from the Small Business and Innovation Research E-Learning for HAZMAT Program demonstrated the usefulness of their products to trainers throughout the event, sharing ways that new computer-based applications, mobile devices, or virtual reality tools could be used to engage workers in health and safety training.
Voices of the future
The event closed with narratives from a panel of speakers who represent the next generation of trainers and voices of the future.
Participants convened in small groups to discuss new hazards or challenges to expect, such as opioid exposure, mental health issues, and political dynamics. Conversations also included a number of resources that WTP needs to address these challenges.
In another small group activity, participants submitted phrases that gave them hope for the future. The phrases were used to develop a word cloud, which highlighted key words, such as education, millennials, solidarity, equity, activists, and leaders.
"As we take on new challenges, we have to continue the forward movement that we have built," said Arturo Archila from the Steelworkers Charitable and Education Organization. "As soon as we begin to constrain ourselves, we will begin to constrain the movement."
(Kenda Freeman is a research and communication specialist for MDB, Inc., a contractor for the NIEHS Division of Extramural Research and Training.)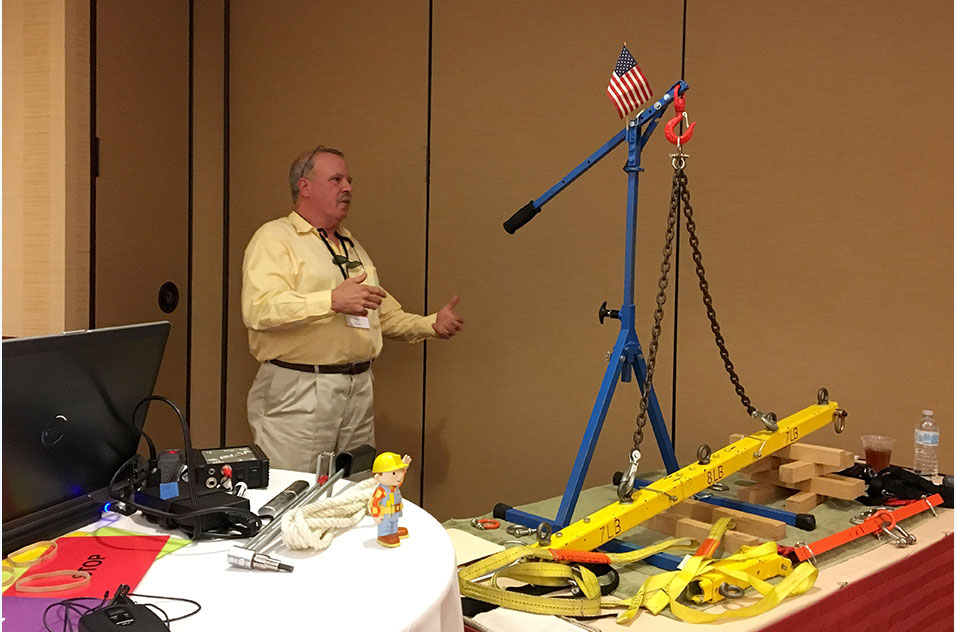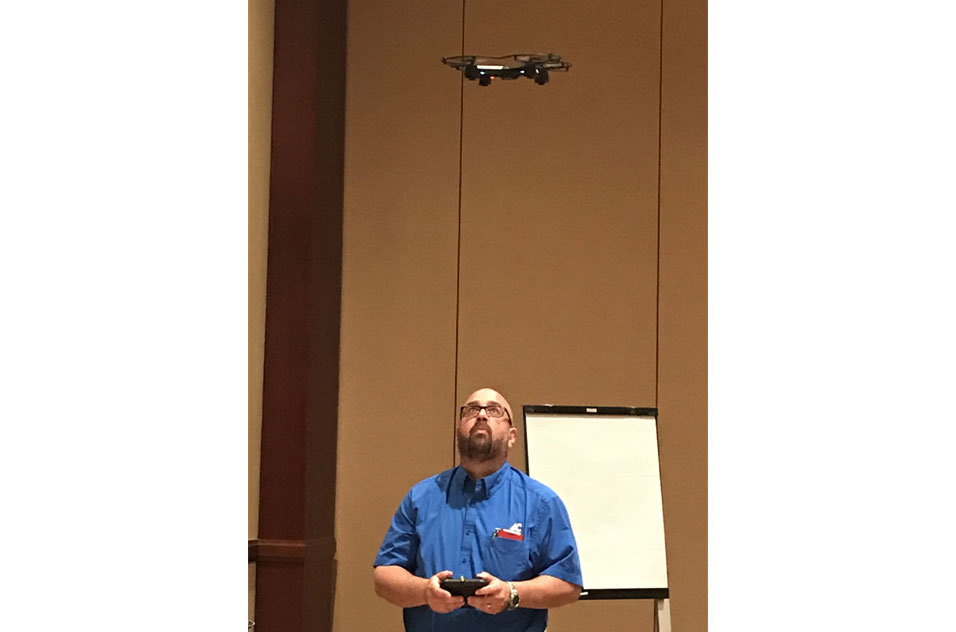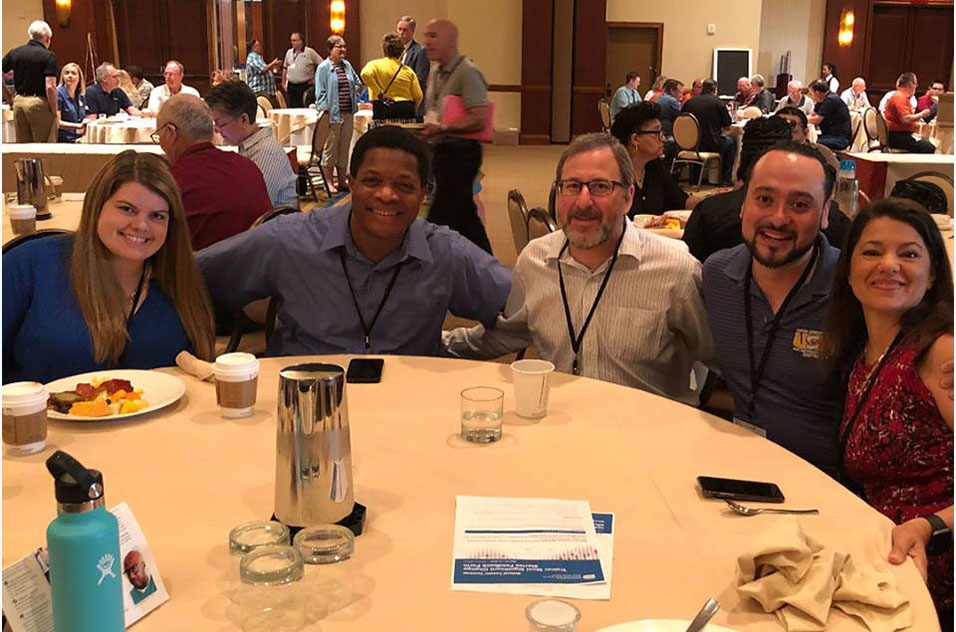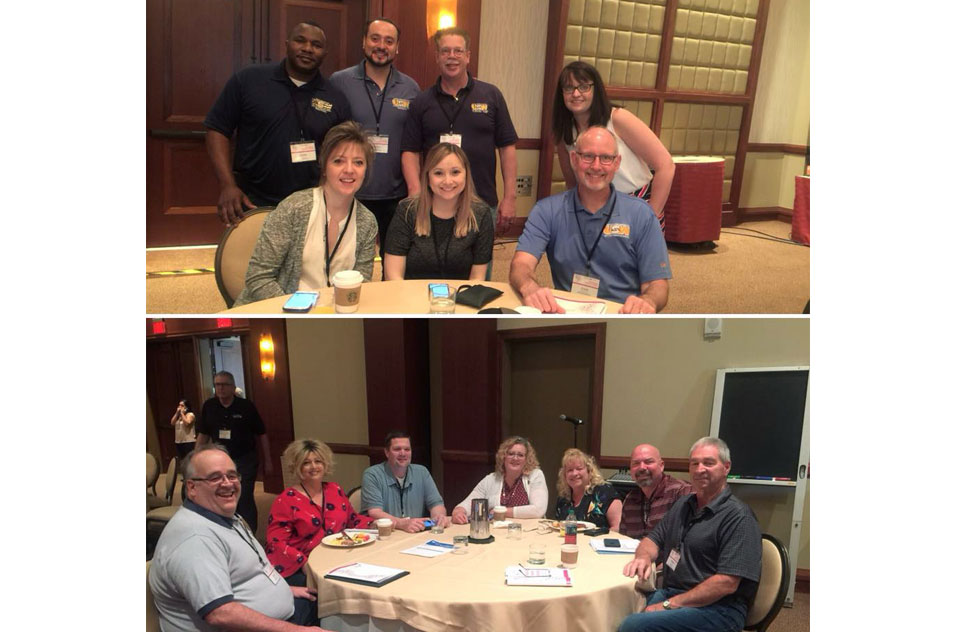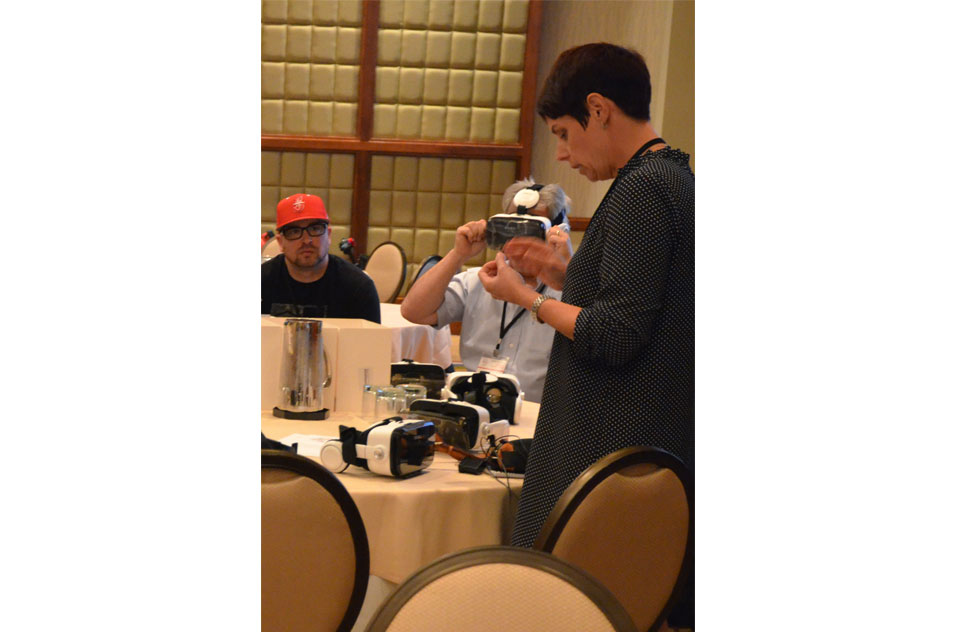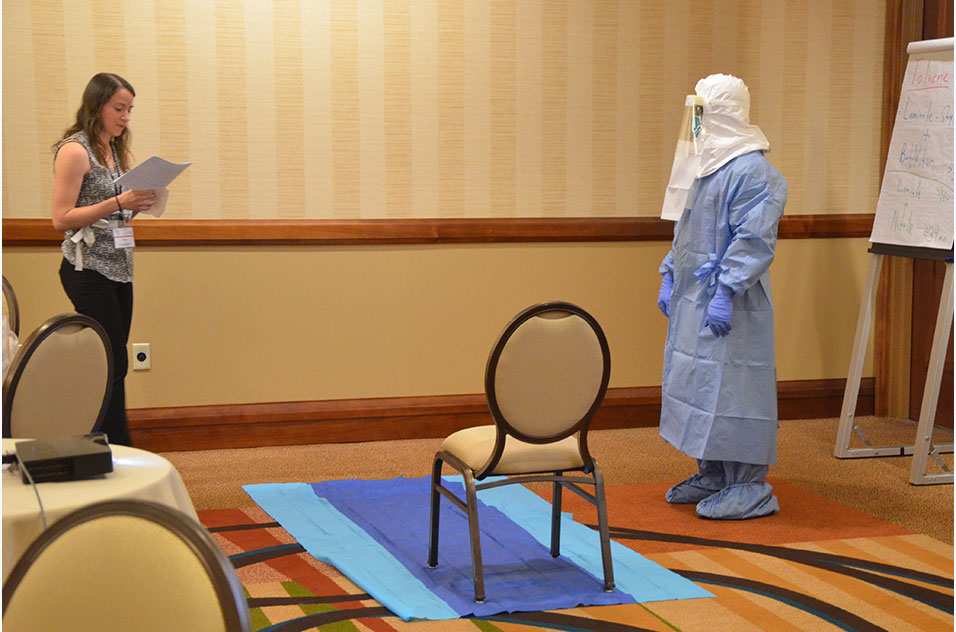 Promoting grantee training
The WTP continues to promote awareness of grantee training efforts through various reports and other materials. For example, a recent report developed by WTP and the National Clearinghouse for Worker Safety and Health Training summarizes training accomplishments for grantees' work with Native American tribes and Alaska Natives during 2015-2017.