Everything was sunny in Southern California as more than 12,000 attendees gathered at the San Diego Convention Center for the American Public Health Association's (APHA) Annual Meeting and Expo. As in years past, representatives from NIEHS were among the presenters highlighting environmental health, and occupational health and safety.
The meeting, which kicked off Nov. 10, is the largest annual gathering of public health professionals. They convene to discuss new research and best practices in the field of public health. This year's theme, Creating the Healthiest Nation: Health Equity Now, highlighted the importance of social justice and equity in achieving national public health goals.
Environmental disaster relief
Aubrey Miller, M.D., senior medical advisor at NIEHS, spoke at a session titled "Empowering and Involving Academia, Public Health, and At-Risk Communities in Vital Health and Exposure Research after Environmental Disasters."
"Each disaster we face presents new issues and uncertainties," he said. "Oftentimes, disaster research is delayed or missed…. Can we make this faster, better, smarter?"
He went on to explain that NIEHS, in partnership with the National Library of Medicine, is continuing to build the National Institutes of Health (NIH) Disaster Research Response (DR2) Program to empower researchers, public health workers, and others to collect information for research after a natural disaster.
"The efforts have increased researchers' ability to access data collection tools and information needed to get into the field more quickly," Miller said. "We also developed a Rapid Acquisition of Pre- and Post-Incident Disaster Data, or RAPIDD, protocol — the first of its kind at the National Institutes of Health (NIH), as part of the DR2 Program. This is a generic protocol that can be modified quickly for a variety of situations, to increase the speed of collecting health data and biological samples from workers and others who may be exposed to contaminants."
Other session speakers included NIEHS grantees Jennifer Horney, Ph.D., from the University of Delaware, and Sharon Croisant, Ph.D., from the University of Texas, Medical Branch. In their research responses to hurricanes and other disasters in Texas, they both found the RAPIDD protocol and other DR2 resources valuable for collecting data on exposures and health effects.
Chip Hughes, director of the NIEHS Worker Training Program (WTP), shared community needs and worker training efforts in Puerto Rico after Hurricane Maria. Shoji Nakayama, M.D., Ph.D., described the evolving Japan DR2 Program, in partnership with NIEHS, and their response to the devastating tsunami that struck Fukushima.
Found in translation
John Balbus, M.D., senior advisor for public health at NIEHS, spoke on a federal agency panel about NIEHS activities to address environmental health equity. He described several NIEHS programs that work to achieve health equity. "Research translation is one of three themes of our new strategic plan," he added. "So it's central to our work."
"Our institute has always felt that science is not an end to itself, but that our population-based research should be conducted in partnership with affected communities."
The Centers of Excellence on Environmental Health Disparities Research, which are a collaboration among NIEHS, the National Institute on Minority Health and Health Disparities, and the U.S. Environmental Protection Agency, encourage research on disease conditions known to be a significant burden in low socioeconomic and health disparate populations.
The Research to Action Program joins community members with environmental health researchers to investigate potential health risks of environmental exposures of local concern.
"By incorporating local knowledge, our approach to research improves the quality and usefulness of scientific results," he said. "It's empowering to the community in its very design. It's really about sustained impact and sustained ability to work beyond the grant funding to make a difference in people's health."
(Sheena Scruggs, Ph.D., is the Digital Outreach Coordinator in the NIEHS Office of Communications and Public Liaison.)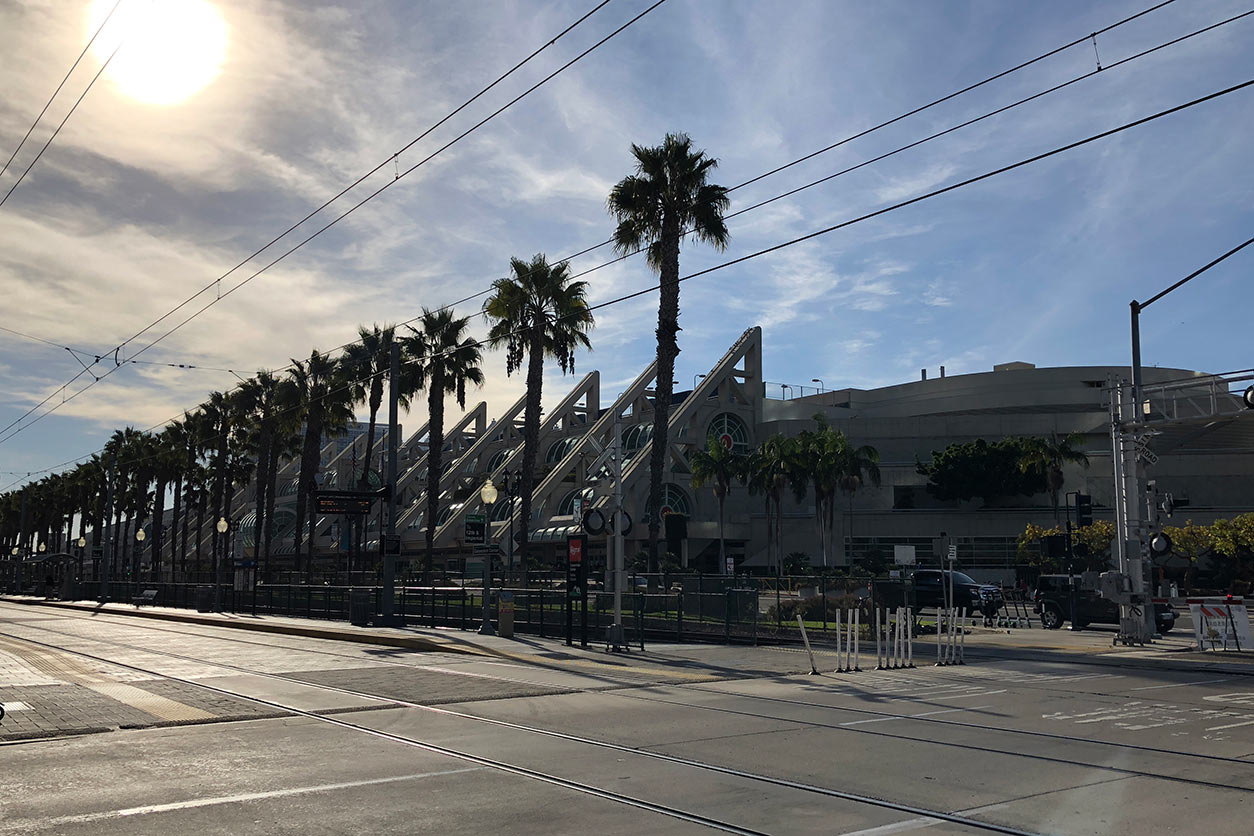 Sunny California was the site of the 2018 American Health Association's annual meeting and expo. It was held at the San Diego Convention Center.