During the annual NIEHS Core Day, 43 presenters of 23 different support groups at NIEHS exhibited posters, talked to researchers, and promoted the broad range of scientific services and resources available at the institute. Core labs provide specialized equipment, techniques, and expertise to in-house, or intramural, scientists.
"The goal of Core Day is to provide information to intramural researchers on the best and most modern technologies and techniques available through NIEHS Core Facilities," explained Robert Petrovich, Ph.D., organizer of the Nov. 27 event and director of the Protein Expression Core Facility.
Resources available to NIEHS researchers
Trainees, lead researchers, and other scientists from the NIEHS Division of Intramural Research and the National Toxicology Program (NTP) Laboratory gathered information about the multitude of services provided by the supporting groups.
Those services range from state-of-art quality assurance and veterinary medicine, to modern and innovative technologies such as cryo-electron microscopy, multiphoton microscopy, mass cytometry, and next-generation sequencing. "Today, I learned about different Core Facilities, new techniques, and interesting services that I could use on my research," said Priya Halvorsen, Ph.D., a postdoctoral fellow from the Immunogenetics Group.
Partnerships for science development
Representatives of the supporting groups were also excited to present recent updates on their facilities and services, such as the modernizations implemented in animal husbandry. Attendees were also able to troubleshoot their new experiments, especially those using recently developed techniques, such as CRISPR technology and in vivo imaging. "The core facilities are operated by experts, and they are committed to the development of the research at NIEHS," Petrovich said.
Jean Harry, Ph.D., head of the NTP Neurotoxicology Group, agreed. "The services provided by the different core facilities give researchers at NIEHS extensive capabilities to perform cutting-edge research."
(Douglas Ganini Da Silva, Ph.D., is a research fellow in the NIEHS Free Radical Metabolism Group.)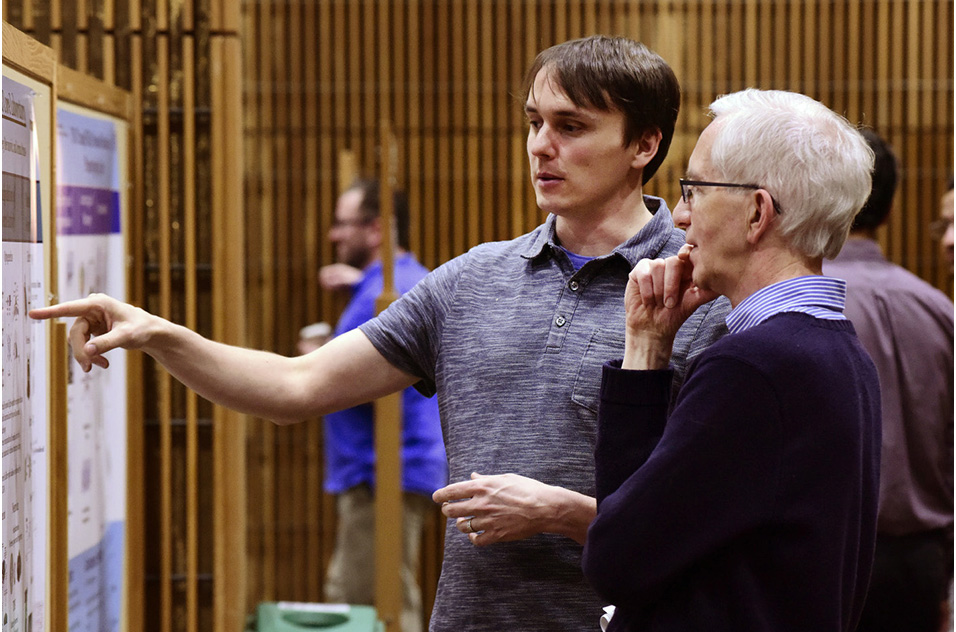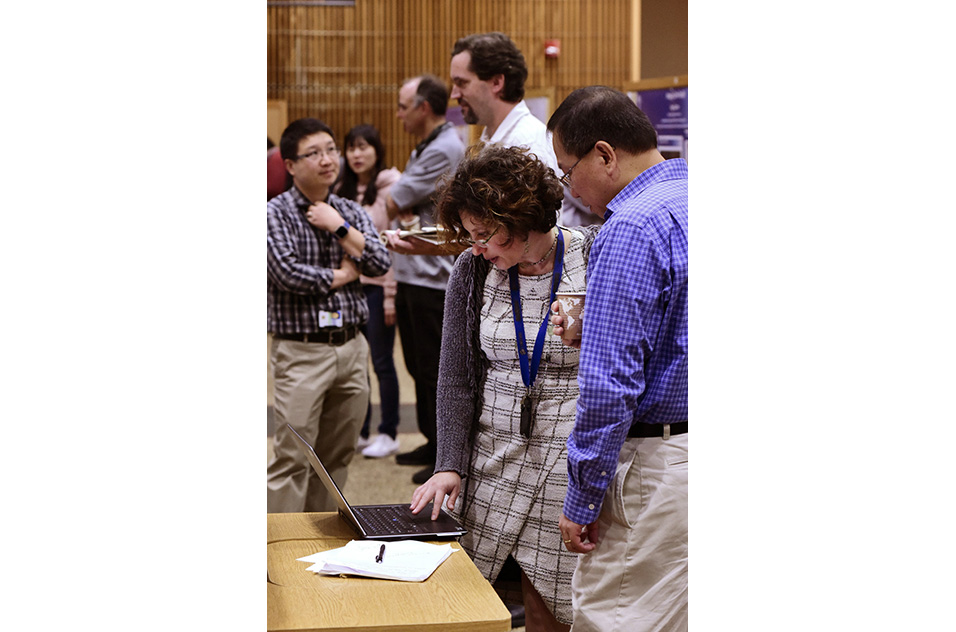 Scientific support at NIEHS
Animal Resource Section — vivarium management and animal husbandry.
Clinical Pathology

Clinical Chemistry Laboratory — clinical chemistry tests and immunoassays.
Hematology Laboratory — hematology, cytology, and urine analyses.

Clinical Research Unit — development of clinical research and human sample collection.
Comparative Medicine — surgical assistance and clinical veterinary services.
Computational Chemistry and Molecular Modeling — computational modeling, energetics, and quantum mechanical calculations.
Cryo-electron Microscopy Core — high-resolution, cryo-electron microscopy data collection.
Epigenomics and DNA Sequencing Core Laboratory

— next-generation sequencing for DNA and RNA and Sanger Sequencing.
Flow Cytometry Center — instrumentation, training, and data analysis using flow cytometry.
Fluorescence Microscopy and Imaging Center — conventional and advanced imaging equipment and techniques.
Integrative Bioinformatics Group — bioinformatics support and development of new personalized tools.
Knockout Mice — creation of genetically modified mice.
Library — bibliometrics and assistance with scientific databases.
Mass Spectrometry Research and Support Group — mass spectrometry expertise for molecular characterization and quantification.
Molecular Genomics Group

Microarray — global gene expression analysis.
Molecular Genetics — automated genotyping and capillary sequencing.

Neurobehavioral Core — phenotyping of mouse behavior and support for neurobehavioral research.
Office of the Chief, Comparative Medicine Branch — Animal Care and Use Committee Administration and AAALAC accreditation.
Pathology Support
Pathology Special Techniques Cores

Digital Imaging Analysis and Graphics — digital image capture and quantitative image analysis.
Laser Capture Microdissection — capture of specific cell populations using laser microdissection from paraffin and frozen tissue sections.
Mouse Phenotyping — pathological assessment of mice embryos of genetically modified mice.

Protein Expression — protein expression from plasmid construction to protein purification.
Quality Assurance Laboratory — animal health surveillance and sperm cryopreservation.
Viral Vectors — production and validation of viral vectors for gene delivery.
X-ray Crystallography — preparation and interpretation of protein crystal structures.