Genome analysis tools took center stage at the annual NIEHS Genomics Day May 12. Scientists from across the institute attended presentations on research tools available through the NIEHS Molecular Genomics Core, Epigenomics Core, and Integrative Bioinformatics Support Group.
"We want to raise awareness and promote the different types of genomics experiments that are being performed here," said Kevin Gerrish, Ph.D., acting director of the Molecular Genomics Core and event organizer. He and others updated the audience on available technologies, and tips to get the most out of the services.
Scientists, ranging from trainees to lead researchers, who have used the various resources to advance their studies gave talks on their findings (see text box). An afternoon session featured more than 60 posters by scientists from NIEHS, the National Toxicology Program (NTP), and the U.S. Environmental Protection Agency, as well as vendors.
Core strengths
Gerrish described the technologies his core makes available, as the team strives to keep up with scientific advances and meet the developing needs of institute researchers. "We've only been using NanoString for about a year and a half and there have already been four publications containing the data," Gerrish said, underscoring the importance of offering cutting-edge services.
Greg Solomon, manager of both the Epigenomics and DNA Sequencing Cores, said his team performs hundreds of millions of reads every day, and works with contractors who provide many more. Solomon stressed the steps researchers can take to achieve high quality results from the more than a dozen techniques they provide. "Plan ahead — that is the key," he said. "Besides a core lab, we like to think of ourselves as a teaching lab," he continued, describing some of the training they provide.
Sara Grimm, Ph.D., deputy director of the Integrative Bioinformatics Support Group, discussed the key services her group offers, including bioinformatics support, managing sequencing data, and training. Their bioinformatics instruction takes the form of courses, vendor-sponsored classes, and individually tailored training.
Stem cell research advanced through genomics
The keynote presentation, "Cnot3-dependent mRNA Deadenylation Safeguards the Pluripotent State," was presented by Guang Hu, Ph.D., head of the NIEHS Stem Cell Biology Group. He described his team's recent findings on the role of the Ccr4-Not protein complex in maintaining the pluripotent state of stem cells. Pluripotency is a state in which the cells can be maintained as stem cells in culture and still retain the ability to differentiate into all the cell types found in the body.
"Pluripotent stem cells hold great promise for both basic and translational research," Hu said, pointing out that NTP and outside labs use stem cells to develop tools for studying the impact of environmental compounds on early development. Hu's team aims to help such researchers, by building knowledge of how the developmental potential of stem cells is regulated.
Hu thanked all the core facilities for support of his group's research. "We've used a variety of genomic tools to try and answer the questions we are interested in," he said. "We've benefitted greatly from the core facility, which is readily available to [researchers] at the institute."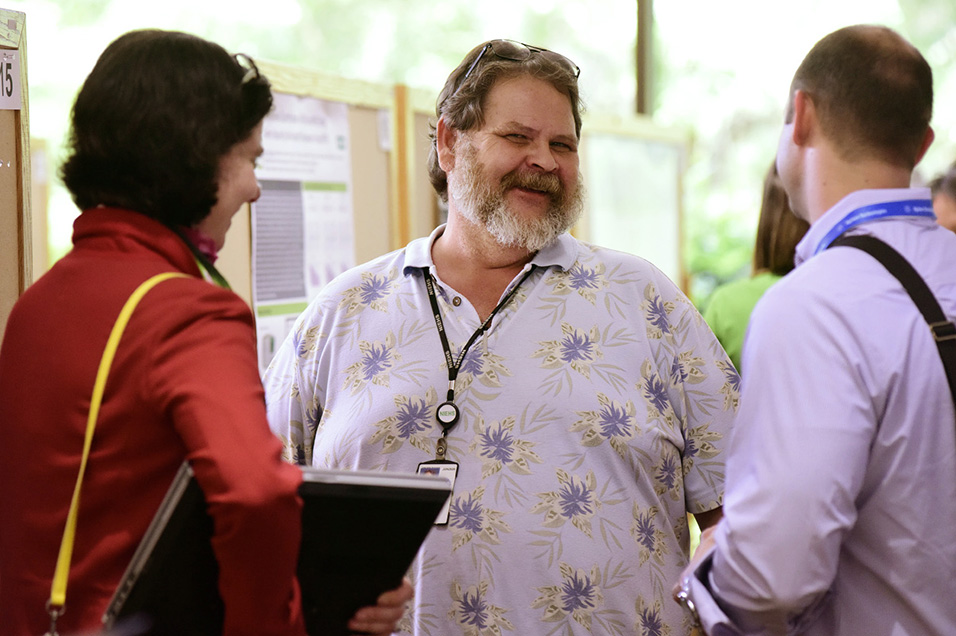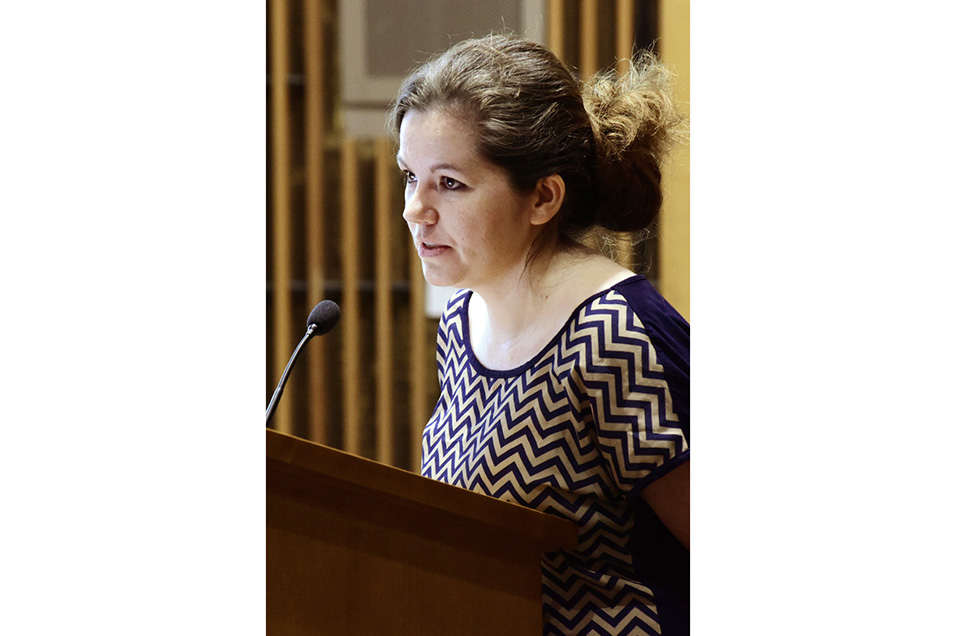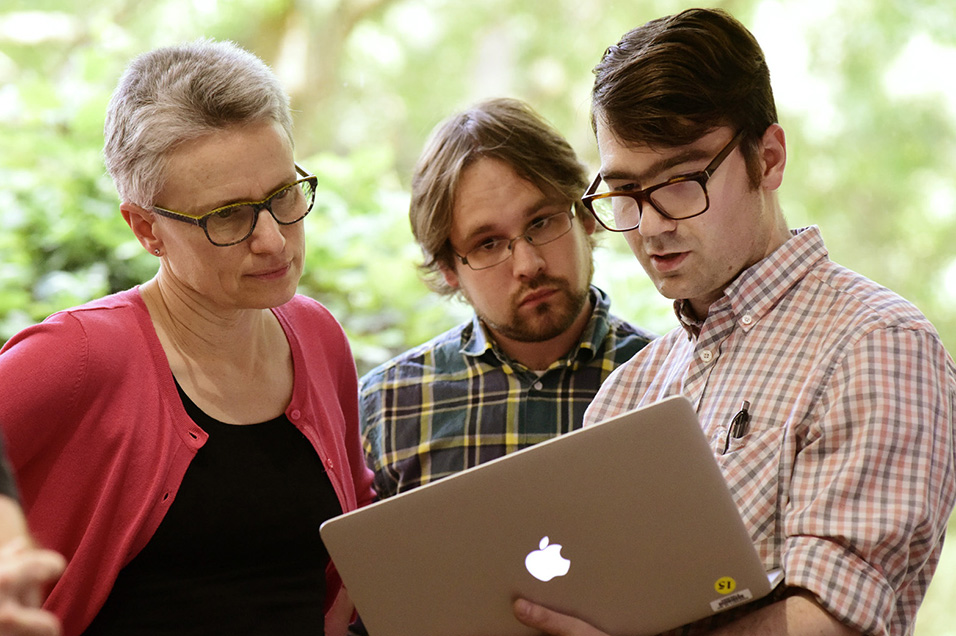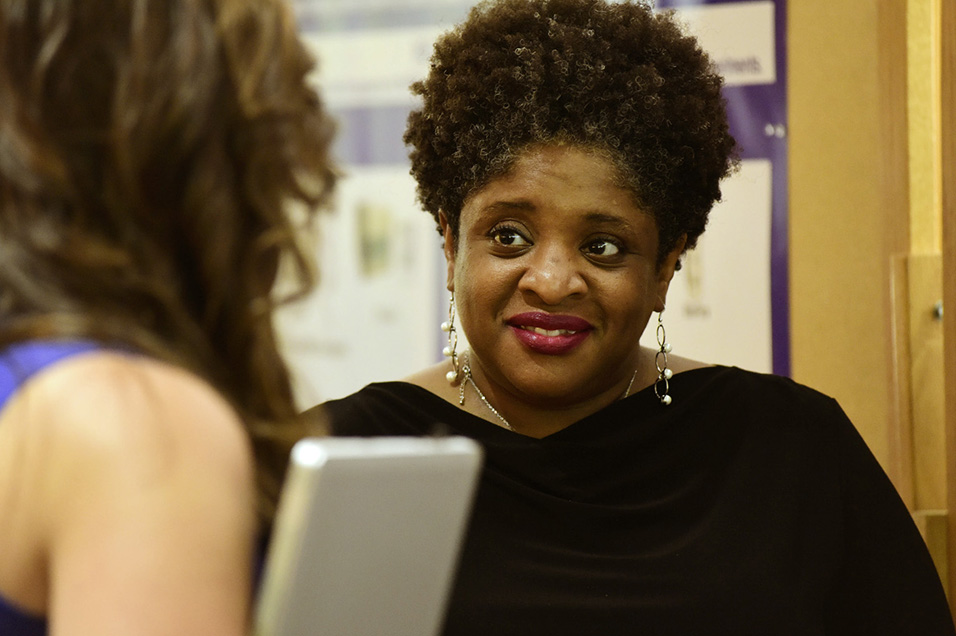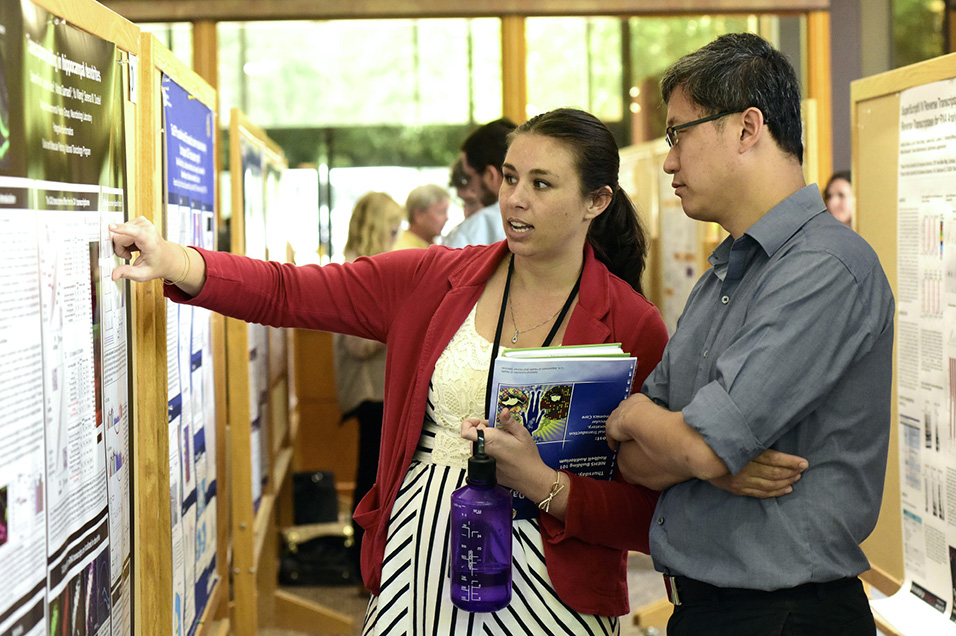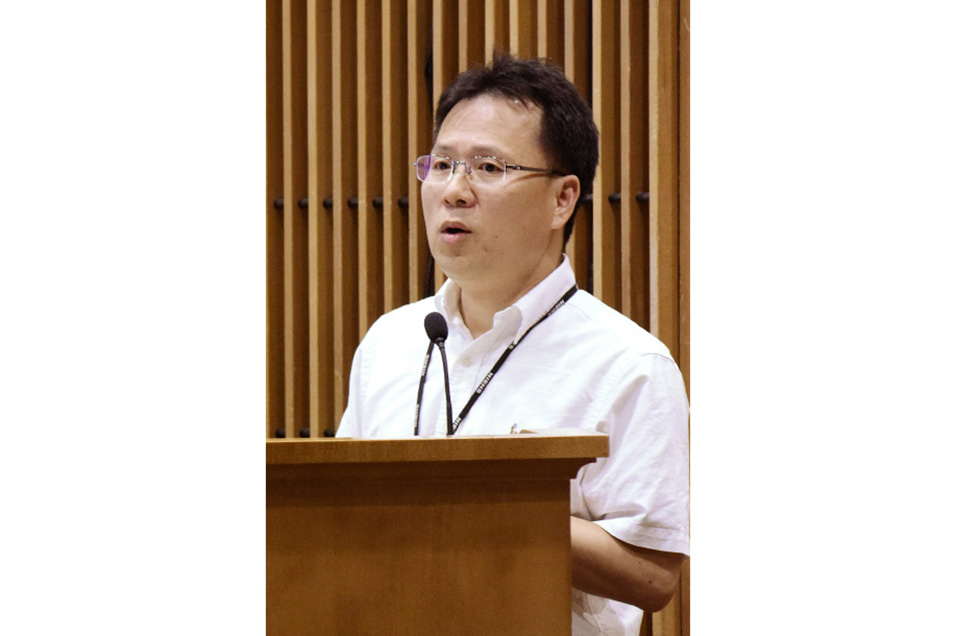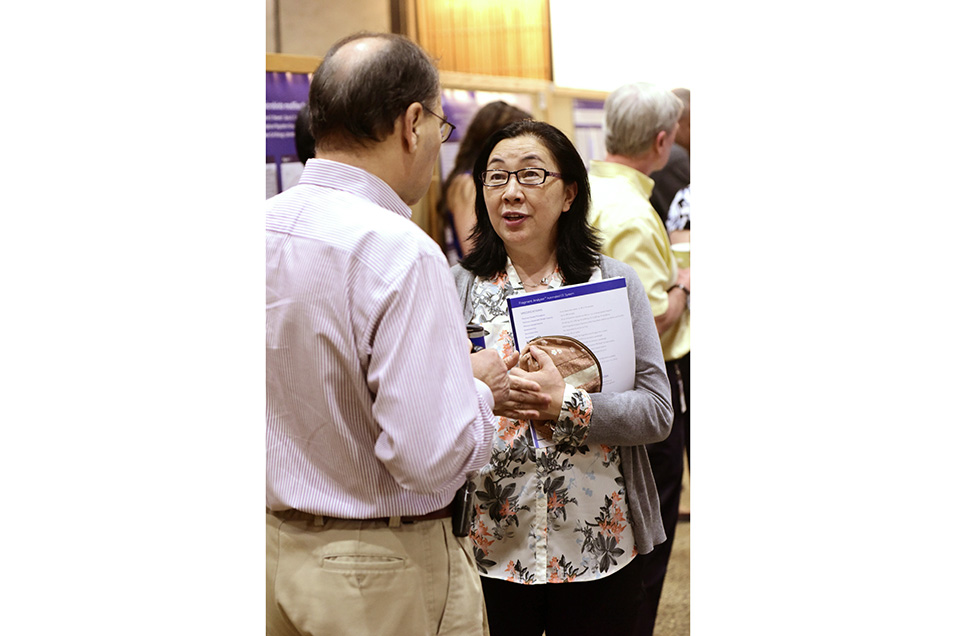 From thyroids to mitochondria
Research findings aided by resources featured at Genomics Day were presented by six scientists from four NIEHS laboratories.
Hong Soon Kang, Ph.D., staff scientist in the Cell Biology Group, led by Anton Jetten, Ph.D., discussed findings showing that "The Kruppel-like Zinc Finger Transcription Factor, GLIS3, Is a Critical Regulator of Several Thyroid Functions."
Intramural Research and Training Award (IRTA) fellow Scott Lujan, Ph.D., from the DNA Replication Fidelity Group, led by Tom Kunkel, Ph.D., discussed "Polymerase Fidelity and Mismatch Repair Bias Genome Variation and Composition."
"Insights Into the Genetics of Sex Determination in Mouse Embryos," was presented by Barbara Nicol, Ph.D., visiting fellow in the Reproductive Developmental Biology Group, led by Humphrey Yao, Ph.D.
Matt Quinn, Ph.D., IRTA fellow in the Molecular Endocrinology Group, led by John Cidlowski, Ph.D., described findings that "Endogenous Glucocorticoids Regulate Hepatic Inflammation and Apoptosis in a Sexually Dimorphic Manner."
"Mutation Load in a Human Somatic Cell-derived Clonal Lineage Reveals Genetic Changes Accumulated Over the Lifetime of an Individual" was discussed by Natalie Saini, Ph.D., visiting fellow in the Mechanisms of Genome Dynamics Group, led by Dmitry Gordenin, Ph.D.
"Inter-Strain Variation in Mouse Mitochondrial Genome and Effects of Oxidative Stress," was presented by Kirsten Verhein, Ph.D., IRTA fellow in the Environmental Genetics Group, led by Steve Kleeberger, Ph.D.