Breaking news and groundbreaking science highlighted the May 24-25 meeting of the National Advisory Environmental Health Sciences Council. Council members also green-lit several new projects and considered the potential impact of developments at the federal level on the NIEHS community.
Ebola worker training to begin
NIEHS Worker Training Program Director Joseph "Chip" Hughes announced that eight awards had been funded to support the Ebola Biosafety and Infectious Disease Training Response Program. The cooperative agreements, which total $3 million annually for three years, will spawn development and implementation of training programs in occupational safety and health, and infection control for workers who may be at risk during infectious disease outbreaks. The programs will focus on environmental infection control and hazard recognition training within a variety of settings, including health care and non−health care sectors.
The training program will reach an estimated total of 45,000 workers in 37 states. "We're hitting a broad swath of the public health and medical workforce, as well as other populations outside of health care facilities," Hughes said.
Collaborations on oceans and nanotechnology
The council voted unanimously to encourage continued development of two major multidisciplinary initiatives involving partnerships with other agencies.
NIEHS has collaborated with the National Science Foundation (NSF) for several years on research related to oceans and human health. The program is now moving forward with the third round of funding for the NIEHS-NSF Centers for Oceans and Human Health, or COHH3. The proposed plans will add emphasis on climate change to keep pace with emerging marine and Great Lakes environmental health challenges, such as rising sea levels and increasingly severe weather, which are both believed to represent public health risks.
NIEHS and the Consumer Products Safety Commission (CPSC) will team up to establish a research center focused on safety implications of nanotechnology in consumer products. Treye Thomas, Ph.D., leader of the CPSC nanotechnology team, spoke to council about the commission's need for the data and methods that will be generated with this this Center. The multi-project center will address characterization of engineered nanomaterials (ENMs) in consumer products, evaluation of consumer use and perception of those products, and human exposure assessment.
"Our hope is that the new center will aid in filling the research gaps to develop a rational and scientifically guided, risk-based approach to address potential health concerns associated with exposure to consumer products containing ENMs," said Sri Nadadur, Ph.D., who leads the NIEHS nanotechnology program.
Guidelines on labor standards
The council had an opportunity to discuss the recent Department of Labor revision of the Fair Labor Standards Act that will make more than four million currently exempt U.S. workers eligible for overtime pay unless their salaries are raised. The provision, which will take effect in December, could affect up to 40,000 postdoctoral researchers. Council members expressed concerns about how to comply with the new regulations and financial implications at their universities.
Gwen Collman, Ph.D., director of the Division of Extramural Research and Training, reassured the panelists that the National Institutes of Health (NIH) should soon be issuing guidelines to help with the transition. "NIH will work together with the universities to implement these changes as smoothly as possible," she said.
(Ernie Hood is a contract writer for the NIEHS Office of Communications and Public Liaison.)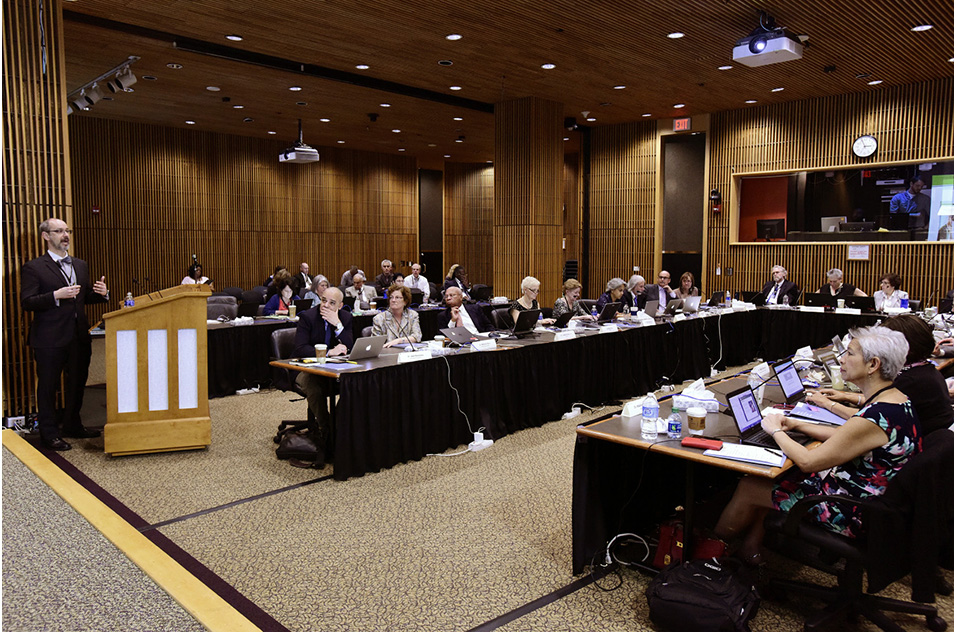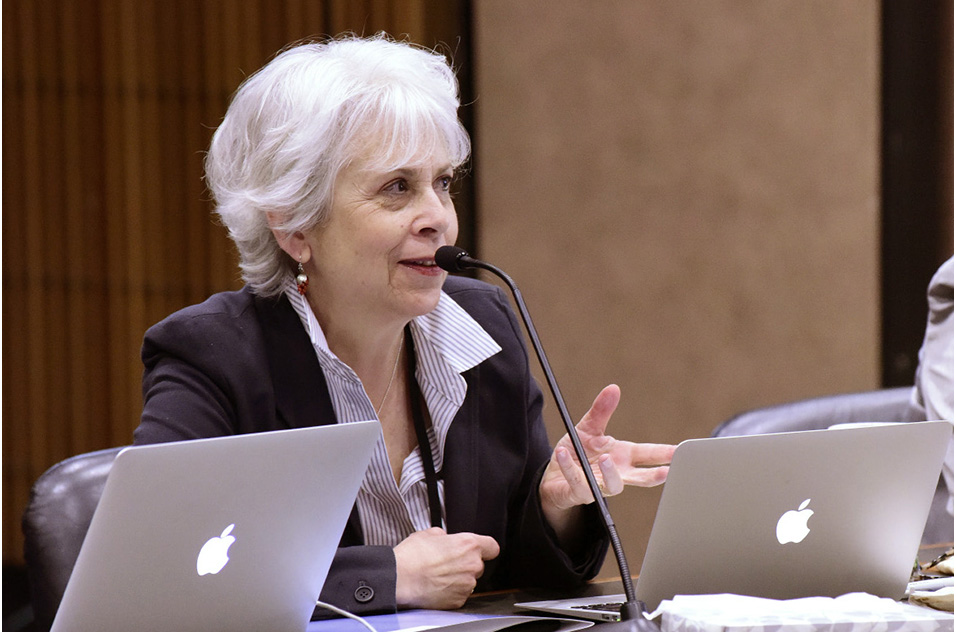 Science talks on autism and stem cells
During the meeting, council members were treated to not one but two dynamic science talks, one by a grantee and one by an NIEHS scientist who recently received tenure.
Mark Zylka, Ph.D., the newly named director of the University of North Carolina Neuroscience Center, is partially funded by NIEHS and was a 2013 NIH Director's Pioneer Award winner. He described his laboratory's work on the genetic and environmental factors associated with autism (see story). Of the many genes that have been linked to autism, Zylka's group has focused on one known as Ube3a. "Changes in the Ube3a gene are the single most identifiable form of autism," he told the panel.
His lab is also looking at environmental chemicals — particularly certain fungicides in widespread use — that are associated with changes in mouse brains that mimic changes seen in the brains of people with autism.
Raja Jothi, Ph.D., heads the Systems Biology Group within the NIEHS Epigenetics and Stem Cell Biology Laboratory. His group seeks to describe developmentally and environmentally responsive gene networks in embryonic stem cells (ESCs).
They have shed light on many genes and pathways with previously unknown roles in ESC biology, and have helped to connect the dots for a better understanding of how signaling and transcription cascades instruct epigenetic and transcriptional programs controlling cell fate decisions, such as whether or not the cells will differentiate. The findings will contribute to learning about how ESCs can be used as effective model systems for regenerative medicine, disease modeling, and toxicity and drug testing.