At its Sep 27th meeting, the Scientific Advisory Committee on Alternative Toxicological Methods (SACATM) wholeheartedly endorsed a proposal for a new national strategy on toxicity testing of drugs and environmental chemicals.
The strategy would focus on new approaches that are more relevant to humans, as well as approaches that are faster, more accurate, and less expensive than current methods. Use of the new, or alternative, methods would also speed up efforts to replace the use of animals in toxicity testing.
Warren Casey, Ph.D., director of the National Toxicology Program (NTP) Interagency Center for the Evaluation of Alternative Toxicological Methods (NICEATM), emphasized the need for a roadmap to guide adoption of alternative methods. He quoted a recent prediction by National Institutes of Health Director Francis Collins, M.D., Ph.D., that within 10 years, animal safety testing of environmental chemicals and drugs would largely be replaced by new organs-on-a-chip and cellular-based testing technologies.
A true paradigm shift
To reach that goal, Casey said a true paradigm shift is needed. He asked the scientific advisory committee for feedback on how to fundamentally change the current animal-based approach to toxicity testing. Alternative methods would better predict human biology and be more relevant to the entire range of regulated chemicals, whether agricultural, pharmaceutical, or industrial.
"Technology is not self-implementing and obstacles are not self-resolving," Casey said. He stressed the need for dramatic changes in what he termed the institutionalized dependence on animal-based testing, by both federal agencies and regulated industries (see sidebar).
"Science is no longer the limiting factor for implementing new human-relevant approaches," Casey said. "We must overcome the legal, political, social, and economic challenges associated with changing a system that has been in place for nearly 100 years."
SACATM member Pamela Spencer, Ph.D., from the Dow Chemical Company, agreed. "We're talking about a transition period — it's not going to be turning a switch," she said.
Real progress
Working groups are already tackling a variety of approaches. One effort presented at the meeting involves replacing the six most common acute toxicity tests. The so-called six-pack of studies is required by several federal agencies during the chemical registration process (see text box).
For example, the U.S. Environmental Protection Agency (EPA) Office of Pesticide Programs (OPP) wants to replace six-pack studies for new active pesticide ingredients. "The animal savings in this arena, just in the pesticide space, is enormous," said OPP scientist Anna Lowit, Ph.D.
Lowit co-chairs the Interagency Coordinating Committee on the Validation of Alternative Methods (ICCVAM). This group of federal agencies coordinates government efforts to replace, reduce, or refine (3Rs) the use of animals in toxicity tests required by regulations.
Building on success
Some new, alternative methods for skin sensitization tests, which are one part of the six-pack toxicity studies, have been shown to more accurately predict(https://www.niehs.nih.gov/news/newsletter/2016/10/papers/dir/#a1) skin sensitization than do current animal-intensive assays.
But these successes have largely involved cosmetics ingredients. NICEATM, in its role of supporting ICCVAM, will launch studies later this year to expand use of these methods to industrial and agricultural chemicals.
Casey stressed the importance of these studies, pointing out that regulatory agencies may be reluctant to adopt new methods that have not yet been used extensively on chemicals in their area.
New approaches
To support the new direction, ICCVAM has begun holding webinars ahead of its workshops, to share background information on workshop topics. "This new model was designed to encourage consistent engagement for all of our participants, both leading up to and during the workshop," said Nicole Kleinstreuer, Ph.D., deputy director of NICEATM. "And that results in a more productive meeting."
Similarly, ICCVAM now holds a public forum, which had updates from member agencies before the SACATM meeting. The forum opens up the SACATM agenda to focus on making decisions and planning.
(Ernie Hood is a contract writer for the NIEHS Office of Communications and Public Liaison.)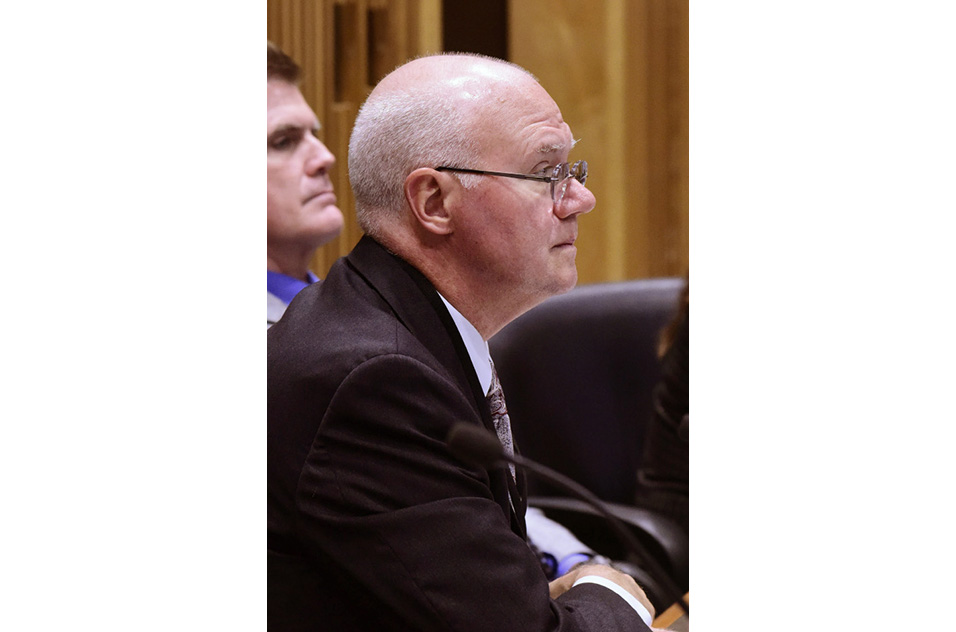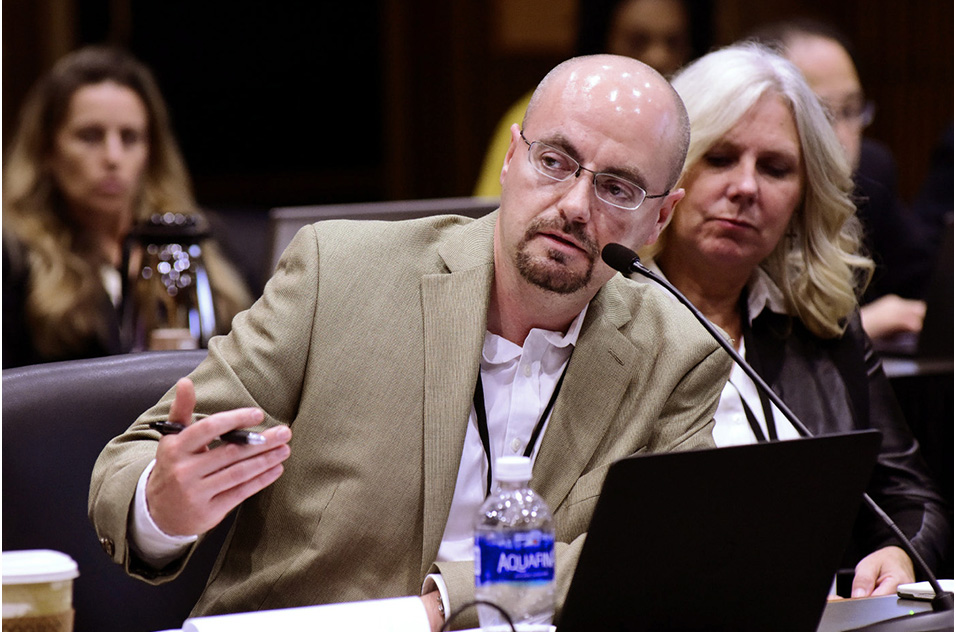 Experts address the challenge of inhalation toxicity testing
By Catherine Sprankle
Replacing animals in inhalation toxicity tests was the focus of a Sept. 22-23 meeting of experts, co-sponsored by NICEATM and the PETA International Science Consortium (PISC).
This group of tests may be the most challenging of the six-pack tests to replace with alternative approaches. The respiratory system is complex, with many different tissues and cell types. Furthermore, the dose of inhaled chemical can vary widely at different locations in the body.
At the Bethesda, Maryland meeting, "Alternative Approaches for Acute Inhalation Toxicity Testing to Address Global Regulatory and Non-regulatory Data Requirements," experts identified four activities needed to reduce and replace animal use for required inhalation toxicity testing.
Establish a database of existing toxicity data.
Prepare a state-of-the-science review on how chemicals cause inhalation toxicity, and identify the nonanimal methods that are available to identify such hazards.
Develop computer models to help identify testing needs.
Design a proof-of-concept study for a nonanimal testing approach.
Several agencies that participated were also represented at the SACATM meeting, including the Department of Defense, Consumer Product Safety Commission, Food and Drug Administration, EPA, and NIEHS.
The meeting also included representatives from academia, companies that develop nonanimal tests, and chemical companies that might ultimately use these tests to address regulatory requirements. The event followed a series of webinars presented by NICEATM and PISC to provide background and context. SACATM member Catherine Willett, Ph.D., from the Humane Society of the United States, attended the meeting and supported the new webinar and workshop format.
(Catherine Sprankle is the NICEATM Communications Specialist and works for ILS, the contractor supporting NICEATM.)