Whole Issue PDF
This issue's PDF is still being created and should be available 3-5 business days after the first of the month. Please check back in a few days.
Rogan receives prestigious children's environmental health award
By Kelly Lenox

Walter Rogan, M.D., who continues work at NIEHS as a special volunteer after retiring in July, received the 10th annual Child Advocate Science Award from the Children's Environmental Health Network (CEHN) during a Nov. 12 ceremony at the George Washington University Milken Institute School of Public Health.
As an NIEHS epidemiologist, Rogan studied the effects of environmental chemicals on the health of children. He is credited with helping found the field of children's environmental health in the 1970s, along with Philip Landrigan, M.D., and Herbert Needleman, M.D.
"We believe your leadership, passion, and research efforts to reduce environmental threats to children make you a fantastic child health advocate champion," said Nsedu Witherspoon, executive director of CEHN.
Representing the interests of children
In his comments at the ceremony, Rogan noted that when he came to NIEHS in the 1970s, there was little data on how environmental exposures — with the exception of lead — affect children. "The only other environmental agents with data available from human children were radiation, methylmercury, and hexachlorobenzene," he said. Furthermore, all the data were from children who were ill, and there were no control groups, he added.
"The data, by and large, were not used by the regulatory agencies, who preferred data from grown-ups or, better yet, grown-up mice," he said. That began to change as Rogan and NIEHS colleague Beth Gladen, Ph.D., previously of the NIEHS Statistics and Biomathematics Branch, embarked on studies of the potential consequences of polychlorinated biphenyls in breast milk.
Rogan continued to break new ground in research on the environment and children's health throughout his NIEHS career. "We've come a long way," he observed, "but there is a long way to go." As evidence, Rogan noted that, typically, an influential paper in adult cardiology or cancer might be cited by other researchers 3,000 times, but an important paper in children's environmental health is cited about 300 times.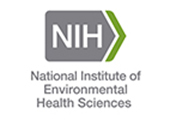 play linked multimedia clip
Download Media Player: Quicktime https://support.apple.com/downloads/quicktime
A crowning achievement
"This award from CEHN is a fitting capstone to a successful and influential career of many firsts," said Dale Sandler, Ph.D., head of the NIEHS Epidemiology Branch (see sidebar). She noted that Rogan also represented the National Institutes of Health at the American Academy of Pediatrics Council on Environmental Health for an unprecedented 36 years, and wrote four of their policy statements. "The American Academy of Pediatrics recognized him by making him an honorary fellow in 2012," she said.
"I am really thrilled that Walter will be honored by CEHN," said Linda Birnbaum, Ph.D., director of NIEHS and the National Toxicology Program. "It's well deserved." Birnbaum and William Suk, Ph.D., director of the NIEHS Superfund Research Program, have also received recognition from CEHN.
Rogan joins an illustrious group of honorees, including Sen. Frank Lautenberg, Philadelphia Mayor Michael Nutter, Sanjay Gupta, M.D., and two former administrators of the U.S. Environmental Protection Agency, Lisa Jackson and Carol Browner, J.D.
CEHN is a multidisciplinary organization working to protect the developing child from environmental health hazards and promote a healthier environment.