Environmental Factor, March 2011, National Institute of Environmental Health Sciences
Superfund researcher honored for best paper of 2010
By Melissa Kerr
March 2011
Dellinger has received a number of awards for his research, including election as an American Association for the Advancement of Science Fellow in 2010 (see story (https://factor.niehs.nih.gov/2010/february/spotlight-superfund.cfm)) and the American Chemical Society's prestigious Astellas USA Foundation Award (see story (https://factor.niehs.nih.gov/2008/september/superfundgrantee.cfm)) in 2008. (Photo courtesy of Barry Dellinger)
Superfund Research Program (SRP) grantee and Louisiana State University (LSU) chemist Barry Dellinger, Ph.D., was recognized for his progress with environmentally persistent free radicals (EPFRs). The journal Environmental Science & Technology (ES&T) (http://pubs.acs.org/journal/esthag)

selected Dellinger's paper, "Potential for Misidentification of Environmentally Persistent Free Radicals as Molecular Pollutants in Particulate Matter," (https://www.ncbi.nlm.nih.gov/pubmed/20155937)

for an Editor's Choice Award as one of ES&T's Best Papers of 2010.
Dellinger, an LSU professor of environmental chemistry, heads the LSU SRP Center focused on Health Impacts of Toxic Combustion By-Products (https://tools.niehs.nih.gov/portfolio/index.cfm?action=portfolio.grantdetail&grant_number=P42ES013648) and is the principal investigator on an SRP grant for Development of a Demonstrable Model of Dioxin Formation (https://tools.niehs.nih.gov/portfolio/index.cfm?action=portfolio.grantdetail&grant_number=R01ES015450).
"ES&T published nearly 1500 papers last year, and [Dellinger's] paper was chosen among 70 papers nominated by our editors as one of the very best in 2010," said ES&T Editor Jerald Schnoor, Ph.D. (http://www.engineering.uiowa.edu/faculty-staff/profile-directory/cee/schnoor_j.php)

He also praised Dellinger for helping make ES&T one of the leading journals in its field.
"This is the paper I joked would never be published as [it was] too controversial," Dellinger noted afterwards. The results of his team's research suggest that EPFRs and molecular pollutants are virtually indistinguishable when analyzed under standard chemical analysis methods. Using that knowledge, Dellinger suggests, "The origin of the toxicity of PM [particulate matter] contaminated with toxic organic compounds should be considered for re-evaluation to include the possibility that EPFRs may be a significant contributor, and the impact of some molecular pollutants may have been overestimated."
Free radicals wreak havoc
Dellinger's previous research has shown that free radicals - electrically charged atoms or molecules - have the ability to bind to fine and ultrafine particulate matter (PM) causing a stabilization of the radical. That stabilization makes it resistant to reaction with molecular oxygen, in other words, environmentally persistent. EPFRs have been shown to cause DNA damage and could be the source of some of the health effects previously thought to have been caused by exposure to PM alone.
Using a variety of general-use chemical solvents, the team measured the variances of the extractability of the radical from the PM and observed the variances of chemical reactions with the solvents. They found that polar solvents, such as methyl alcohol, isopropyl alcohol, and dichloromethane, extracted the radicals. The non-polar solvents, such as toluene and tert-butylbenzene did not have the same ability to extract.
They also report, "Samples were prepared to contain only free radicals, yet molecular products were identified by standard solvent extraction procedures." Without accounting for the potential for these reactions to occur, the resulting data would be skewed.
The findings from this research suggest that EPFRs have the potential to be a more potent contributor than PM to induced oxidative stress, and that the "chemical analysis of organics in PM may be subject to misinterpretation." The ability for scientists to understand the contribution of EPFRs to the level of toxicity is fundamental for a clearer picture on the harmful impacts of PM.
Schnoor describes ES&T as a hybrid of a magazine and a research journal, publishing the latest in environmental science, technology, and policy. According to its website, ES&T strives for originality when deciding the types of papers it chooses to publish. The journal plans on publishing a news story about the honor and recognition Dellinger and his co-authors have received.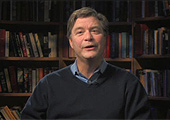 (https://pubs.acs.org/page/esthag/multimedia/index.html)
Play linked multimedia clip
Linked video
Watch an interview with ES&T Editor Jerald Schnoor, Ph.D., as he discusses the journal (12:05). (https://pubs.acs.org/page/esthag/multimedia/index.html)
(Launches in new window)
Download Media Player: Flash

(https://get.adobe.com/flashplayer/)
Citation: Truong H, Lomnicki S, Dellinger B. (https://www.ncbi.nlm.nih.gov/pubmed/20155937)

2010. Potential for Misidentification of Environmentally Persistent Free Radicals as Molecular Pollutants in Particulate Matter. Environ Sci Technol 44(6):1933-1939.
(Melissa Kerr studies chemistry at North Carolina Central University. She is currently an intern in the NIEHS Office of Communications and Public Liaison.)
"Olden speaks on urban..." - previous story


next story - "New Science Communications Fellows..."
March 2011 Cover Page

Back to top