Environmental Factor, October 2010, National Institute of Environmental Health Sciences
Evaluating the science on cell phone safety
By Mamta Behl
October 2010
As part of its ongoing efforts to evaluate the toxicity and carcinogenicity of cell phone radiofrequency radiation, the National Toxicology Program (NTP) invited world-renowned researcher, Dariusz Leszczynski, Ph.D., D.Sc., to share his views on the status of current science regarding cell phone safety, as well as the need for more and better designed studies. Also speaking at the Aug. 30 seminar was NTP toxicologist Michael Wyde, Ph.D., project leader for cell phone radiation studies currently underway in a specially designed facility in Chicago.
Leszczynski is a professor at Säteilyturvakeskus (STUK) and the Radiation and Nuclear Safety Authority in Helsinki, Finland. Leszczynski also held until recently the position of Guangbiao Professor at the Zhejiang University School of Medicine in Hangzhou, China. He is an adjunct professor of biochemistry at the University of Helsinki.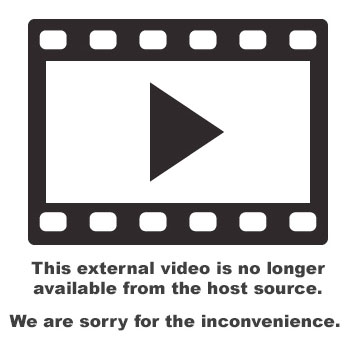 According to the International Telecommunication Union (http://www.itu.int/net/pressoffice/index.aspx?lang=en)

, an estimated 4.6 billion cell phones are in use worldwide, with some 270 million units operating in the U.S. alone. Concerns about the health effects from widespread exposure to radiofrequency radiation have led to a proliferation of studies but, according to Leszczynski, investigators haven't always been asking the right questions. "It is a common misconception that thousands of papers are published, but [in fact] most of them do not evaluate cell phone radiation," he said.
Leszczynski emphasized that studies have mostly focused on cancer while ignoring other important non-cancer endpoints such as general toxicity, stress response, blood brain barrier permeability, and effects on vital organs other than brain. In discussing limitations of epidemiological studies, which often utilize blood pressure, headaches, allergic responses, and electroencephalograms (EEGs) to study radiation effects, Leszczynski cautioned that results may be skewed by the experimental design and evaluation of inappropriate endpoints and non-objective responses of study subjects.
At this time, he maintained, "we do not know if humans respond to mobile phone radiation." In his opinion, more epidemiological studies like the Cohort Study of Mobile Communications (COSMOS) (http://www.ukcosmos.org/)

, the largest European-based research effort on mobile phone safety, are needed to evaluate exposure to cell phone radiation in humans. He also stressed the need for studying molecular level responses to mobile phone radiation in humans, in order to determine whether the human body is indeed affected by this radiation.
"Currently we don't have any studies on children [and] we don't know if they are more sensitive," Leszczynski added. He concluded by emphasizing the need for more targeted research since "current literature does not provide sufficient evidence for safety standards in protecting mobile phone users." He identified the importance of developing more realistic dosimetry models and strongly advocated the use of alternative methods such as omics technologies to investigate genes and proteins which may potentially be altered as a result of exposure to cell phone radiation.
In the meantime, Leszczynski advises, "Use caution, especially for children with phones, and limit exposure to mobile phones when possible."
Following Leszczynski's talk, Wyde presented an update on the current status of the NTP studies in rats and mice on the exposure to cell phone radiofrequency and radiation. The studies will address several limitations in the literature and will make an important contribution to the better understanding of cell phone safety. Selection of radiofrequency in these studies is based on human exposure and lies in the non-thermal range. The studies are designed to assess carcinogenic and non-carcinogenic endpoints including general toxicity, blood-brain barrier permeability, and molecular alterations. They are expected to be completed by 2014.
(Mamta Behl, Ph.D., is a research fellow in the NTP Toxicology Branch.)
"Council hears two science..." - previous story


next story - "BPA researchers and regulators..."
October 2010 Cover Page

Back to top